Loch of the Lowes – Season 2022
Looking forward
As you are all well aware we've been operating a little differently over the 2020 and 2021 seasons. Due to the global pandemic, we've seen the loss of overseas visitors, restrictions in numbers allowed to enter and an increase in cleaning routines throughout the centre. We're very aware that there is a renewed excitement for spending time at Lowes, seeing the osprey and getting back to nature. Some of you may still be anxious about restrictions lifting and the increase in visitor numbers on site.
As a team we've decided to continue to wear masks, enhanced cleaning and we've kept some of our sneeze screens. This is to help relieve any anxiety our staff and volunteers might have, as we meet a lot of people on a daily basis. As a visitor you can also choose to continue to wear a mask as our hides and centre are relatively small spaces, albeit with good ventilation. We have no idea how busy this summer will be but we want to do our best to keep you all safe.
Today marks the 7th day of continuous operations for the team at Lowes. Something that we've not been able to do since October 2019. This year with the return of our resident pair of ospreys due imminently we thought it would be a good idea to share with you some of the ongoing challenges, operational changes and hopes we have for the coming season. Already we've welcomed back some familiar faces and with the good weather we've been able to show off Lowes in the best possible (sun)light!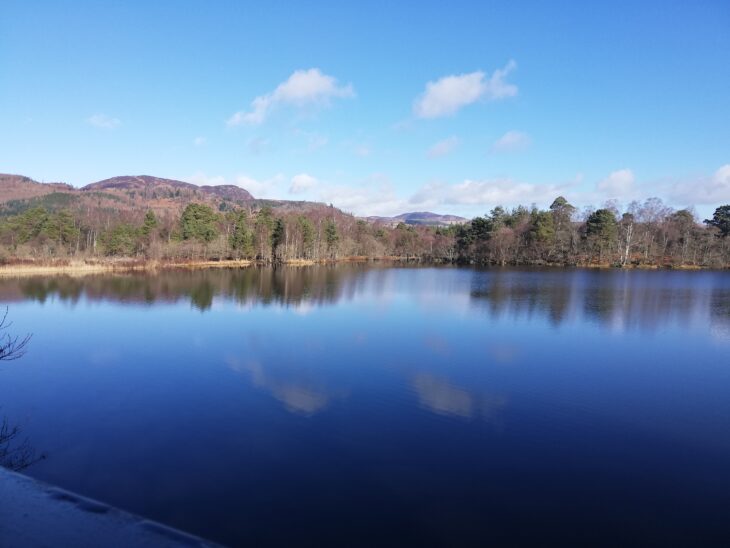 New staff and volunteers
Now that we are back to opening 7 days a week again we are slowly getting used to a different type of workload. Our volunteers are starting to return, some of which haven't been with us since 2019 and we're recruiting new volunteers too to help with the increase in visitor numbers.
We've got a new team of Species Protection Officers (SPOs) that will be helping the Ranger to run our Osprey Nest Protection Programme (Osprey Watch) with around 50 dedicated volunteers. We've not yet pinned down the details of how we're going to safely carry out Osprey Watch this spring but plans are ongoing and this may or may not have implications on your access to the hides outside of centre opening hours.
It is worth stressing that even though the governments restrictions are lifting on March 21st, we still have an obligation to our volunteers and SPOs to do everything we can to prevent them from contracting covid. So we reserve the right to restrict access whilst we are still in an ongoing global pandemic. The success of our Osprey Watch operations are heavily dependent on our volunteers and SPOs and we feel strongly about making sure they are safe.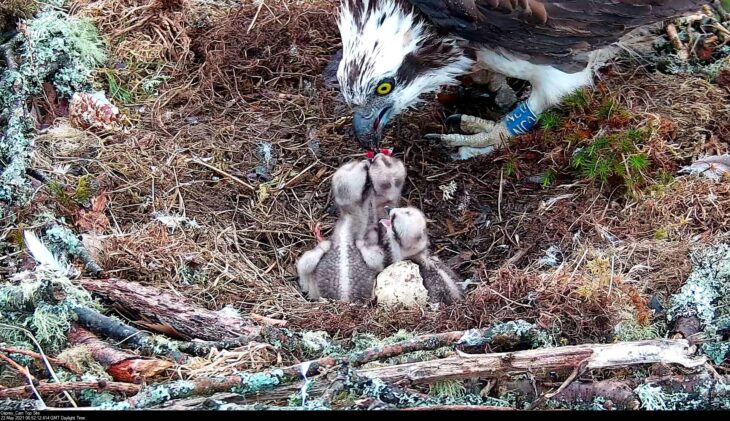 We also have a new seasonal assistant, so if you have any correspondence with him or have the pleasure of his welcome at the centre over the next few months, please be gracious, as he's still learning about all of Lowes' idiosyncrasies.
Pre booking on our webpage
We have an exclusive hide hire available, where we will allow access to our double hides out of hours. Members can access it for free with a discount code. Please email us to get that information as you'll still need to book the hide via the webpage.
We anticipate the 2022 season will be busy and feel that this opportunity will welcome those who might feel anxious about sharing a crowded public space or simply want the peace and quiet to take photographs. At the moment hide hire is not available during Osprey Watch but we'll keep this under review and let you know if that changes in due course. We've had to change a lot of our operations over the last 2 years and so some aspects of 'Lowes pre-pandemic' may never return. We're working hard to implement any new ideas we've had about doing things a little differently.
We also have a new online ticketing system via our webpage, which will be operational soon. Allowing you, if you wish, to pre-book your ticket before you arrive. These tickets will have no date or time restriction and can be redeemed during normal visitor centre hours; Monday-Sunday 10:30-17:00. So, if you arrive to find the visitor centre's too busy for your comfort level, you have the flexibility of coming on a different day than you'd intended or coming at a quieter time in the day e.g 3pm onwards. As usual, entry tickets can be bought on the door.
We've also decided to continue to give free entry to children aged 16 and under. We feel strongly that with the increases in the cost of daily living that access to nature, and the stories our knowledgeable volunteers share, should be made as widely available to families as possible. Children have been arguably the hardest hit by the pandemic with huge disruptions to their daily routines. So we hope that this small gesture will encourage families to experience the healing nature of wildlife.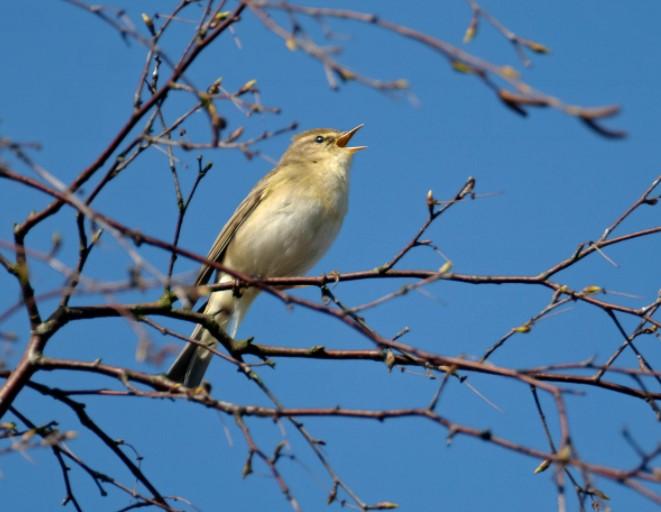 Patience is a virtue
A final request from the Loch of the Lowes team, can we ask you to bear with us. We're a small staff team of 3, with a lot of admin in the background. So please be patient with us if you email, call or leave a message on Facebook. With potentially 20 thousand visitors coming over our door this season, it's going to take a bit of time for everyone to get back into the rhythm of things. We'll always try to make sure we reply but sometimes tech doesn't work, the queue's out the door and we can't answer the phone if we're the only person holding down the fort.
If you have any queries at all, please email us rather than speculating on social media. We are looking forward to an exciting year where we can welcome you all back with open arms (from at least 1 meter away). We may have our masks on but we'll be smiling underneath.
Thank you Emma Castle-Smith
Visitor centre assistant manager
Help protect Scotland's wildlife
Our work to save Scotland's wildlife is made possible thanks to the generosity of our members and supporters.
Join today from just £3 a month to help protect the species you love.
---
Preface
Looking forward As you are all well aware we've been operating a little differently over the 2020 and 2021 seasons. Due to the global pandemic, we've seen the loss of …