Nature stories – Catherine Leatherland

During Scotland's Year of Stories, the Scottish Wildlife Trust is publishing a series of first-hand accounts from people who have faced barriers connecting to nature.
Our first account comes from Catherine Leatherland who has worked at the Trust for over five years and explains how financial inequality affected her access to nature and conservation at an early age.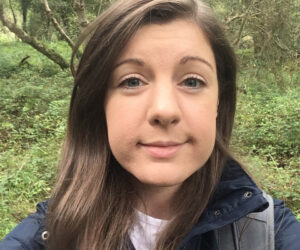 Money – it's a serious barrier to many things, including engaging with nature. Financial circumstances influence many areas of a person's life, from where they live to where they're educated, and what cultural experiences they have had. These socio-economic factors shape a person's identity and impact their life. It's important to take this into account alongside wealth, particularly when trying to broaden reach and diversity.
I've worked at the Scottish Wildlife Trust for five years – currently as a Project Officer for Cumbernauld Living Landscape. I've been working in education and engagement roles in conservation since 2015 and I have been enjoying nature in my free time for the past decade. I am engaged with nature and conservation – *tick*.
So, why write this blog? Money can affect how easily people can connect with nature, and how long it takes them to get engaged. I'm writing this to share my own story and demonstrate what we need to address.
I loved nature as a child. I would make scrapbooks with my family-I got my first nettle sting because I thought it looked pretty and wanted it for my book (lesson learnt!). We would go around the park in town and feed the ducks, pick up leaves, collect conkers all the usual stuff. I say 'all the usual stuff' because these are often the easiest access points to nature, and I had the natural curiosity of a child.
"There were lots of things I didn't get to do because I didn't know they existed – they weren't part of my world."
However, my love of nature had its limits. Money is a ticket to experiences, opportunities and knowledge. My experiences were great, and I didn't know things were missing, I was perfectly happy. But there were lots of things I didn't get to do because I didn't know they existed – they weren't part of my world.
Some of the things I'm talking about include being a member of a conservation organisation; going to wildlife events; participating in outdoor activities like kayaking, climbing and camping; wildlife watching (of any practised type that might require some kit, travel to a location and/or some knowledge); going on holidays abroad to see wildlife; and taking a gap year to volunteer with a nature organisation.
Consequently, my knowledge and experiences of nature didn't expand much. During my teens I didn't even realise how disconnected I was. By the time I went to university (for which I received full means tested grants) to study biology, I genuinely thought the fact that I was interested in animals, liked watching nature documentaries and enjoyed going to the zoo meant I was engaged with nature.
Turning points
I had two big turning points. The first was my undergraduate project in Nova Scotia that was made available to me thanks to a travel grant from the university. I was there for a month and, alongside my own project, I helped my supervisor and the volunteers. I learned a lot – from the basics (don't take your nice clothes for fieldwork!) to practical conservation skills.
This was conservation in action, not from a book, and I realised I could do it! The university had given me an experience that I would have been much less likely to access on my own – not just because I couldn't afford it, but because I wouldn't have known it existed. It's very difficult to find something you don't know exists – it takes a lot of time and luck.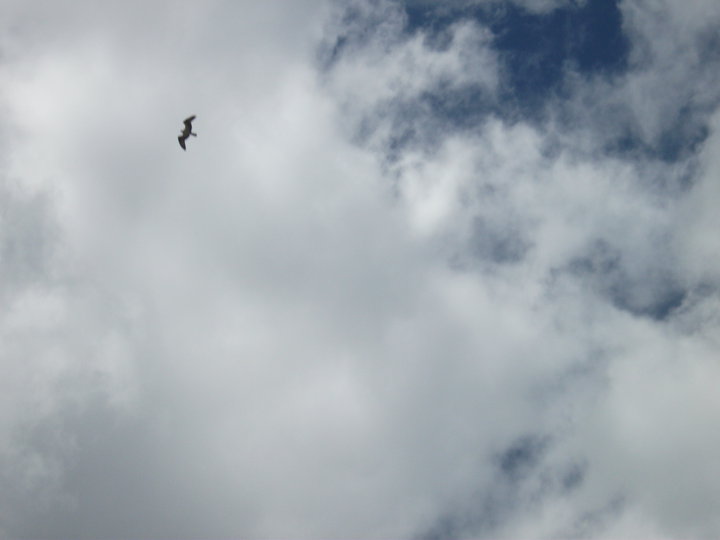 The second turning point was my MSc course in Wildlife Management and Conservation, which was only possible after taking out a £10,000 loan. I got a very low score on an ID quiz of UK wildlife and I was one of a handful of people who didn't own binoculars and a camera. I worked hard, put the camera and binos on the Christmas list, and made the most of the opportunities. The course opened my eyes to new things and I remember being amazed by the number of nature organisations in the UK!
After university, I saved so I could do a volunteer placement, which I did in 2015 with Whale and Dolphin Conservation. That brings me full circle to where I started this blog – by the age of 25 I was engaged with nature to the extent that I could make it a career.
I only managed to get to this point through family support (living at home rent-free), sacrifices (so that I could save) and external support – I benefited from financial support throughout my education, and from the time and knowledge of professionals who cared.
Widening opportunities
Money affects things in a complicated way. It affects your opportunities, your choices, your confidence, your knowledge and your chances. Careers in conservation and activities like birdwatching are more accessible to those with greater wealth. The opportunities are theoretically there for everyone, but the ability to access them is not.
We can't eliminate financial inequality – it's not within any individual or organisation's power. What we can do is recognise when people are at a disadvantage, and redress it. This means reaching out, providing a range of flexible opportunities, and making sure everyone feels represented and included. Volunteering can be made more accessible by having a range of opportunities with different commitment levels, and flexibility, built into them.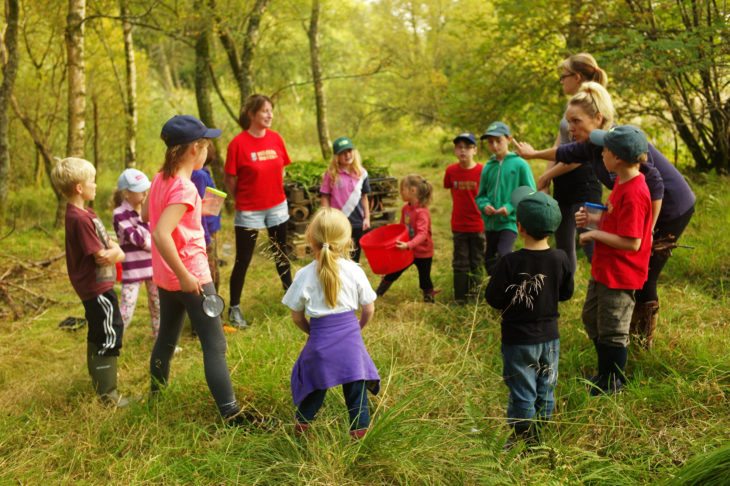 Some aspects of engagement programmes can be targeted towards those in areas of lower socio-economic status. This is an example of ensuring equity – more sessions go to those from less well-off backgrounds, but this redresses an existing inequality, so overall everyone has access to the same opportunities.
People need to feel like they belong, and that they can participate, for engagement to be effective.
Organisations need to reach out to communities and make the first steps; we're the ones who want to reach more people. Absence of judgement is needed, along with understanding and empathy. People need to feel like they belong, and that they can participate, for engagement to be effective.
That's why I've written this blog and shared my experience – hopefully some people will relate to it and realise nature and conservation is for them. It's our job to ensure everyone has the chance to make, and act on, that discovery.
Catherine Leatherland
Help protect Scotland's wildlife
Our work to save Scotland's wildlife is made possible thanks to the generosity of our members and supporters.
Join today from just £3 a month to help protect the species you love.
---
Preface
During Scotland's Year of Stories, the Scottish Wildlife Trust is publishing a series of first-hand accounts from people who have faced barriers connecting to nature. Our first account comes from …