How to spot a beaver in Knapdale Forest
In the Heart of Argyll a rare sight can be seen: wild beavers living in Scotland. Use these top tips from the Argyll Beaver Centre to help you spot a beaver during your visit to Knapdale Forest.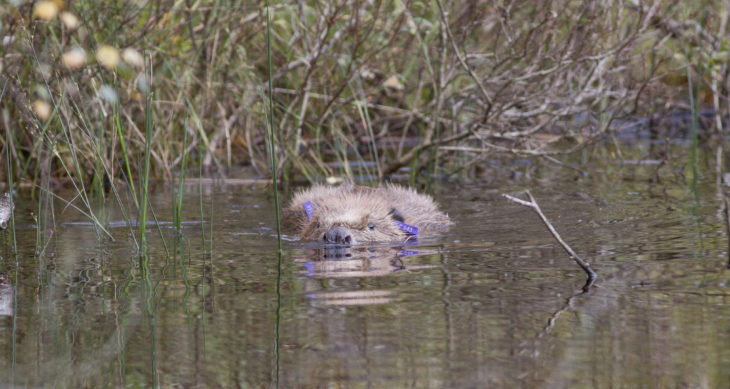 The perfect spot
Loch Coille Bharr in Knapdale Forest is the ultimate beaver spotting destination. There are two beaver families currently resident on this loch and they are frequently seen swimming or feeding on the loch. They also have the occasional territorial dispute; you might be lucky to see (and hear) them tail-slapping, along with some pushing and shoving. Adjoining Coille Bharr is the Dubh Loch, visible from the viewing platform and pontoon on the trail around the loch. Here you can see a dam that has been in existence for over ten years. Regularly maintained, it's a fantastic example of the beavers' superb engineering skills.
Parking is available at the Barnluasgan Information Centre, where details of the latest beaver sightings can also be found on the notice board. For more information visit the Argyll Beaver Centre. The centre offers regular guided walks around the loch, an opportunity to view the beavers' handiwork and a chance of seeing them going about their business. The centre also has lots of information about Knapdale's amazing wildlife.
Before sunrise; after sunset
The best time of year to see beavers is between April and August. Look out for kits from early July when they start to emerge from their lodges. Alternatively visit during the day between October and December. This is when the beavers are busy preparing for winter, you will see lots of evidence of their felling and construction activities.
The best time of day for beaver spotting is either at dawn or dusk. This is because beavers are crepuscular, meaning they are most active at first light or once the sun has started to set. During late spring and summer evenings the beavers emerge from their lodges while it is still light enough to capture a glimpse of them swimming across the sheltered waters of the Dubh Loch.
Be prepared
The most important thing to bring with you when beaver spotting is lots of patience! You may be sitting for a couple of hours so we suggest bringing along a camping seat, warm and waterproof clothing, and a head midge net for comfort. Avoid wearing perfumes/aftershaves and strong scents as beavers use their keen sense of smell for navigation and sourcing food, and an alien smell could be distracting. Please be quiet and avoid bringing pet dogs along with you in order to increase your chances.
Stop, look and listen
Position yourself in one spot with a clear view across the loch and simply wait…
Look out for ripples in the water and then the very top of a beaver's head and body as they swim by. Also listen out for splashing water and gnawing sounds as the beavers snack on plant matter and tree bark – they are very noisy eaters!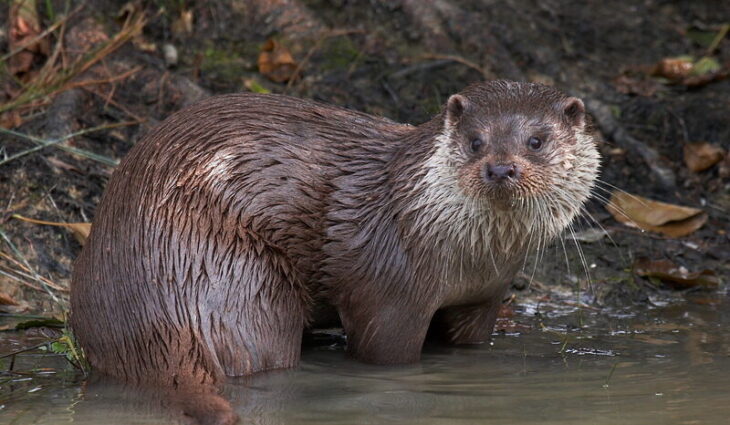 Neighbourhood watch
While observing the beavers please do not disturb the environment around the loch or clear away foliage to get a clearer view; keep your distance and remember, the best wildlife experiences are those when you see nature at its most natural. Look out for some of the beavers' neighbours, too, including otters, dragonflies and water birds.
Help protect Scotland's wildlife
Our work to save Scotland's wildlife is made possible thanks to the generosity of our members and supporters.
Join today from just £3 a month to help protect the species you love.
---
Preface
In the Heart of Argyll a rare sight can be seen: wild beavers living in Scotland. Use these top tips from the Argyll Beaver Centre to help you spot a …