Wildlife We May Have Missed
It's almost been an entire year since the world came to a halt. The UK's first lockdown came into effect on March 16th 2020, but the visitor centres had already been closed by this point.
"The world came to a halt" is a phrase that is often used when we look back on the beginning of 2020, but there's comfort to be found in the fact that, actually, it didn't. Our usual routines may have been put on hold, but wildlife was carrying on as normal – and people noticed it more. Daily, local walks became our new routine, and staff and volunteers in and around Montrose enjoyed spotting (to name a few): red squirrels, treecreepers, common seals, goldcrests, jays, and a short-eared owl. We saw the remains of Winter transition into Spring, and then into one of the warmest Summers we've experienced in a while (again: maybe it only felt warmer because we were outside in it more…). It was suddenly our only real way to process the flow of time; listening to birdsong, and writing down the first arrivals of swifts, martins, and terns.
We're delighted that we were able to serve as a safe and relaxing place for people to visit from August to the end of December – it was hard work that was beyond worth doing. It was also work that required us and our amazing volunteers to be on our feet all the time, cleaning and explaining and helping with bird ID at a distance. This second lockdown in Scotland, and second temporary closure of the visitor centres, has given Montrose Basin staff the time to sort through that initial March 2020 panic, and through all the exciting wildlife sightings that we may not have had the time to fully appreciate while we were sanitising surfaces.
This image might be the best example of wildlife we failed to appreciate due to the beginnings of lockdown – it was emailed through to us on March 16th 2020 – lockdown day! What a powerful reminder of the value in taking a minute to notice nature.
These were sent to us by Ron Mitchell too, just 5 days before lockdown – a little egret eating a shrew in front of the Bank of Scotland hide. We remember being excited to share these images at the time, but clearly never got around to it.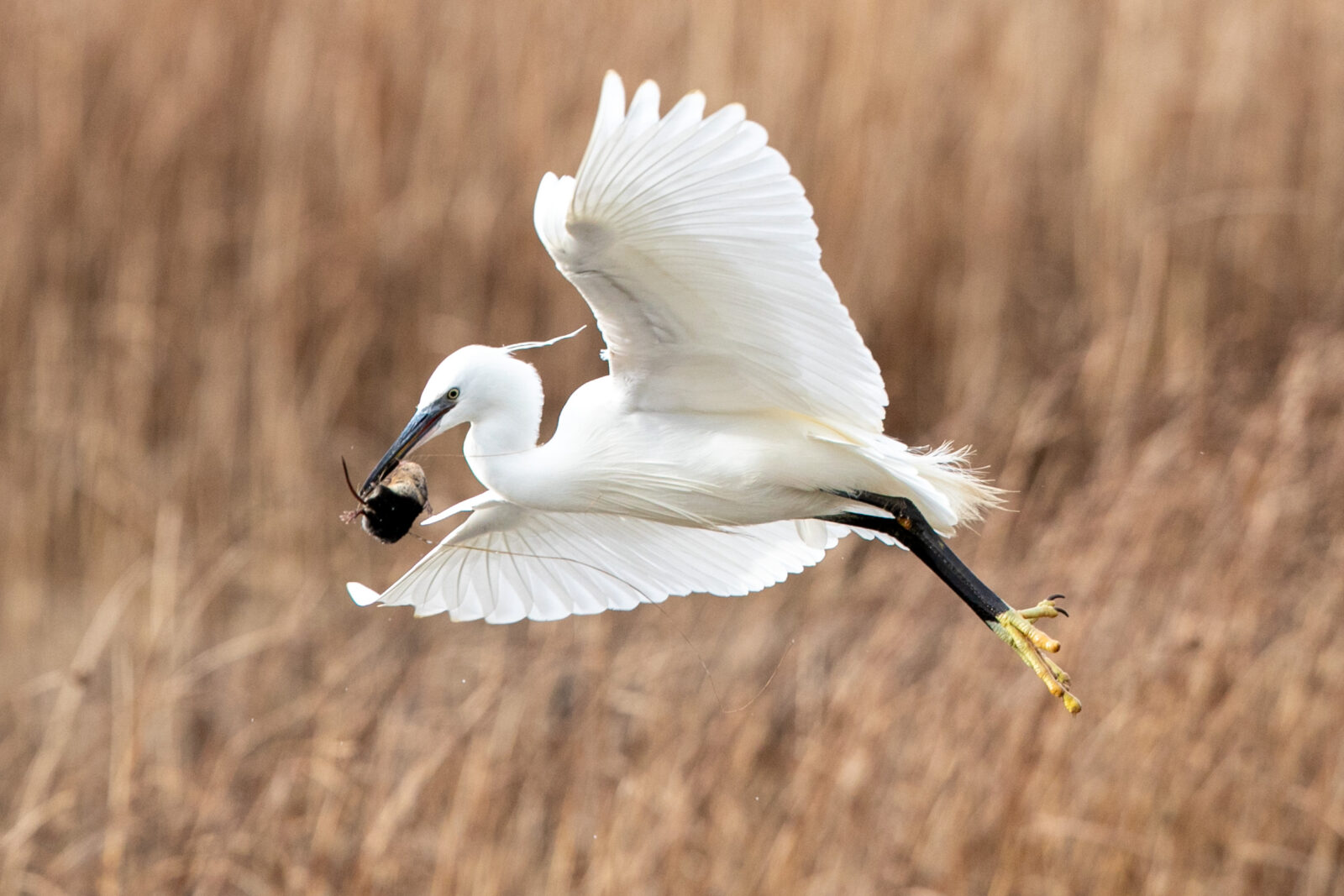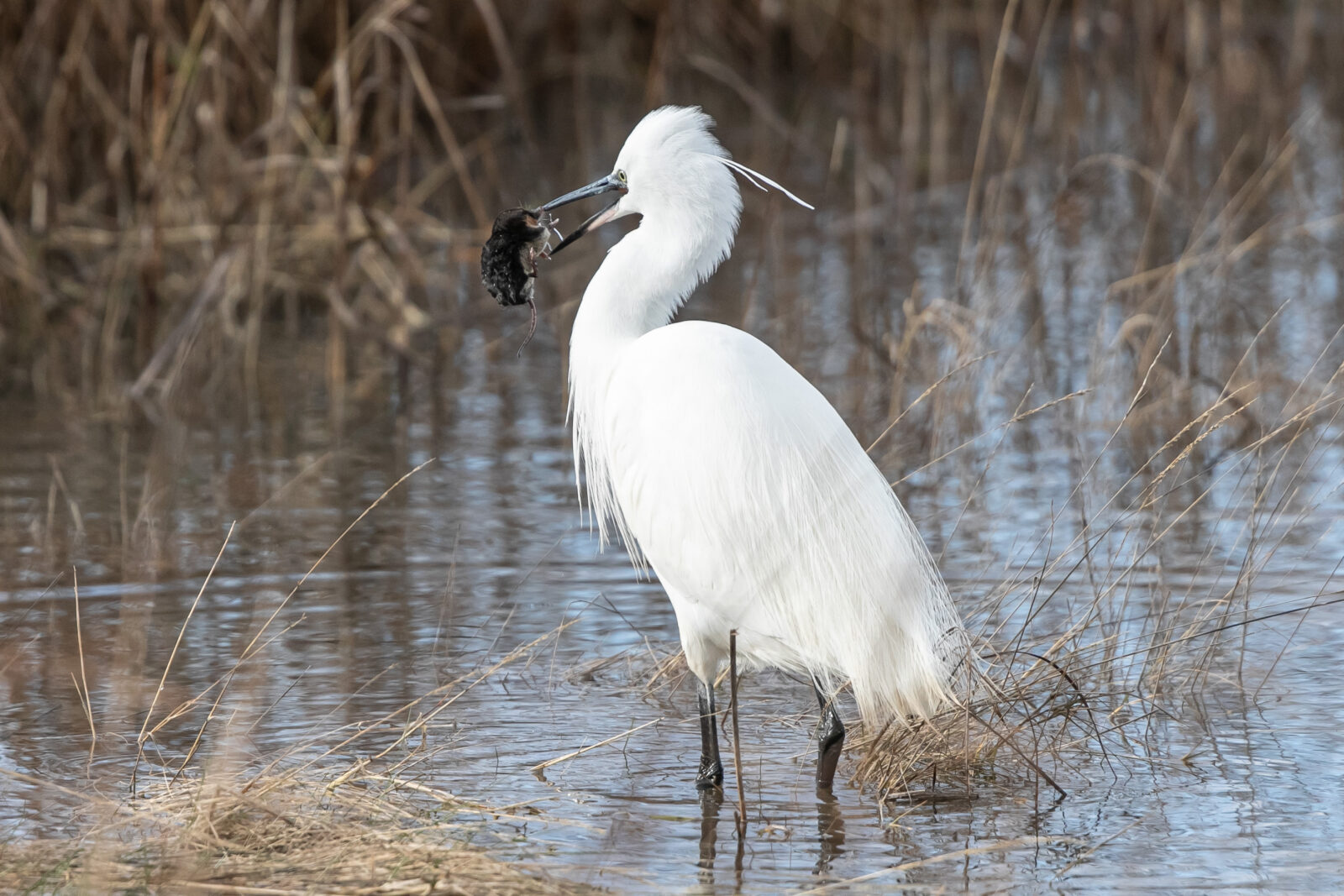 We were particularly busy in 2020 during pink-footed goose season (peaking in mid October) – our record number this year was 77,200, and they were earlier than usual too, arriving in huge numbers in late September. We found it hard to focus on anything but COVID guidelines and geese. But we had some unusual sightings amongst the pinkies that we didn't have time to talk about much.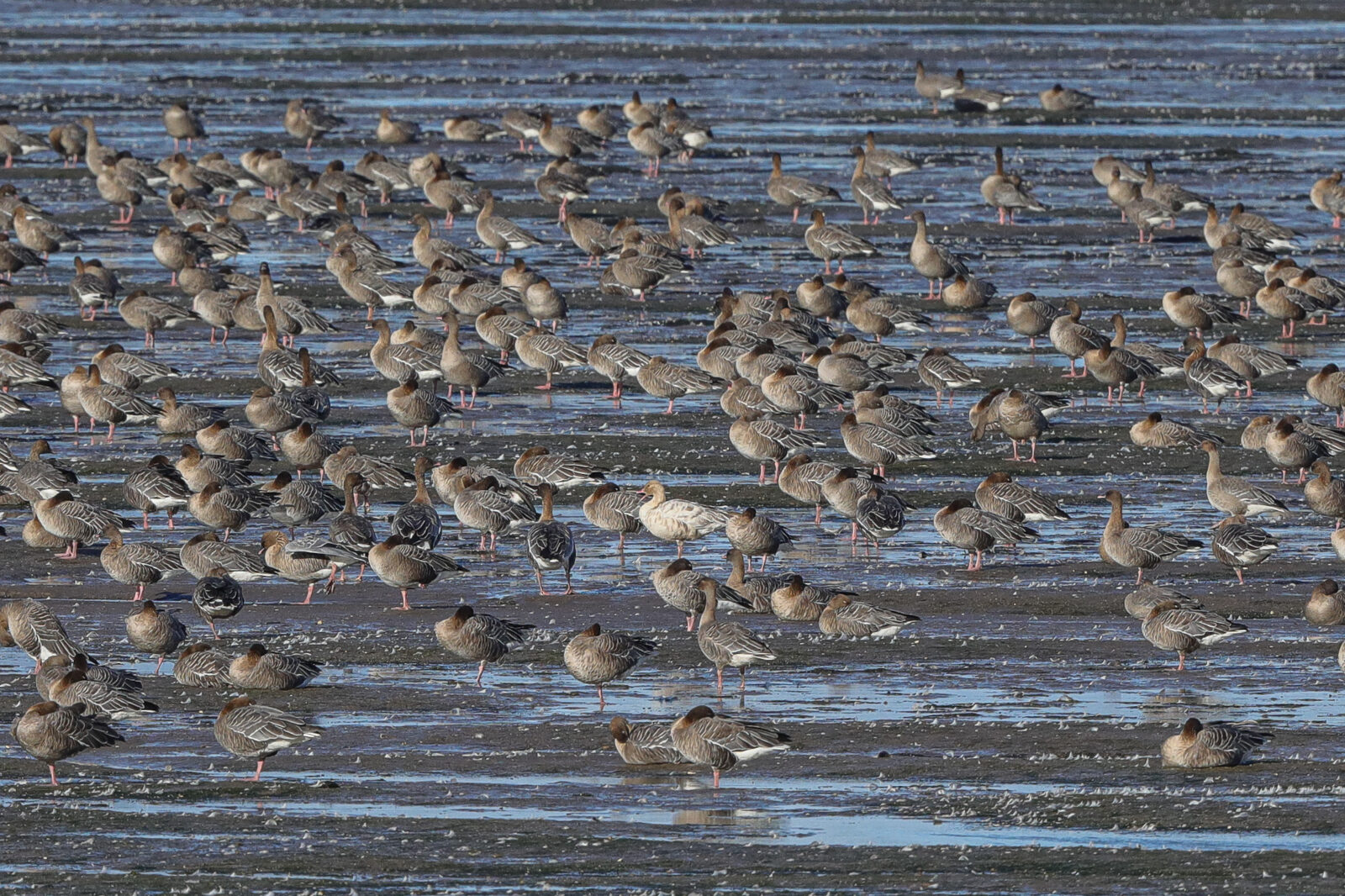 Montrose Basin was also visited by a pair of spoonbills in 2020 during the rush of pink-footed goose arrivals. They could be seen enjoying the freshwater stream at Tayock alongside the tens of thousands of geese at sunset.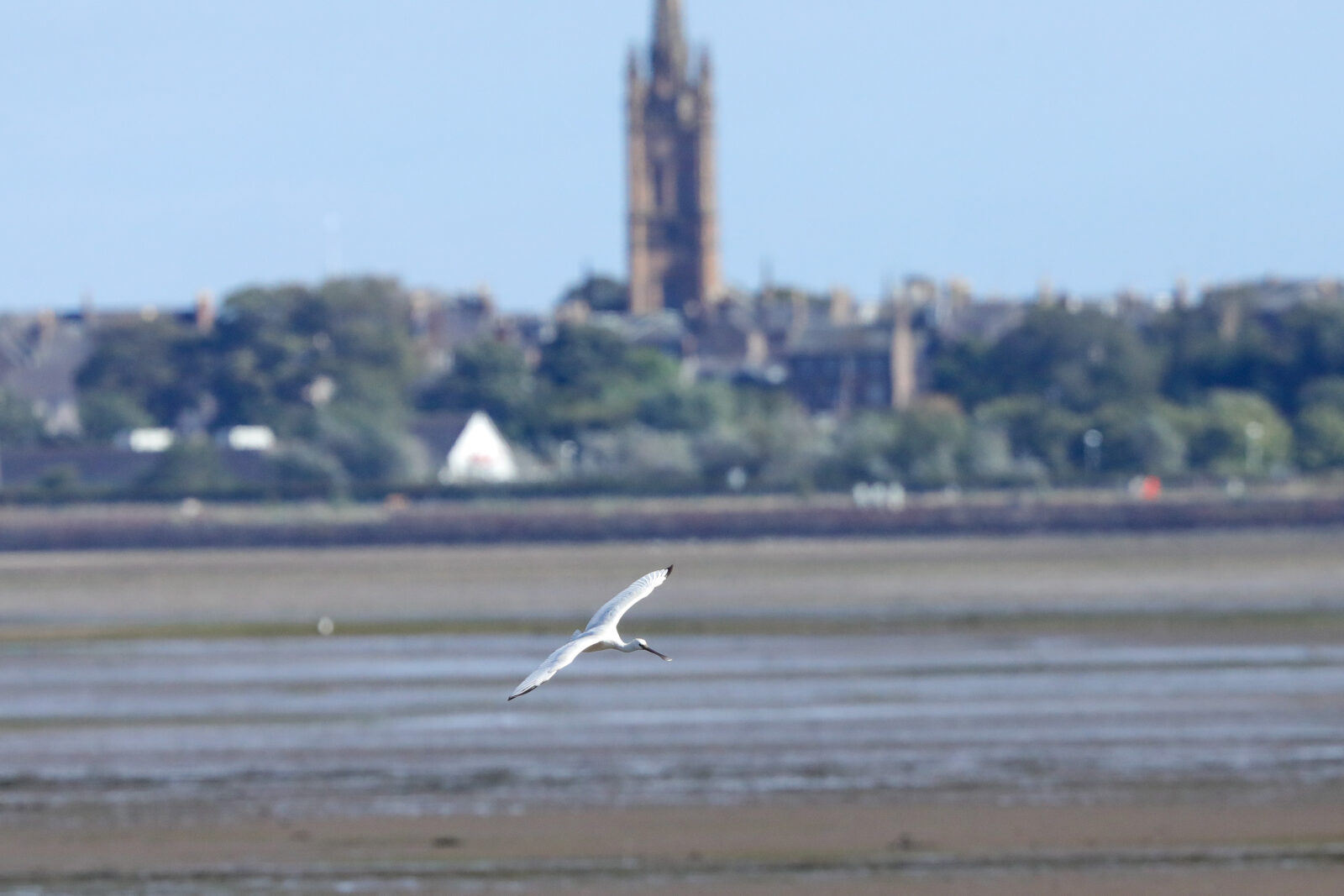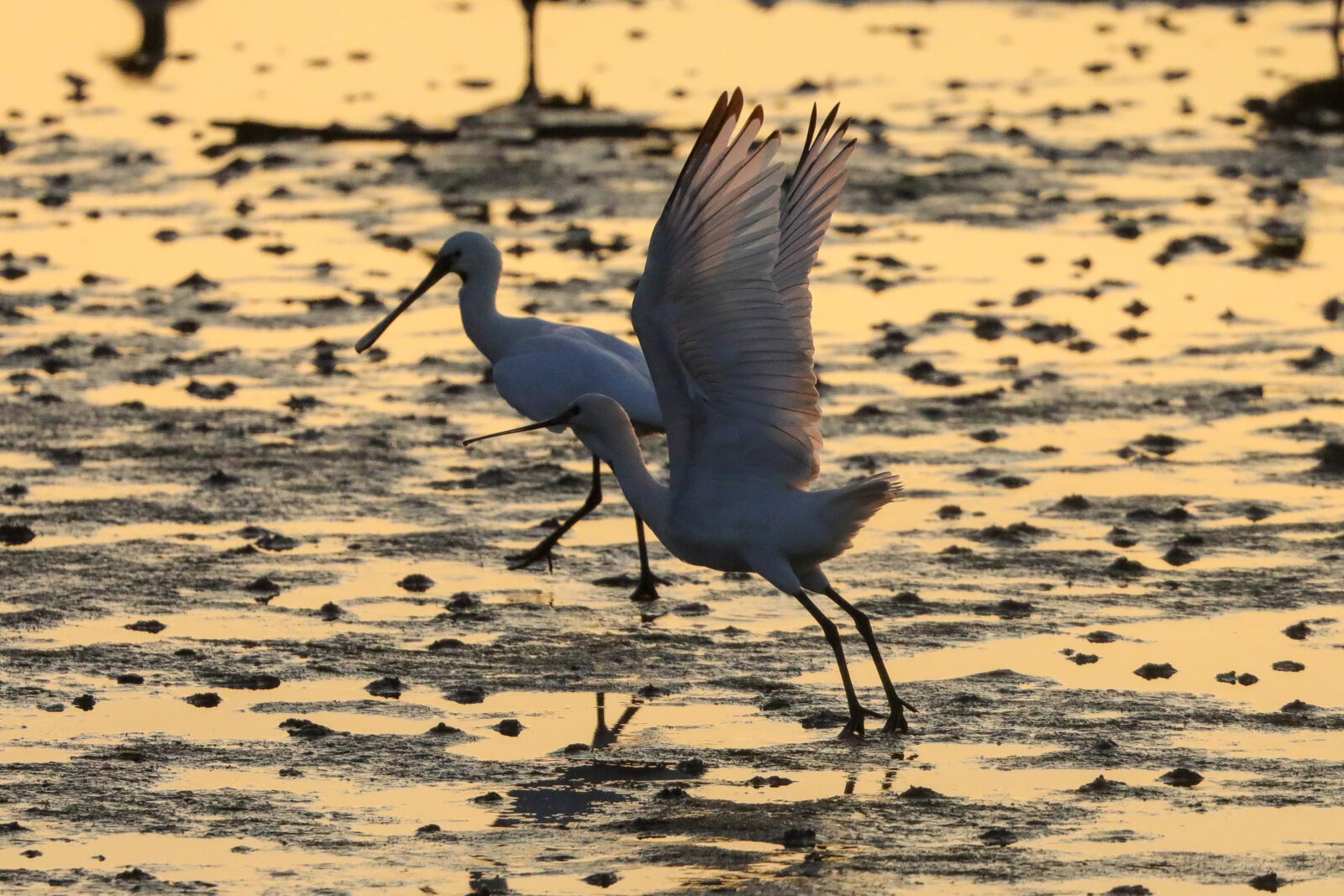 It's been refreshing taking a look back in 2020 in a completely different light – just thinking about wildlife and what we may not have noticed.

The visitor centre is still closed until further notice, but we're looking forward to opening our doors to the public again when it's safe to do so. Keep an eye on our Facebook page for updates!
Joanna Peaker
Visitor Centre Assistant Manager
Help protect Scotland's wildlife
Our work to save Scotland's wildlife is made possible thanks to the generosity of our members and supporters.
Join today from just £3 a month to help protect the species you love.
---
Preface
It's almost been an entire year since the world came to a halt. The UK's first lockdown came into effect on March 16th 2020, but the visitor centres had already …