Preparing for Festivities
Before talking about easy ways to prepare for the Christmas season in a sustainable, eco-friendly way, we just want to mention a change to our car park.
Unfortunately, due to theft and damage, Lowes now has a barrier across the car park. This will, of course, be open for visitors Friday, Saturday and Sunday, 10.30am-4pm when we look forward to seeing you.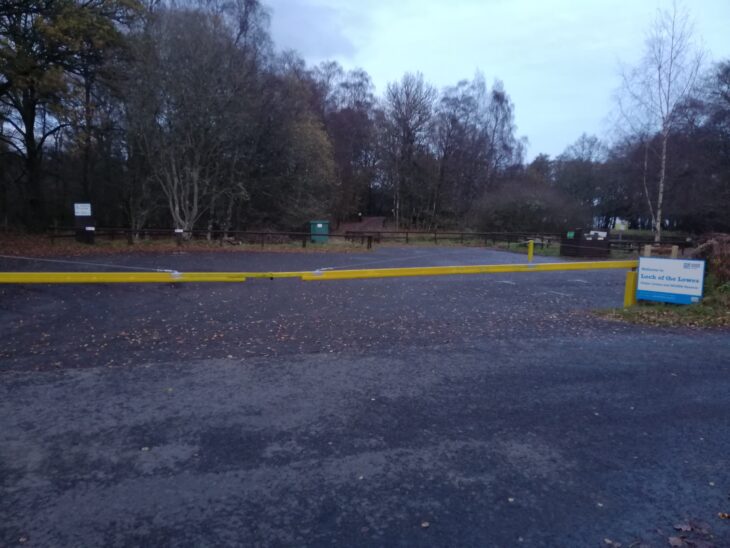 Festive celebrations the sustainable way
For thousands of years, we've celebrated the darkest days of winter by gathering together for a cheerful time of eating tasty food and exchanging gifts. In Scotland in 1580, John Knox decreed celebrating 'Christmas' to be outlawed and it wasn't until 1958 that people were allowed to take a holiday from work over 25th December to see family and friends and indulge in parties. Throughout, Hogmanay and welcoming the New Year was the time of rejoicing and merriment for Scots.
This year, of course, our usual arrangements for being with family and friends will be restricted due to Covid but, however you mark the festive season, why not make it eco-friendly and sustainable for our planet. It's actually surprisingly easy to achieve.
Each year 1 billion cards end up in the bin – could you send an e-card, call and speak to the recipient or send an email?  227,000 miles of wrapping paper is used (paper with foil or glitter cannot be recycled) – use brown paper or reuse paper you kept from last year or choose recycled, non foil/glitter paper and decorate with sprigs of rosemary or similar greenery. 81 million gifts will be unwanted and one in ten of these will be thrown out to landfill, rather than going to charity shops or being recycled.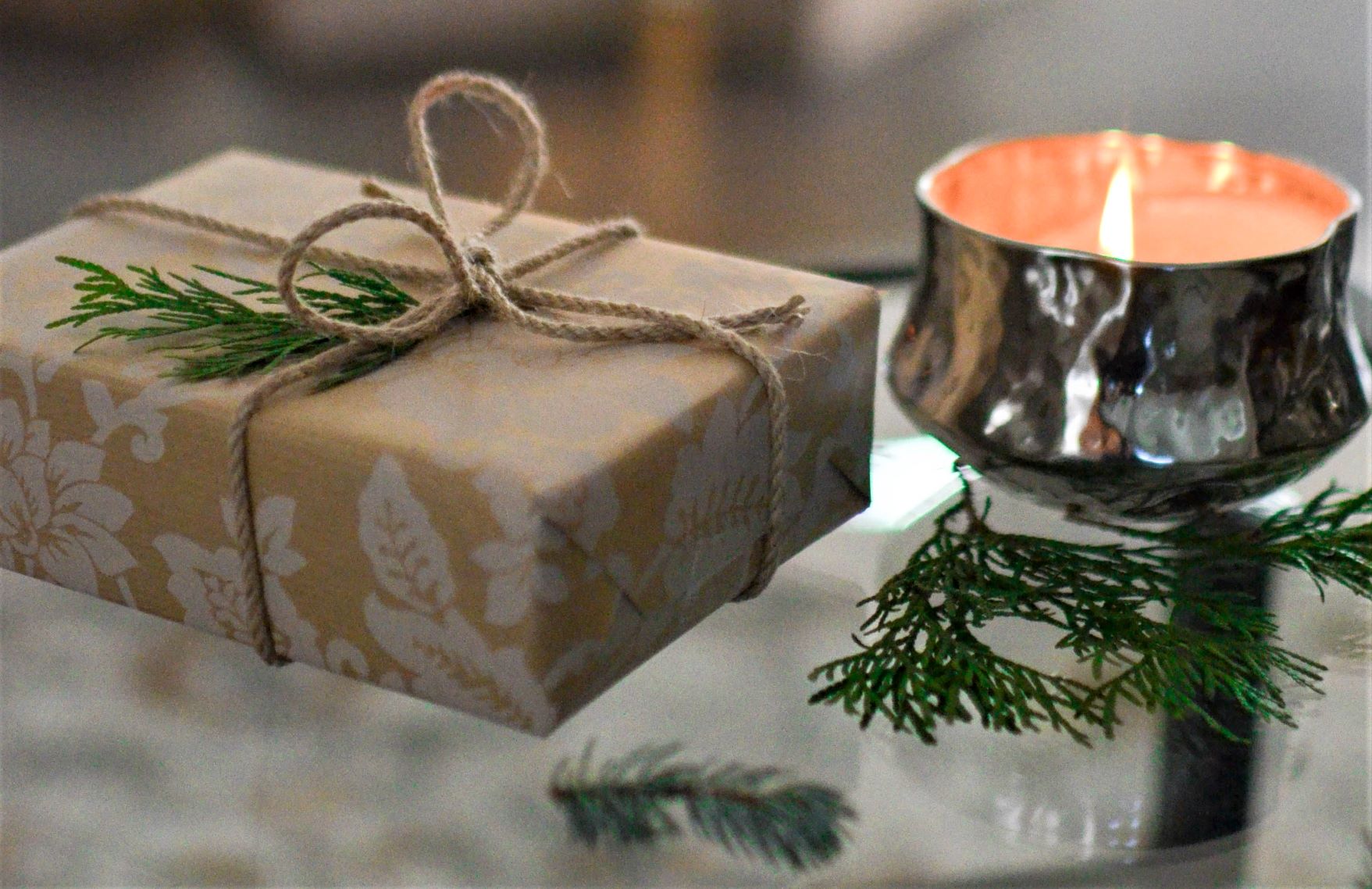 Shopping online? Right from the start, you can support good work while you shop. Use a search engine which donates to good causes, such as Ecosia which gives 80% of profits to planting trees: Charity search engines
If buying through Amazon, log into Amazon Smile instead (exactly the same in all other respects) and choose from a list of charities so each purchase automatically generates money for your chosen charity at no extra cost to you.   More and more small businesses have turned to creating an online presence on Amazon, eBay, Etsy etc. or listing a website for their own business to market their goods. Listed beside big corporations are family firms where even small purchases make an enormous difference and their choice of products can make unique presents.
Shopping locally, on the high street or in your village store, gives back to your own community and can make a world of difference to sustaining a family in these hard times. Not driving to the town/city also cuts down on petrol pollution and provides the chance to find interesting produce, crafts and artwork. Buying from charities allows your money to be used again for a good cause.
We all have someone on our gift list who 'has everything' so rather than add to the millions of unwanted items chucked out in January, why not support efforts to protect endangered species by adopting an animal for them? Plant trees in their name? Buy them a membership to a conservation charity or donate a sum in their name? Simply asking friends and family what they would really like to receive works very well!
Christmas trees – 6 million Christmas trees are thrown out in the UK every year and 14% of those using fake trees bin them after 1 use! If you are buying a real tree, opt for one certified by FSC (Forest Stewardship Council). If you buy it in a pot, with roots, it can live outside for 11 months of the year and be carried inside for many years to come. If you wish a fake tree, it is worth spending a little more for good quality which gives you decades of use (mine is 30 years old!)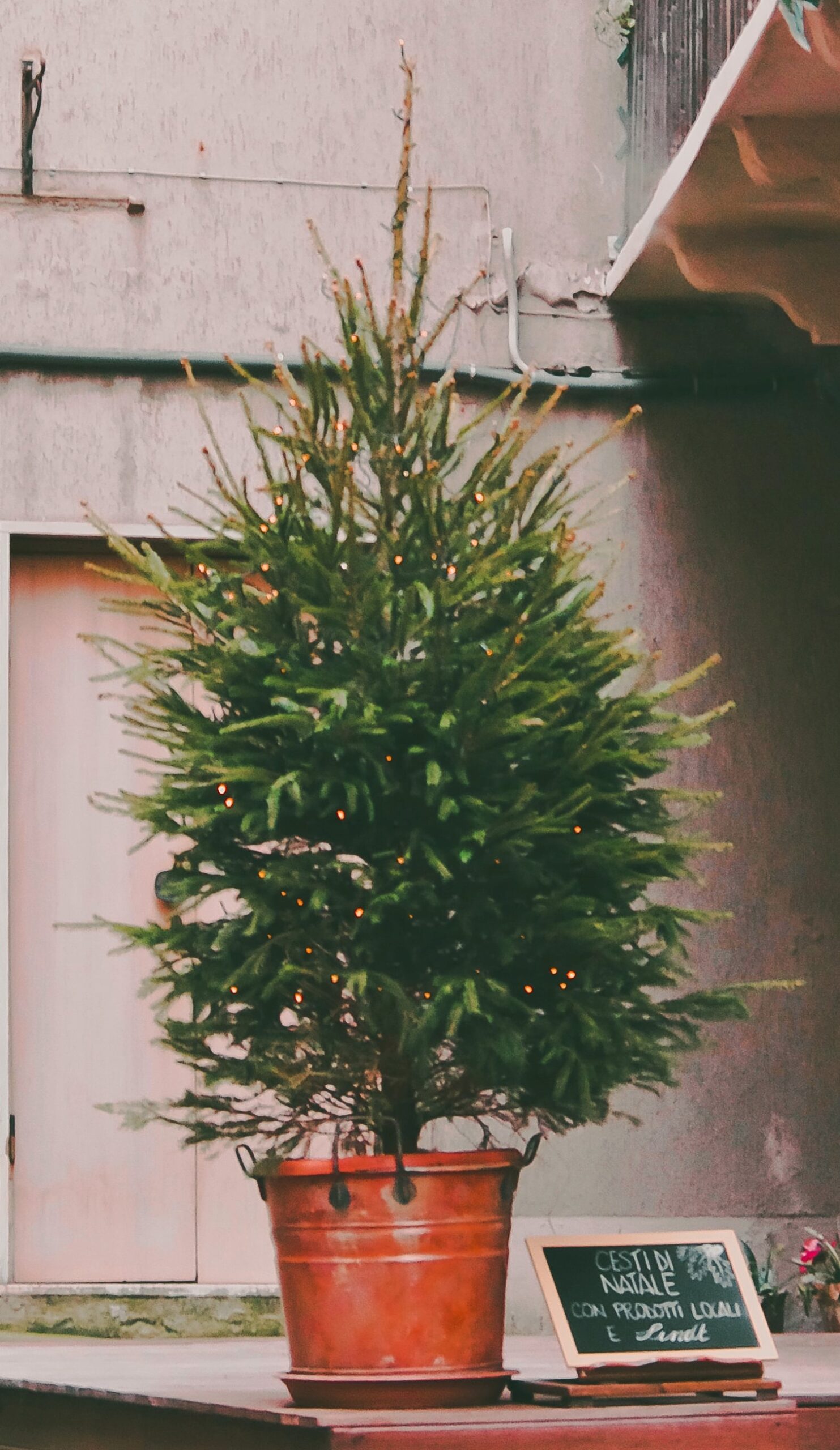 The most important thing is to keep healthy, and taking a walk in fresh winter air improves both our physical and mental health. Which is why it's so important to take care of our environment, and that includes the way we prepare for the festive season.
Cherry
Help protect Scotland's wildlife
Our work to save Scotland's wildlife is made possible thanks to the generosity of our members and supporters.
Join today from just £3 a month to help protect the species you love.
---
Preface
Before talking about easy ways to prepare for the Christmas season in a sustainable, eco-friendly way, we just want to mention a change to our car park. Unfortunately, due to …