We are delighted to be open to visitors again and looking forward to welcoming you through the doors!
This is a wee update about our ospreys and some changes to our working practice.
Please remember, entry is by Pre-Booking, tickets available here: https://scottishwildlifetrust.org.uk/reserve/loch-of-the-lowes/  This system allows us to keep the number of visitors within our limit per the Scottish Government Guidelines. Members still have free entry but need a ticket. This is also to comply with taking details to allow tracing for Test and Protect. Occasionally and only if space allows, we can book you in at the door.
Bird Seed
If your visit is only to buy and collect bird seed, please call us on 01350 727337. We will take your order and card payment over the phone and bring it out to your car (let us know you are in the carpark). In this way, you do not need to pre-book a ticket because you will not be entering the Visitor Centre. 2kg, 6kg, 13kg and 25kg bags are available: mixed seed, niger seed, sunflower hearts and peanuts.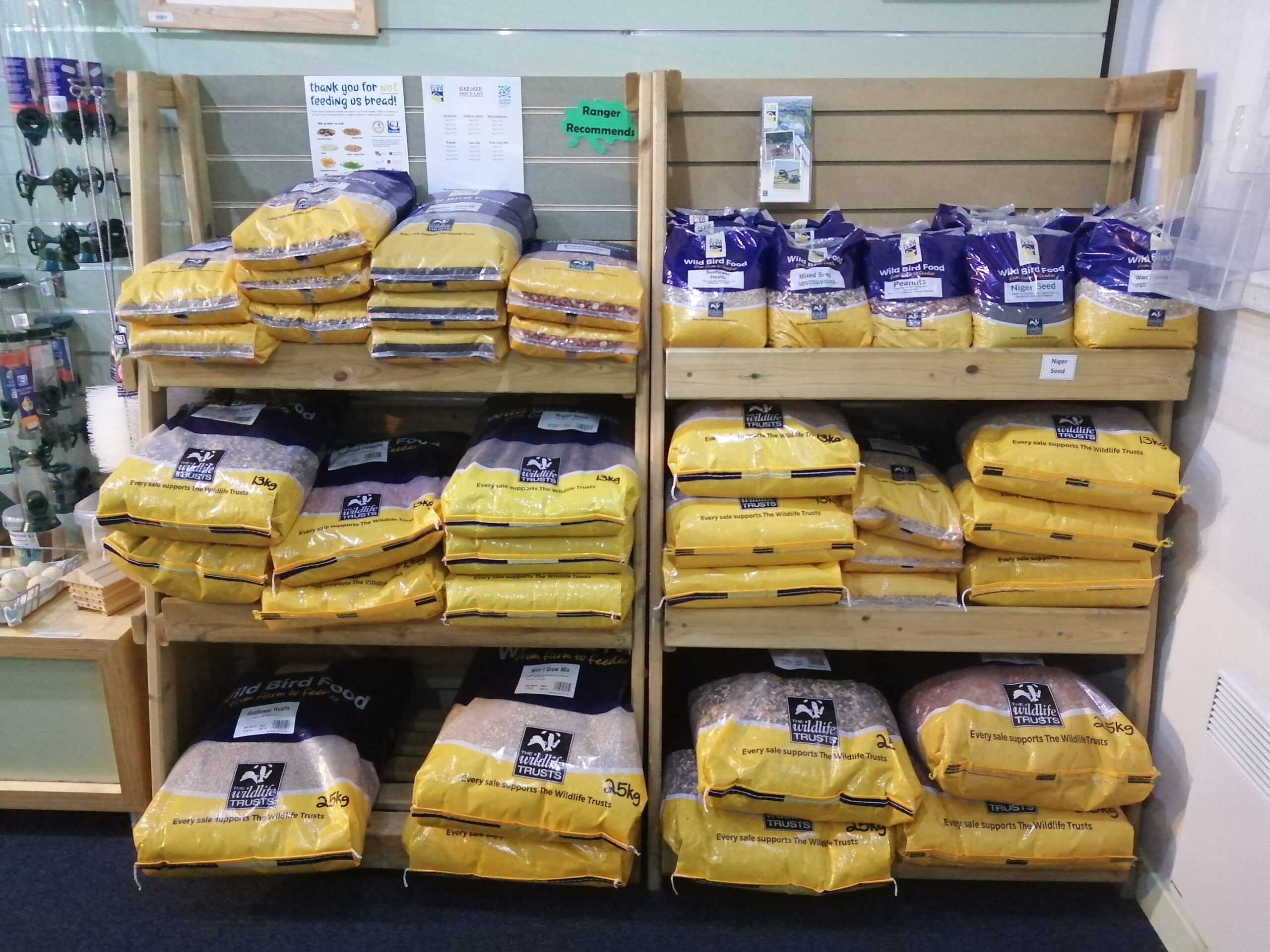 Changes to Keep Us All Safe
There are a few changes to keep everyone safe, but Loch of the Lowes is the same haven of peaceful views and fascinating wildlife as it's always been. Visitors can still enjoy a cup of coffee/tea and a biscuit overlooking the feeding station, the only difference being there are now clear, moveable Perspex screens dividing the benches into safer little cubicles. Likewise, out in the hides; the scopes and water bird sightings are just the same, with two 'perspex screen cubicles' in the top hide, and the bottom hide for single party use. We clean these spaces between each visitor/group, taking particular care with the scopes. Access to the toilets is for customers only, with a key obtainable at the reception desk.
We adhere to the government's safety advice FACTS and are receiving lovely remarks about the centre being safe and clean, yet keeping its welcoming atmosphere. We hope you'll agree when you come along.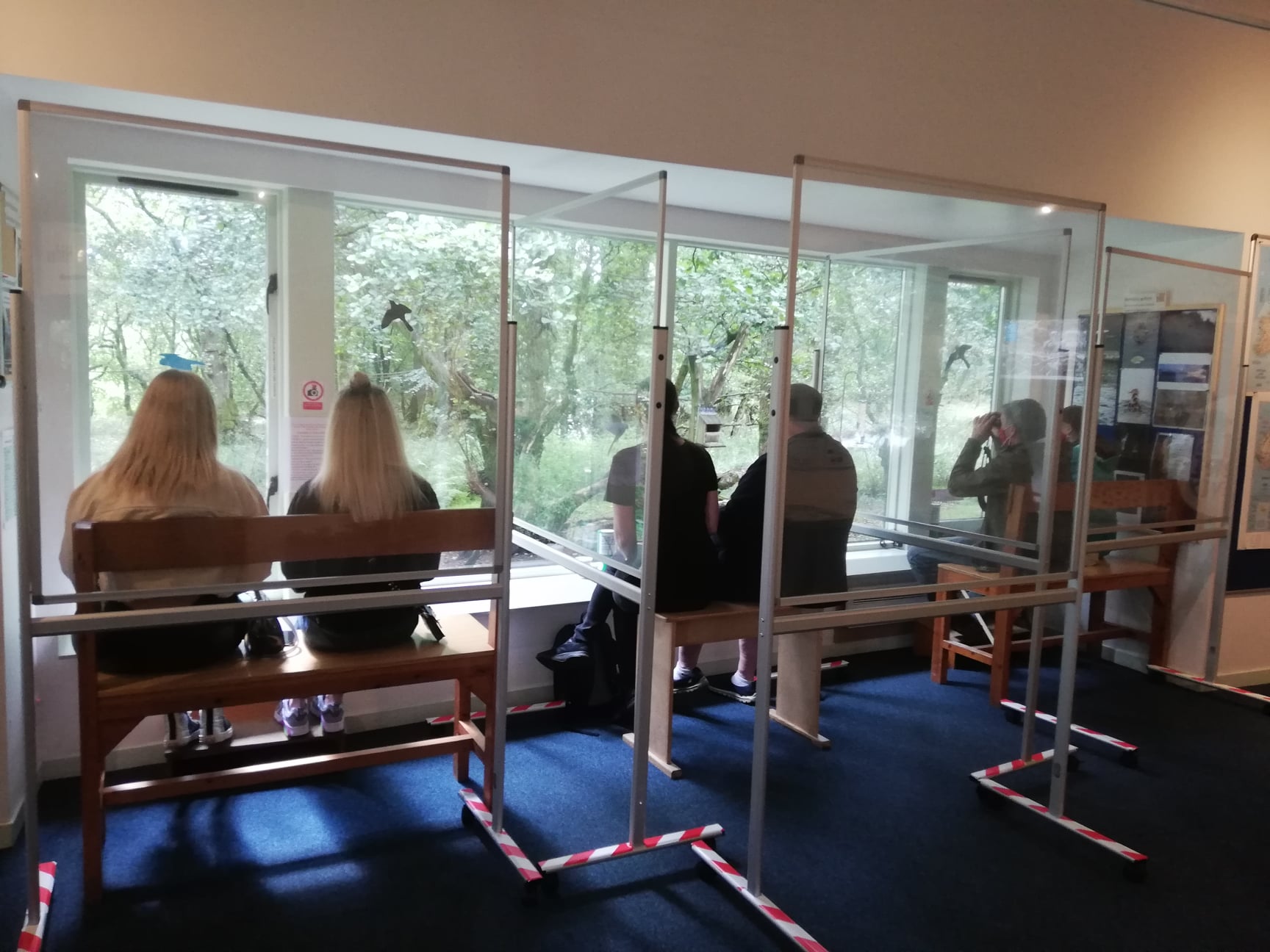 The red squirrels are bounding around and showing off their climbing, leaping and upside-down-eating skills. Great spotted woodpeckers, wrens, mallard ducklings and nuthatches are busy with the other woodland birds in the feeding station. Out on the loch, the great crested grebe, goosander, tufted duck and many others are sailing around beneath the last flights of sandmartin and swallows.
Osprey at Lowes
Although our ospreys didn't nest on the usual 'webcam nest', (which had been used for 28 years!) they produced a healthy young osprey. The female, NC0 was new to us this year, and in line with the majority of female ospreys, she left on migration several weeks ago. Our male, LM12, and the juvenile were around and about Lowes until last Saturday (29th Aug) but then, most likely, took advantage of the northerly winds to leave us for another year. We wish them both all the luck in the world on their separate southerly migrations, as well as hoping for LM12's safe return to Lowes next year.
Autumn chills are gilding foliage and fading meadows; it is the time for ospreys and our other summer visitors to head towards warmer climes. As in previous years, we are seeing ospreys at Lowes as they pass over or pause to fish or for a rest. Keep your eyes to the skies wherever you are and you may be lucky enough to see one of these stunning birds!
Hope to see you soon!
Cherry
Help protect Scotland's wildlife
Our work to save Scotland's wildlife is made possible thanks to the generosity of our members and supporters.
Join today from just £3 a month to help protect the species you love.
---
Preface
We are delighted to be open to visitors again and looking forward to welcoming you through the doors! This is a wee update about our ospreys and some changes to …