Programme for Government: A missed opportunity for nature
The annual Programme for Government is an opportunity for the Scottish Government to set out its priorities for the year ahead. With May's Scottish Parliament elections approaching quickly there is even less time than normal to deliver on its commitments. Unfortunately, this year's programme does not offer what we need if we are to halt – and ultimately reverse – the loss of biodiversity.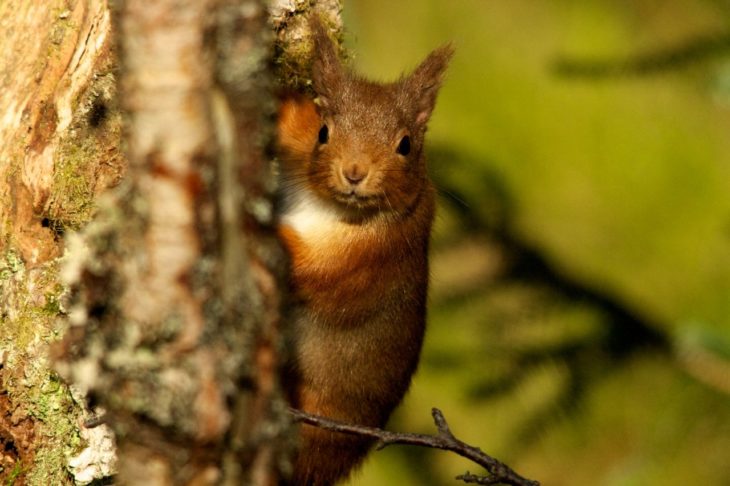 This is not to say there are no promising elements to the plan. The Scottish Government has indicated that its "commitment to addressing the twin challenges of biodiversity loss and climate change remains unwavering". There is also welcome recognition that biodiversity is "central to our economic, environmental, and social wellbeing".
One of our key asks in the run up to this year's announcement was for the Government to invest in the skills necessary to deliver a green and transformative recovery founded on investment in nature-based solutions. It was pleasing to hear the First Minister announce plans to boost youth employment opportunities in nature and land‑based jobs, and to extend this approach beyond the public sector to the third and private sectors. There will also be an assessment of the nature‑based jobs we need for the transition to a net zero economy in Scotland and how we can develop more nature‑based opportunities.
"When you look beyond these high-level statements to see what is actually going to be done for biodiversity there is little of note."
The problem is that when you look beyond these high-level statements to see what is actually going to be done for biodiversity there is little of note. A paltry sum of £3 million for the Biodiversity Challenge Fund does not make up for a distinct lack of clear policy commitments or new investment in nature.
The promise to publish a high-level statement of intent on biodiversity before the end of the year is both cursory and dismissive of the challenge we face. If Government was short of ideas they needed look no further than the Nature Recovery Plan that we recently published with RSPB and WWF Scotland.
There is scant recognition of the scale of investment in nature needed to meet the climate, biodiversity and economic challenges head on. The section in the report that talks about plans for nature-based investment is more eye catching for its title than for what it contains. It is recognised that our land and natural resources make a significant contribution to Scotland's economy but there is fundamental disconnect with the Government setting out to realise economic recovery whilst only protecting biodiversity.
An unwavering commitment to addressing biodiversity loss must set out to reverse the decline in the state of nature, not merely protect what we have left. It is well known that this could add powerful support to economic recovery.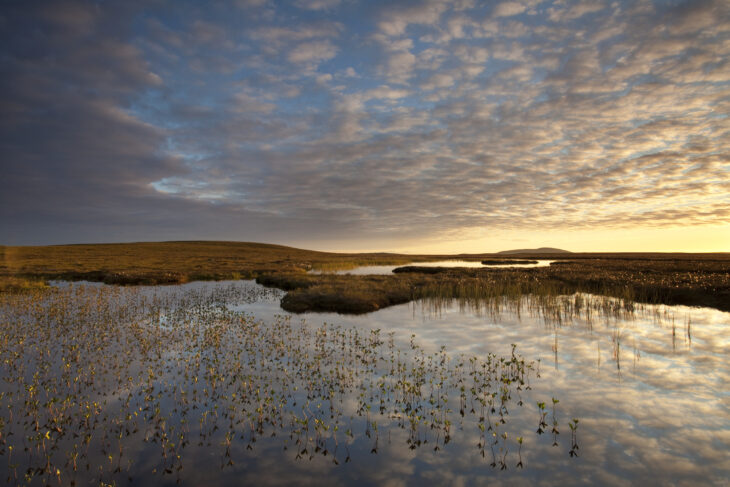 More tree planting and woodland creation is promised but there is no mention of the necessity to prioritise native woodland. We have previously welcomed the commitment to invest £250m in peatland restoration over the next 10 years but there is still no recognition of the need to ensure it is maintained in good condition once it is restored and to prevent further damage through extraction and horticultural use.
Perhaps even more of a concern is the lack of understanding that nature-based solutions need to go beyond our peatlands and woodland. A pilot scheme for mini 'Miyawaki' forests in urban areas is an interesting development, but it lacks any detail and recognition of the scale and urgency with which we need to green our cities. A desire to work with local communities to ensure these isolated areas contribute to better connected ecosystems is also lacking.
Enhancing our marine environment and creating healthy sustainable seas can deliver biodiversity, climate and economic benefits. It is disappointing that the commitment to a Blue Economy Action Plan seems to be more about strengthening the resilience of marine industries rather than looking at the bigger picture of how the marine environment can contribute to the wider crises we face. The pledge to establish a new virtual centre to co‑ordinate marine climate change research is welcome but should have been complemented by a similar focus on expanding marine nature-based solutions.
The agriculture sector needs transformational changes to address the climate and biodiversity crises but a passing reference to new mechanisms of agricultural funding that "make the sector better able to contribute towards addressing climate change" is too vague and distant. We cannot afford to leave such important reforms to the way we support our farms for another day.
We had sought greater policy coherence from the Scottish Government this time around, but it turns out to be another opportunity missed to mainstream nature. Investment in nature should have been a thread running through the key themes of the programme – creating good, new and green jobs; promoting lifelong health and wellbeing; and promoting equality and helping young people grasp their potential.
There is consideration of a new National Care Service, but not of the untapped potential for preventative spend through nature-based health solutions.
This is one of the few levers the Scottish Government has that can simultaneously bring benefits in all these areas but is still considered in relative isolation. Nowhere is this more apparent than in the case of the health crisis where there is consideration of a new National Care Service, but not of the untapped potential for preventative spend through nature-based health solutions.
The Scottish Government has put a lot of emphasis on the update to the Climate Change Plan and the Infrastructure Investment Plan for tackling climate change and delivering a green recovery. Both are expected later this year and are even more pivotal now that we have seen the contents of the Government's programme. Both plans are looking very much like the last chances to deliver the scale of investment in our natural infrastructure that can set us on a course away from the current crises.
The scale of funding required to achieve the necessary level of investment should not be underestimated. The Trust having published the Route Map to £1 Billion of conservation finance with SEPA is ready and able to meet the call from the Scottish Government to work with partners "to support new approaches to financing private sector investment in nature‑based solutions". Only then can we expect to emerge from the experience of the coronavirus stronger and more resilient.
Dougie Peedle, Head of Policy
Help protect Scotland's wildlife
Our work to save Scotland's wildlife is made possible thanks to the generosity of our members and supporters.
Join today from just £3 a month to help protect the species you love.
---
Preface
The annual Programme for Government is an opportunity for the Scottish Government to set out its priorities for the year ahead. With May's Scottish Parliament elections approaching quickly there is …