Is the new economic recovery report advisory or derisory?
When the Scottish Government set up its independent Advisory Group on Economic Recovery, there were concerns that the need to respond to the economic fallout from Covid-19 would lead to short-sightedness.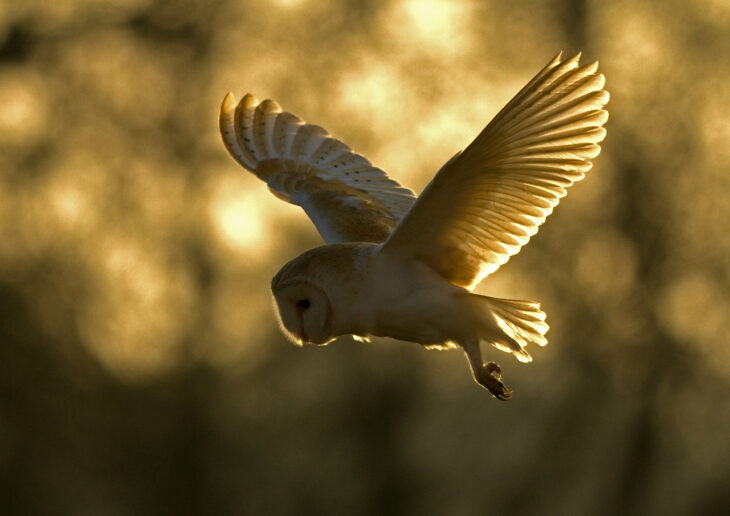 The risk was that the advice would focus too much on restoring the massive falls in traditional economic measures such as Gross Domestic Product (GDP) and employment without proper recognition of the urgent need to also address the climate and biodiversity crisis.
Such fears were allayed somewhat when the report was published last week. The Group took a 'four capitals' approach, viewing the economy through four pillars of economic capital (financial and physical capital such as infrastructure), natural capital (geology, soil, water, air and all living things), human capital (knowledge, skills and health of people), and social capital (the ties that bind us together).
The Chair was clear in the intention "to treat each pillar as equally important; to understand their interaction; and to pursue interventions that will first protect and then progress each of them". The Group has recommended that the Scottish Government adopts the same approach, and this would be a valuable step in enhancing the existing economic-strategy and National Performance Framework.
The Trust believes that to deliver a truly green and transformative recovery there needs to be a strong emphasis on investment in natural infrastructure, nature-based solutions and improving our wellbeing. This is supported by valuable new work from leading economists that identifies investment in natural capital as one of the highest scoring in terms of its beneficial impacts on both climate change and the economy.
In our submission to the Group we also highlighted the need for greater policy coherence across key government strategies and government funding to support implementation of the £1 Billion Challenge route map for conservation finance. So how does the Group's report compare on each of these three priorities?
There were encouraging elements on each of these issues and the Group recognised that:
Policy should not only support jobs and recovery but also the long-run implications for our natural infrastructure which sustains the whole economy. Also, that our economic recovery plans need to prioritise nature-based solutions which are a fundamental pillar of Scotland's economy and competitiveness.
The financial services sector and the Scottish Government should develop and promote nature-based investments to protect and enhance Scotland's natural capital and progress financial solutions to fund nature-based solutions.
There is need for greater integration of natural capital approaches into more coherent policy making. In particular, that we need to build on the work of the Infrastructure Commission and have a joined-up approach between infrastructure and climate change plans.
The Group also rightly acknowledge that our wellbeing has been diminished by the "degradation of our environment and the overuse and misuse of the natural world has contributed to climate change and a loss of biodiversity". Their advice to the Scottish Government is clear that this will "reduce the opportunities of future generations and constrain our economic capacity and productivity over the long run". If the Scottish Government is to achieve its wellbeing ambitions, it will need to develop a framework that can give a more balanced assessment of our wellbeing like that of the four capitals.
The scale and urgency of what is required should not be underestimated and the Scottish Government should be encouraged to act faster. If we are to achieve the Advisory Group's goal "that each generation should leave its successor a set of natural assets at least as good as those that they inherited" then we will have to give green and blue infrastructure its fair share of the £2 billion allocated for the Infrastructure Investment Plan and look at securing more funding through other routes.
The Group believe that measures to support natural capital are essential to the future of land-based industries such as agriculture. If we are to achieve the change in land use that this requires then we need a radically different method of financial support for farmers, so that public money is used to deliver natural capital improvements. Similarly, we will have to ensure that Scotland's forestry strategy not only supports ambitious national targets for increasing woodland cover, but also encourages much higher proportions of native broadleaved woodland.
The report is just a first step in the process, and we encourage the Scottish Government to act decisively on its findings. The next steps need to include a detailed implementation plan with specific actions and timescales. This must be backed by real ambition to change our way of life for the benefit of everyone's wellbeing. A prerequisite for this is a fully funded programme of investment in our natural infrastructure that can be timely in providing jobs and begin to address the climate and biodiversity crises.
Dougie Peedle, Head of Policy
Help protect Scotland's wildlife
Our work to save Scotland's wildlife is made possible thanks to the generosity of our members and supporters.
Join today from just £3 a month to help protect the species you love.
---
Preface
When the Scottish Government set up its independent Advisory Group on Economic Recovery, there were concerns that the need to respond to the economic fallout from Covid-19 would lead to …