As June comes to an end, I'm busy finishing off my 30 Days Wild  – the annual challenge set by the Trust to complete one random act of wildness for every day in June. This is a perfect chance to stop, look back, and reflect on just how wild my month has been!
This is the third time I've completed 30 Days Wild, and I was particularly keen to do it this year.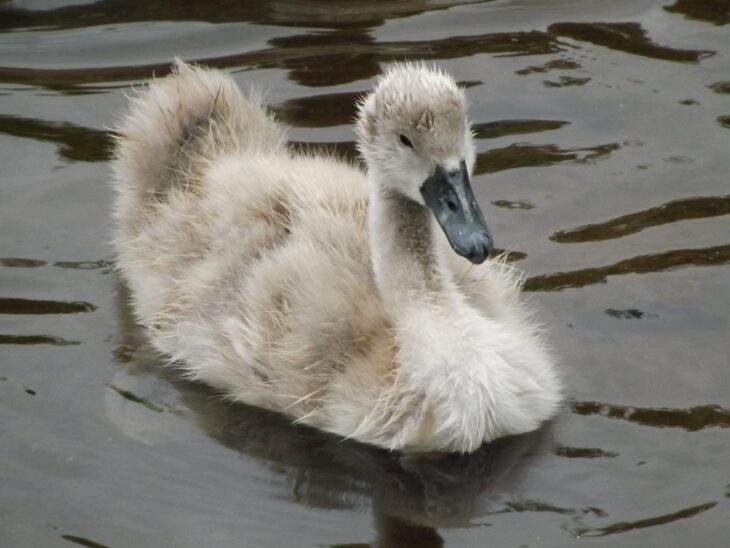 The pandemic had left me feeling cut off from the people I enjoy meeting and the hobbies I enjoy spending time on, including going to wild places and experiencing wildlife. This challenge would be the perfect thing to focus my energy, and keep my mind off the complicated and worrying things going on in the world.
I thought it might also help me make some discoveries in my newly found local green spaces – and I wasn't wrong! So, without further ado, here is a very quick summary of my 30 Days Wild!
Day 1
I packed my rucksack with paper and crayons and headed off to the grounds of Lauriston Castle. I picked some trees I knew, and had a go at bark rubbing. It was good fun – but I need a bit of practice to get them looking nicer!
Day 2
I decided to improve upon my tree ID, by taking the little pocket tree book I have out to Lauriston Castle. I wrote down all the trees I could identify: Ash, sycamore, oak, horse chestnut, holly, common lime, beech, Norway maple, rowan and rhododendron.
Day 3
As it was a #WildlifeWednesday I shared a photo of a duckling with my friends online.
Day 4
I was having an indoor day, so decided to watch some nature webcams. The webcam page on the Wildlife Trusts website is an excellent place to find them! I got hooked on one of the osprey cams and watched it for hours.
Day 5
A friend had told me about online talks by the Natural History Museum in London. These are free talks that go up on their Facebook page. There was one all about orcas on this day, so I gave it a watch – it was great!
Day 6
Lockdown restrictions had only just started to be eased in Scotland at the start of June, but I was making the most of the new ability to drive within five miles. It meant I could get to the Water of Leith! I took a walk and saw a goosander family that I had first spotted a week or so before, when the restriction was first lifted. I walked with them down the river, filming as I went (it was a wonderful feeling). I decided to make a video using the clips and photos I had taken, added some music, and shared it with everyone online.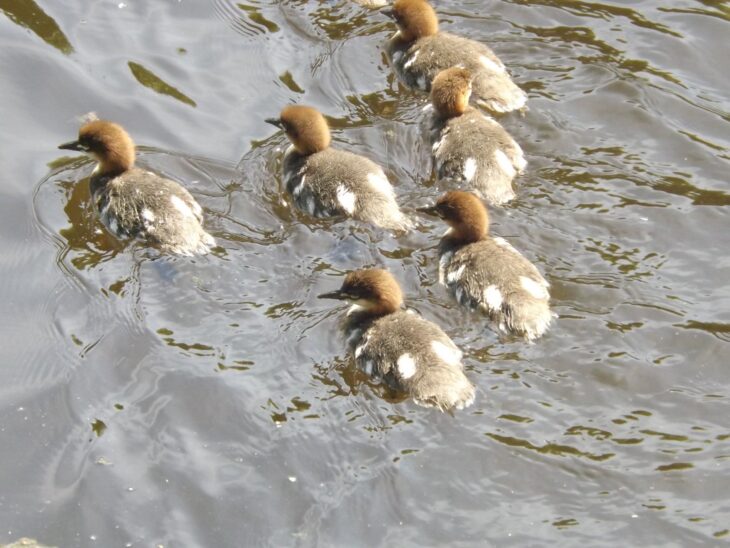 Day 7
Time for some craft! I had spotted one I wanted to try and had got the materials ready – so today was the day – I made some salt dough leaf tiles! Great fun, and a tactile way to interact with nature.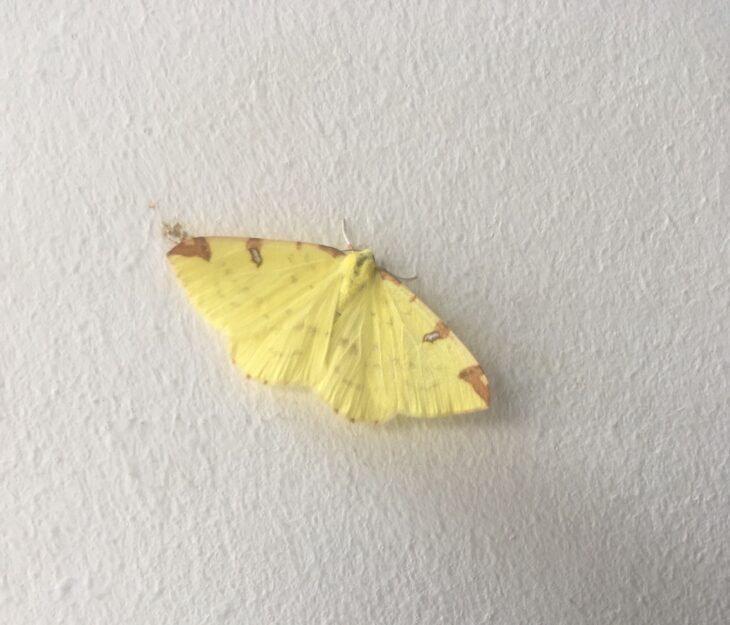 Day 8
On my way to take the rubbish out, I fond a moth in the stairwell. I took a photo and tried to identify it with my butterflies and moths books. I didn't do very well (I possibly should have tried a bit harder) but Twitter was calling me. Within a few minutes of asking on there, my moth was identified for me as a brimstone. It was beautiful.
Day 9
I was having a very busy day, but I kept looking outside to make shapes in the clouds.
Day 10
Everyone needs a lazy day in a challenge  – today was mine. So I got my nature fix by watching Springwatch!
Day 11
This was a lovely day. I finished work a little early and headed to Lauriston Castle, where I sat in the evening sun, feeling its warmth on my skin. I had a go at sound mapping  – focusing in on nature's beautiful soundscape; this activity is so good for the soul.
Day 12
I headed down to the Water of Leith again, and this time spotted a family of swans. Two adults and seven fluffy cygnets were all preening right next to the path. I love swans and cygnets, so I just enjoyed watching them for a while. I got some lovely photos and video clips, which I shared afterwards.
Day 13
On Saturdays I write a family wildlife crossword for my friends – so I did the usual puzzle and shared it with everyone to give their wildlife knowledge a workout.
Day 14
I did something I've not done since I was small – I made a nature table! It was great to have that sense of collecting my finds, and wanting to show them to other people (I've not grown up!). I had a poster from a previous year, so I used that to separate out the items and keep my carpet clean! Afterwards, I put all the items in a bag and took them back to where I had found them – everything has its place in nature.
Day 15
Another indoors day, so I did some bird watching from my windows. I made a note every time I saw a bird, and what they were doing.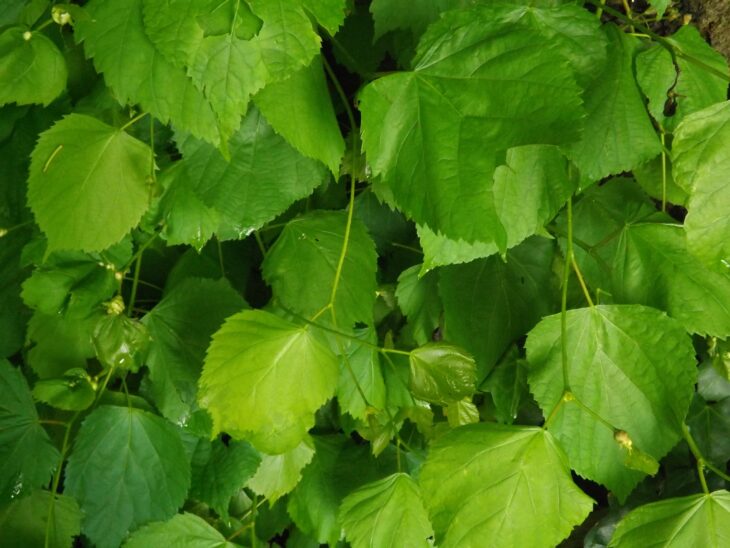 Day 16
It was a nice day, so I took my camera out with me and photographed nature's colours. I thought I was usually quite good at taking notice, but the amount of different photos I ended up with reminded me that I was not! Nature is so beautiful.
Day 17
This was a very busy day at work, but the sun was at least shining so I used an idea from one of the 30 Days Wild cards: take a photo of something blue. I took a photo of the blue sky, from my window.
Day 18
I was on my way to the shops, and realised that I could probably go and see the swans first (there's a little park nearby). I fought off a tired inner voice that said "just get the shopping and go home" and walked the 5 minutes to the park. Sure enough, the swans were waiting for me. I said hello (really, I said it out loud!) and watched them for a few minutes before returning to do my shopping. In other words: I made time for nature, and it made me feel happier.
Day 19
A beautiful day so I took some time off and went to Lauriston Castle. I took a long walk in the sun, and went through the Japanese garden. There's a little waterfall there which I watched as damselflies darted above the sparkling water. I took photos of the views, and then read a nature book while outside. I felt so relaxed after those few hours!
Day 20
As it was Big Wild Weekend I decided to take part in the virtual events, with my family via Zoom, for a bit of fun. We all made Baked Banana Delight and my family made a simple light moth trap to see what they could find.
Day 21
My work involves a lot of wildlife, and one thing I was working on was a video about bottlenose dolphins. So this was my wild thing for the day – enjoying making a film about an animal that I love.

Day 22
Back to the Water of Leith, but I took a different route, and watched some swifts as they flew along the river looking for food. Also searching for food was a lovely grey wagtail, which I managed to take a little video of.
Day 23
I edited the grey wagtail video and shared it with friends online.
Day 24
As a volunteer with WDC Shorewatch I was able to watch a webinar all about Risso's dolphins, it was really interesting!
Day 25
I found a route down to the coast, so after work I was able to take a walk by the sea for the first time in nearly four months! I sat in the sun and watched the waves, saw a group of male eider ducks bobbing along, and read my book.
Day 26
After all the sun, it was time for some rain. The heavens opened and I happily watched from inside, with the window open and a cup of tea. I particularly enjoyed the smell  – you know, that "just rained" smell – it's great!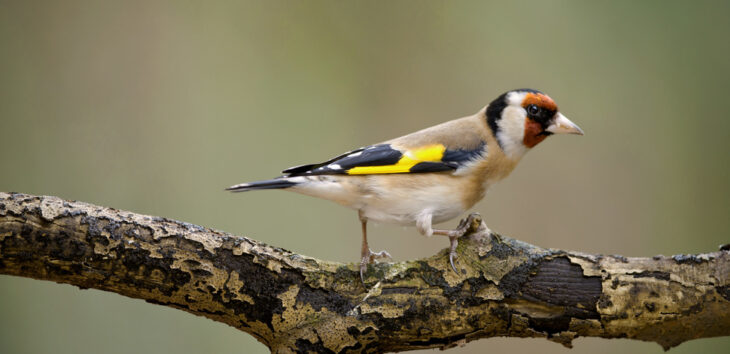 Day 27
I took an early evening walk and almost immediately outside my front door was a pied wagtail with two fledglings – they were adorable! Sadly they caught me off guard so I didn't have my camera ready. I also saw two goldfinches, and continued to notice the birds as I went along. Then I saw my first butterfly of 2020 – a lovely red admiral.
Day 28
I read a nature book after work – indoors this time with a cup of tea.
Day 29
I decided to Google some wild facts about a plant I have been seeing a lot of on my daily walk – pineapple weed. I like this plant as you can indeed smell pineapple if you crush the leaves. I enjoyed taking this time to learn about it a little more.
Day 30
I rounded off my challenge by heading to one of my top green spaces during the lockdown – Lauriston Castle, and this time I took my plain notebook and pencil and had a go at some wild sketching. They are in no way good enough to share, but it was great for focusing the mind and tuning into nature!
I had a great month – and as always I will continue to try to fit nature in to every day of my life. This challenge always gives my enthusiasm an extra boost, and it also reminds me that you can never have "completed" the challenge. There is always more nature to discover, and more happy moments to experience – you just have to make the time to let it happen.
Catherine Leatherland, People & Wildlife Officer
Help protect Scotland's wildlife
Our work to save Scotland's wildlife is made possible thanks to the generosity of our members and supporters.
Join today from just £3 a month to help protect the species you love.
---
Preface
As June comes to an end, I'm busy finishing off my 30 Days Wild  – the annual challenge set by the Trust to complete one random act of wildness for …