Moths are a beautiful and diverse group of invertebrates – but many of us don't often see them! A simple way to get to know your moths is to set up a light trap in the garden. Many species are drawn to the light, and this will give you a chance to get a closer look at their beautiful markings and practice your ID.
If you're lucky, they might even stay around long enough for you to photograph or hold!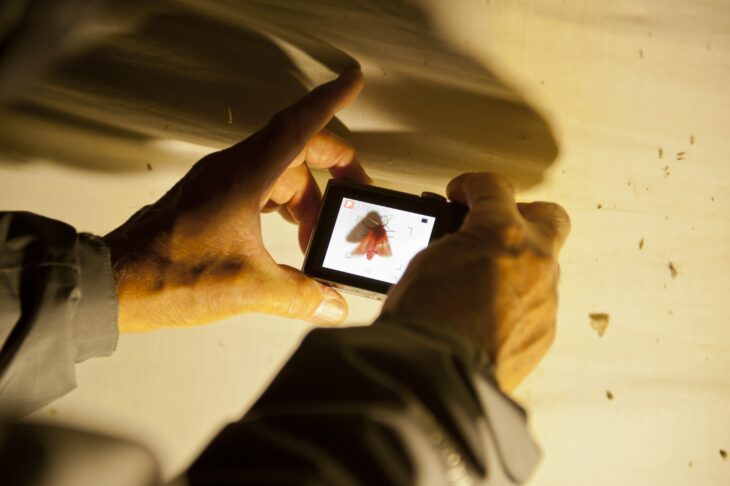 ---
What you will need:
A white sheet
A washing line or a tree with a long branch
Pegs
A bright light or torches
Moth ID book or phone app (optional)
Bug pots (optional)
---
How to make your moth light trap:
Peg your sheet onto a washing line, or hang it over a long tree branch.
Turn on your torches so that you can see, then turn off any nearby lights.
Shine your torches or bright light onto the sheet, then wait.
As moths start to gather, take a closer look!
If you have a bug pot, you could carefully put them into this and pass it around for others to see.
Have a camera at the ready, so you can try to take photos of the moths as they land.
If you have a moth identification book or an app on your phone, you could hone your ID skills from observations or any photos that you manage to take. Please make sure you let the moths fly away!
Share what moths you see using #DiscoverLearnPlay