Having a garden full of wildlife and successfully growing produce can sometimes feel like a game of two competing ideals – think greenfly, cabbage whites, slugs…and Peter Rabbit. After weeks of diligent planting, watering and weeding, we wake up in horror one day to find that our Swiss chard suddenly looks a lot more like Swiss cheese.
Such is the vegetable gardener's lot. In spite of this however, the recent lockdown seems to have spurred a renewed enthusiasm for making use of what space is available to us to grow things, and I can understand why. Our horizons have shrunk for the time being, and for those of us not on the frontline in hospitals, care homes or supermarkets, our immediate surroundings have taken on a whole new significance. We want to sustain ourselves and stay connected to the rhythms of life.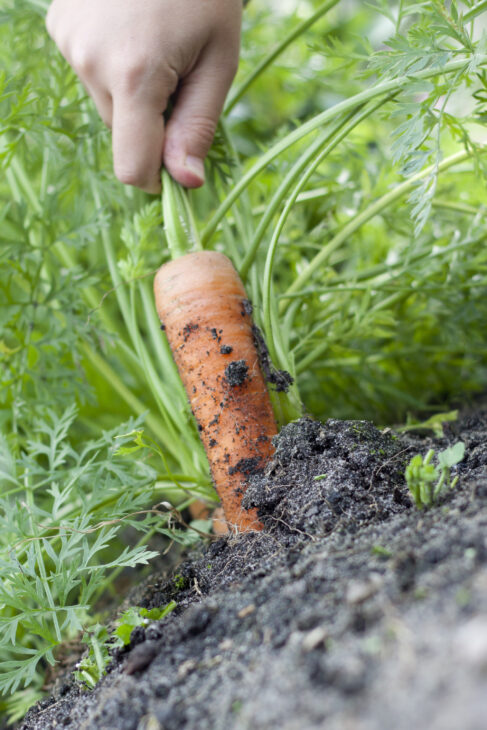 A couple of weeks ago I wrote about paying renewed attention to the wildlife already on your doorstep. But what about if you want to attract more; to feed others while feeding yourself?
Well here's the good news: for every 'pest' that wants to munch on your crop, there are dozens more species that can benefit from what you plant without damaging it. As with more general 'gardening for wildlife', a big part of this is knowing what kind of things to grow. Herbs are perfect for this. They taste great and bees, moths and butterflies love them too for their nectar. Flying around all day takes a massive amount of energy, and more flowers means more opportunities to refuel.
Even if you only have a little square of grass, a patio (like me), a balcony or a windowsill, you have room for something. Look to the mint family (Lamiaceae) for inspiration: thyme, lavender and sage are all good options with culinary uses. Wild marjoram (also known as oregano) is particularly good – it is the larval food plant of the mint moth (Pyrausta aurata) and its pink-purple flowers will supply bees and butterflies with a rich source of nectar from June to September. Meanwhile, the fresh and dried leaves are what lend a lot of Italian cooking its signature flavour. Try drying the leaves yourself and taste how much more aromatic it is than what you can pick up from the store.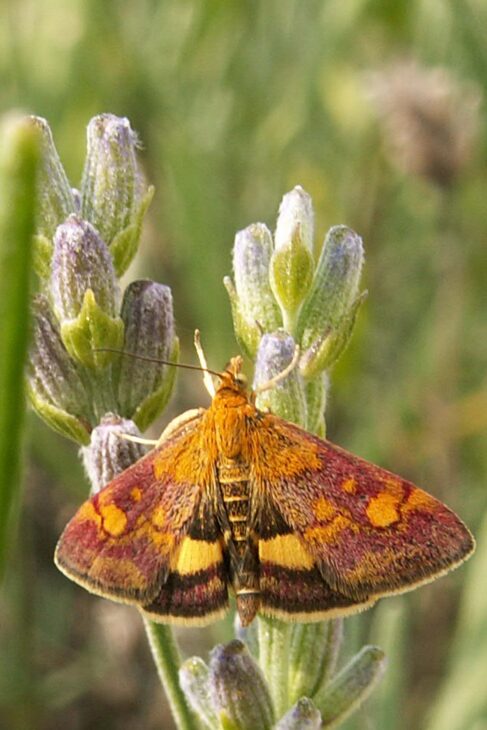 Some herbs have a bit of a reputation for taking over once they're established (looking at you, mint!), so if you're concerned about this, either keep them in large pots or try something more clumpy, like chives – its pom-pom-like purple flowers are a big draw for pollinators too.
So if the lockdown has inspired you to try your hand at growing your own food but you aren't sure where to start, why not give herbs a go? Your insect neighbours – and your taste buds – will thank you.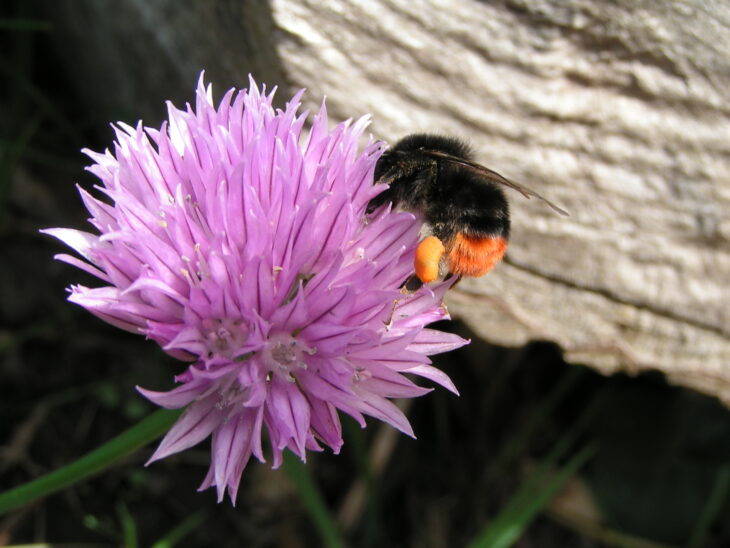 Patrick, Falls of Clyde Seasonal Ranger
Help protect Scotland's wildlife
Our work to save Scotland's wildlife is made possible thanks to the generosity of our members and supporters.
Join today from just £3 a month to help protect the species you love.
---
Preface
Having a garden full of wildlife and successfully growing produce can sometimes feel like a game of two competing ideals – think greenfly, cabbage whites, slugs…and Peter Rabbit. After weeks …