A New Resident Kingfisher
As you may already know, kingfisher sightings at Montrose Basin are more common outside of their breeding season. We can see them daily from the visitor centre from around August through to March, but once breeding season begins, they become much more elusive and stick to riverbanks to raise two or three broods of kingfisher chicks.
Now that breeding season is coming to a close, our kingfisher sightings are on the increase again. At the beginning of July, we were very excited to see an adult female using the usual fishing perches in front of the visitor centre. This was possibly the same individual that we had all last season – kingfishers are very territorial and tend to claim feeding areas.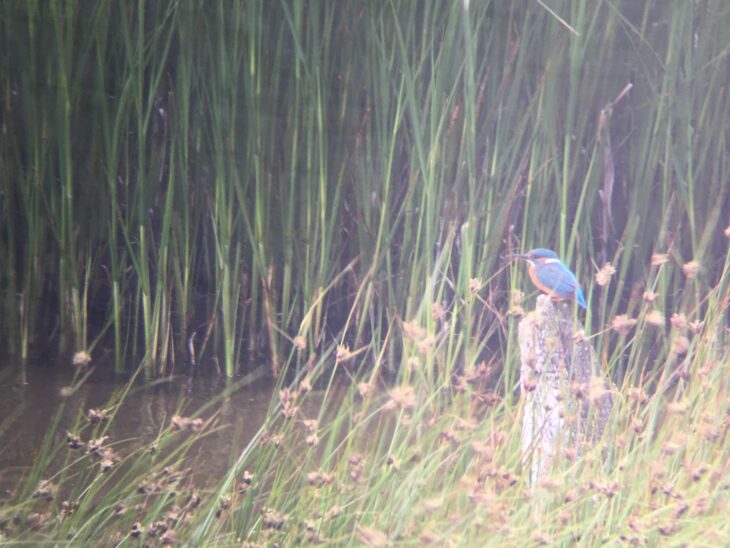 For the remainder of July, we only saw this adult female a few more times, but August has marked the beginning of daily kingfisher sightings again! And this time it isn't an adult female – it's a juvenile.
You can tell whether a kingfisher is male or female by the colour of its bill – males' bills are all black, while females' bills are red on the lower half. This red starts from the base of the bill and extends to the tip as the kingfisher gets older.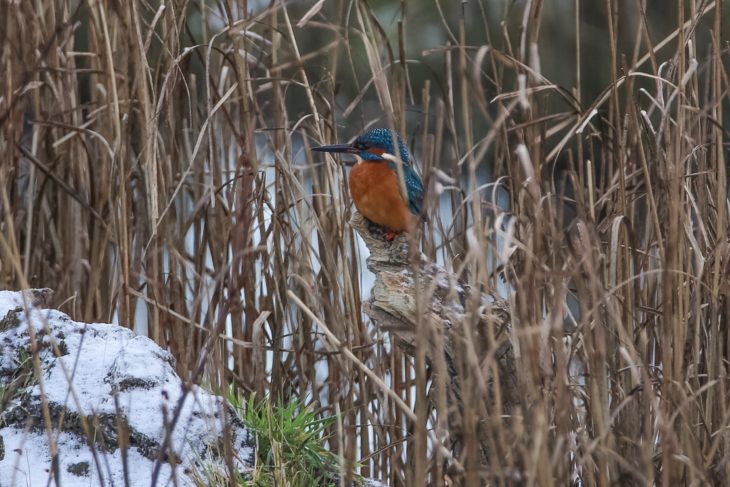 This week, we're delighted to say that we've been seeing this young kingfisher every day in front of the visitor centre. She's really gotten into a routine! The dreadful weather yesterday didn't even put her off as she made an appearance in the late afternoon.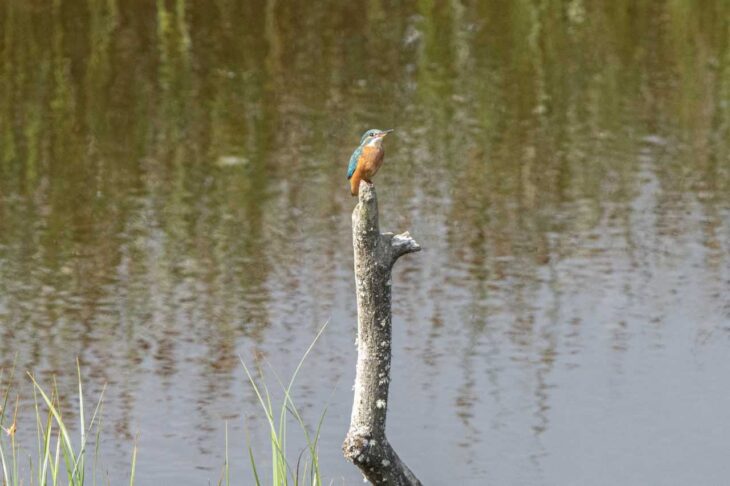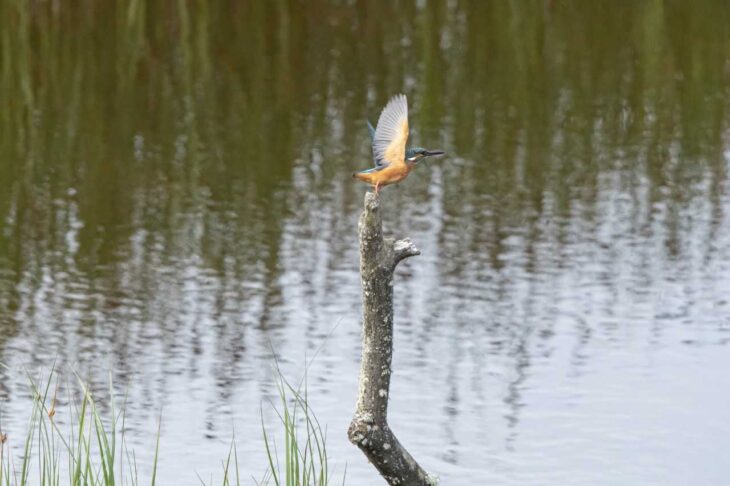 Just as we're writing this blog, the kingfisher is fishing from its favourite perch in front of the centre. It's been difficult to tear our eyes away from her!
We're open every day 10:30am-5pm, so make sure to pay us a visit if you want to see our new resident kingfisher settling in.
Joanna Peaker
Visitor Centre Assistant Manager
Help protect Scotland's wildlife
Our work to save Scotland's wildlife is made possible thanks to the generosity of our members and supporters.
Join today from just £3 a month to help protect the species you love.
---
Preface
As you may already know, kingfisher sightings at Montrose Basin are more common outside of their breeding season. We can see them daily from the visitor centre from around August …