The Waders Are Returning!
It's mid-July, Summer is in full-flow, and birdwatchers are already thinking "Wow, I can't wait for Autumn to arrive." What you'll see at Montrose Basin very much depends on the time of year – July is great for osprey spotting and watching terns and sand martins, and in July 2017 we were delighted to have regular sightings of a juvenile kingfisher returning to the visitor centre perches after breeding season. But this time of year can be very quiet otherwise.
A typical view of Montrose Basin at low tide is full of wading birds and ducks – the estuary mud makes for ideal feeding conditions, and you'll be able to see hundreds of birds whichever direction you look in. But in early Summer to mid-Summer, this suddenly isn't the case any more! Wading birds move to the highlands to breed, and a lot of our wintering ducks migrate further north. Redshank are a guaranteed sighting in Autumn and Winter, but you're lucky to see even one on the Basin once their breeding season arrives.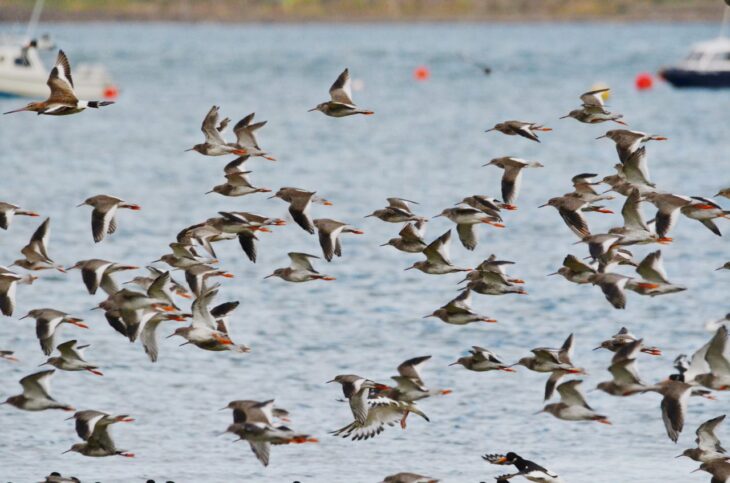 That's why we're so delighted that the waders are slowly but surely returning! A fortnight ago saw our first redshank for many months, and just this morning we counted over 200 just off the shoreline from the visitor centre, along with a single knot in its stunning breeding plumage. Lapwing are also making more regular appearances, black-tailed godwit have been sighted recently in their nice rusty red breeding plumage, and greenshank numbers are beginning to build up again at the Lurgies.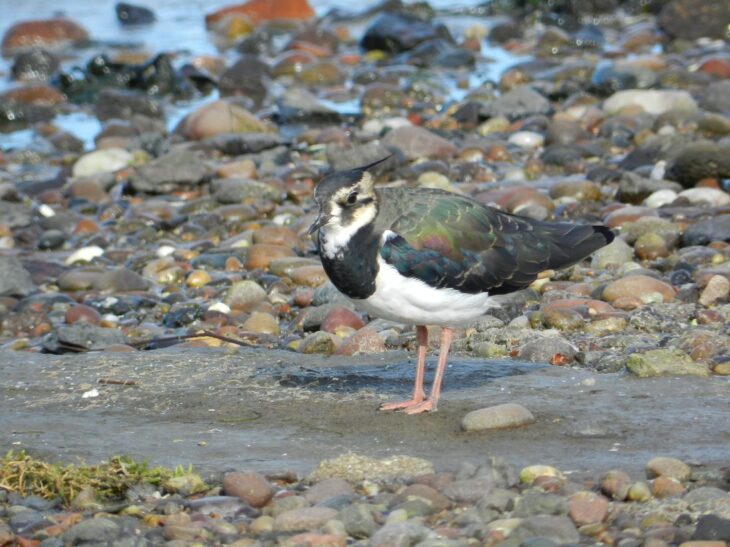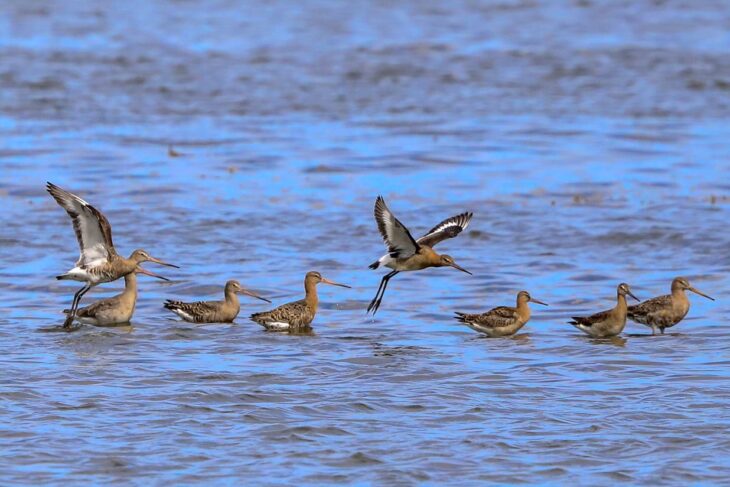 There is one more wading bird that has returned to Montrose Basin somewhat less predictably – a Spoonbill. Spoonbills have been a yearly Summer sighting these past three years, but it's still an exciting surprise whenever one turns up. It was first spotted at the beginning of July, but was still being seen well from the Lurgies during yesterday's monthly Wetland Bird Survey. And a Ruddy Shelduck has even been a regular sighting! It was last seen on Sunday 14th July too.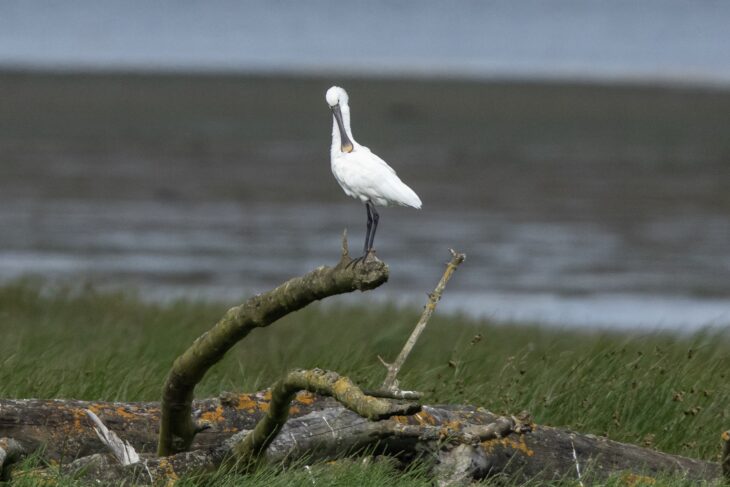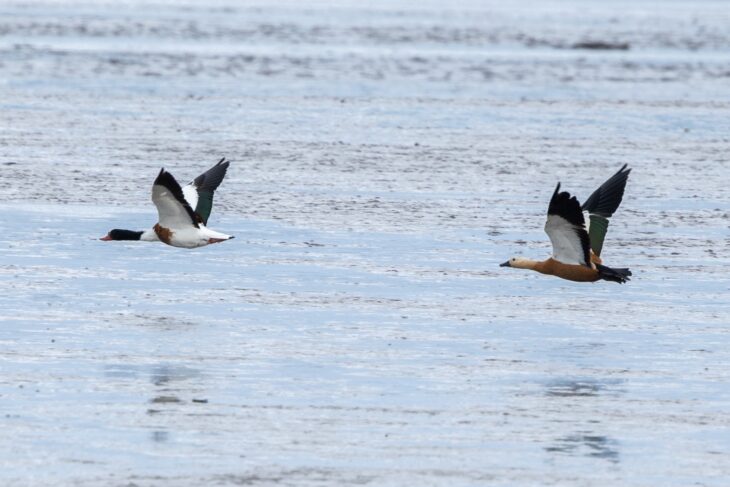 Have you been missing our waders too? Now is the time to come visit and welcome them back to the reserve! You may even get to see the famous Spoonbill while you're here.
Joanna Peaker
Visitor Centre Assistant Manager
Help protect Scotland's wildlife
Our work to save Scotland's wildlife is made possible thanks to the generosity of our members and supporters.
Join today from just £3 a month to help protect the species you love.
---
Preface
It's mid-July, Summer is in full-flow, and birdwatchers are already thinking "Wow, I can't wait for Autumn to arrive." What you'll see at Montrose Basin very much depends on the …