Time flies when you're having fun!
It's hard to believe that our eight week run of Osprey Watch is at an end!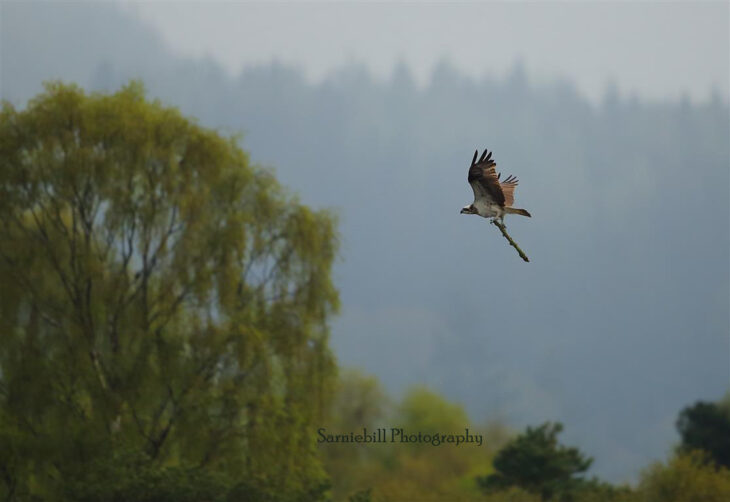 It's been quite a ride.
We've nervously waited for our breeding male LM12 to return until he beat the snows to land on the nest in a new record of the 15th March and breathed a sigh of relief to see LF15 safely complete her return journey on 23rd March.
We've laughed at the various comical habits of LM12 such as dropping sticks on LF15's head, his desire to courie in next to his mate and general demeanour in his best 'bib and tucker'.
We've been awed by LF15's no-nonsense approach to seeing off intruding osprey, dedicated incubating (well, apart from that infamous Saturday night) and spectacular talon washes in front of the hide.
And we've been saddened by the plucky third chick failing to make it in heart-breaking circumstances.
I have to admit that around week five I was worried that it was all about to go pear shaped, what with the drama of six intruding ospreys and LM12 going missing.
But, the pair proved their strength yet again and before I knew it we were watching the eggs hatch. LM12 is doing a fantastic job of providing for his family and even takes the time to feed his mate on the nest – now that's room service!

LM12 tenderly feeds LF15 on the nest while she incubates
The people behind our ospreys
Our Osprey Protection Programme is made possible thanks to the support of players of People's Postcode Lottery. This enables us to have a dedicated team of Species Protection Officers on site around the clock to monitor the nest for disturbance, observe and record osprey behaviour, and keep the public informed about the daily goings on at the nest through our social media streams.
It's been a pleasure working alongside the team and I've been grateful for their total commitment to the role, high quality blogging and terrible puns!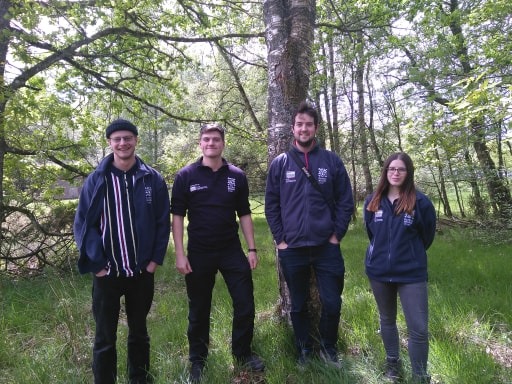 I'd also like to take this opportunity to say a massive thank you to the 40+ volunteers who gave up their time, (often getting up at 3am to drive more than 50 miles) to ensure that our osprey family were able to go about their daily lives free from human disturbance.
It truly is a huge team effort, with volunteers logging hundreds of hours of dedicated monitoring, often in very cold and dark conditions. I think you'll agree though, seeing this view is what it's all about.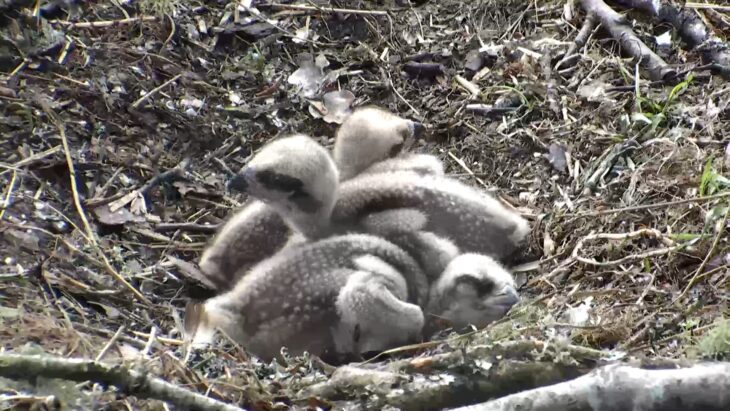 Now that the critical phase of incubation and hatching has passed, our Osprey Protection Team has been stood down. However, our osprey family will still be monitored continually by our cameras, and observed by a number of incredible local volunteers who serve as knowledgeable 'guides in the hides'.
You can keep up to date with developments on the nest via our webcam and the Visitor Centre staff will be sure to share with you any significant developments from the nest, including news about fledging.
But for now, it's goodbye from Johnny, Andy, Nick and Jane.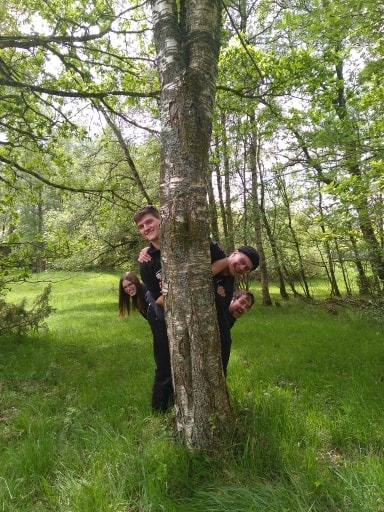 Everyone at Loch of the Lowes, and the Scottish Wildlife Trust, wishes them well with their onward journeys.
Sara 'Raz' Rasmussen
Perthshire Ranger
Help protect Scotland's wildlife
Our work to save Scotland's wildlife is made possible thanks to the generosity of our members and supporters.
Join today from just £3 a month to help protect the species you love.
---
Preface
It's hard to believe that our eight week run of Osprey Watch is at an end! It's been quite a ride. We've nervously waited for our breeding male LM12 to …