We've had a very eventful 24 hours here at Loch of the Lowes!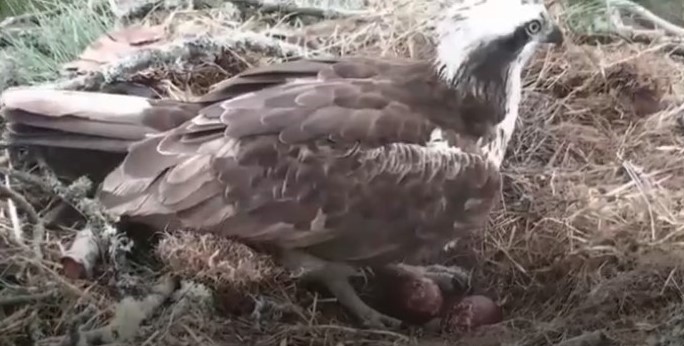 After a little bit of drama on the osprey nest on the night of the 6th of April, (see our previous blog), our breeding female LF15 laid her second egg yesterday afternoon.
She began to show signs of laying at 17.20, first appearing to be quite restless on the nest. This was followed by about 10 minutes of contractions then at 17.34 she stood up to reveal her second egg; a mottled deep, dark, reddish, brown, very similar in colour to her egg.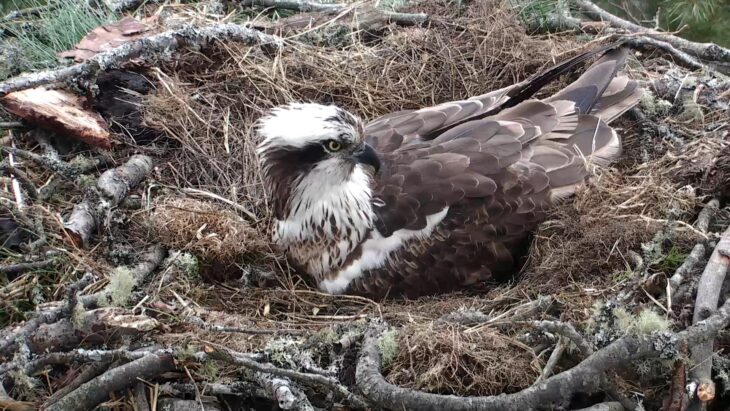 She quickly settled down to incubate and recover. We managed to get a good view of the eggs a little while later as she stood up to adjust their position. This behaviour is important to ensure that the eggs are evenly incubated for the embryos to develop.
LM12 delivered a rainbow trout at 19.20 but the female, perhaps tired from laying, (or last night's antics) was not interested in feeding and instead remained on the nest.
The rest of the evening was peaceful, much to our relief after the events of the evening before. LF15 slept soundly, even with the noise of the large raft of black headed gulls calling on the Loch and tawny owls hooting among the trees.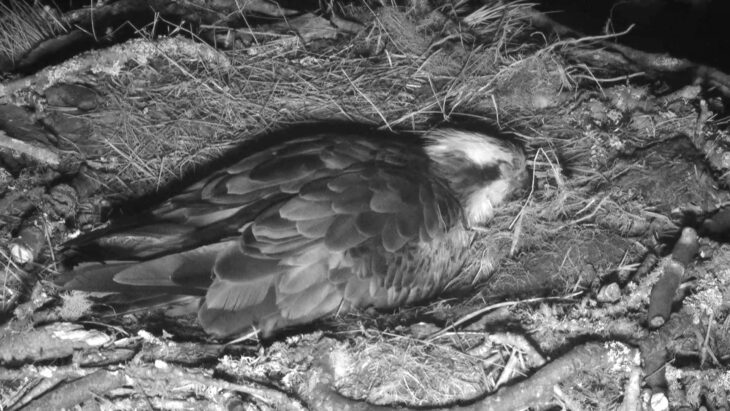 Jane Hamilton & Colin Lewis
Species Protection Officer & Osprey Watch Volunteer
Help protect Scotland's wildlife
Our work to save Scotland's wildlife is made possible thanks to the generosity of our members and supporters.
Join today from just £3 a month to help protect the species you love.
---
Preface
We've had a very eventful 24 hours here at Loch of the Lowes! After a little bit of drama on the osprey nest on the night of the 6th of …