The Flying Flock lands at Keltneyburn
You might have caught Laura MacGregor our conservation shepherdess speaking on the BBC Radio Scotland's Out of Doors programme at the weekend (Listen from around 1hr 15min 30s).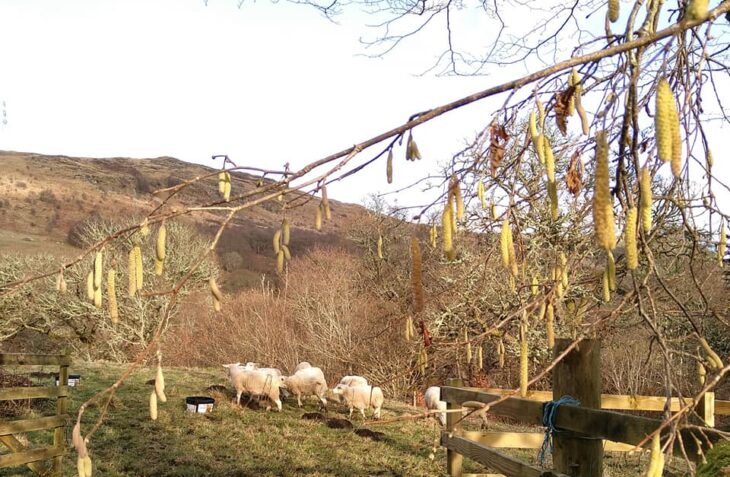 Several weeks ago 15 'chevease' ewes arrived at our Keltneyburn Reserve near Aberfeldy to act as nature's lawnmower.  The sheep are used throughout the Trust's reserves to help with various conservation management jobs.  In the case of the reserve at Keltneyburn they are undertaking the vital role of grazing the wildflower meadow.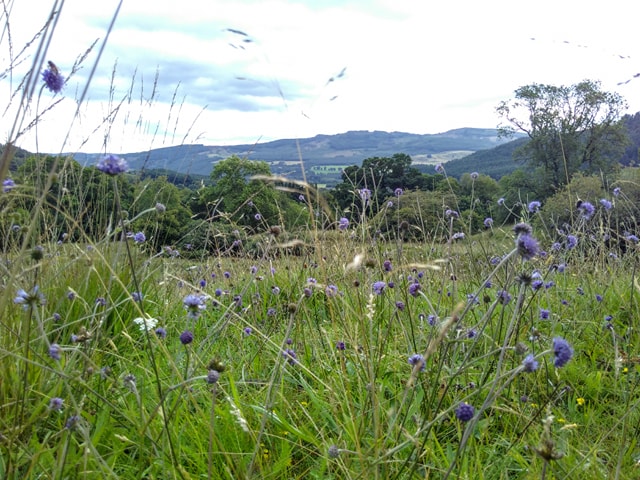 It may seem a bit odd for anyone unfamiliar with meadow management as to why we graze livestock on the reserve.  Will the sheep not damage the meadow or eat the wildflowers?  In fact the opposite is true.  Wildflower meadows require to be cut at least once a year in order to maintain the low levels of soil nutrients which wildflowers require to thrive.
Traditionally meadows are cut, raked and the material removed in order to reduce the nutrient content and prevent other more competitive species of grasses and plants taking control.  By removing the cut material vegetation cannot rot down, therefore decreasing the suitability of the soil for plants such as nettle, creeping thistle and ragwort.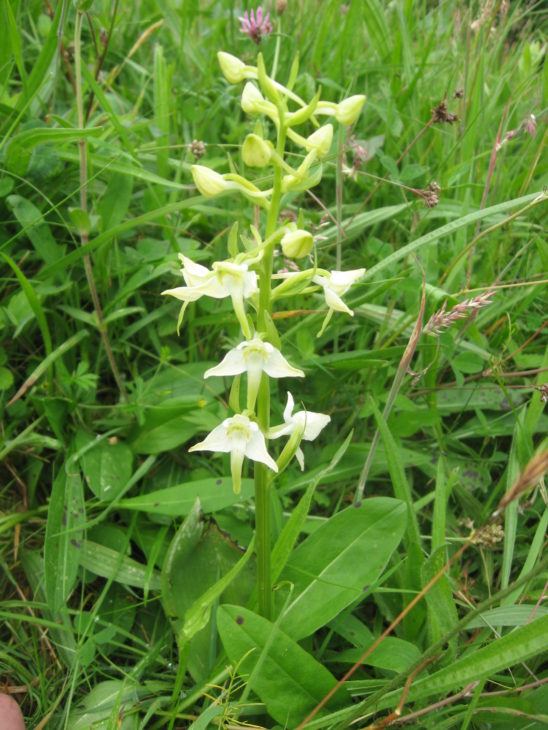 The reserve is first grazed by cattle at the end of the growing season to help open up the ground for wildflower seed dispersal and then later by lighter footed sheep, who graze the vegetation to levels which prevent more vigorous plants from shading out the more delicate wildflowers.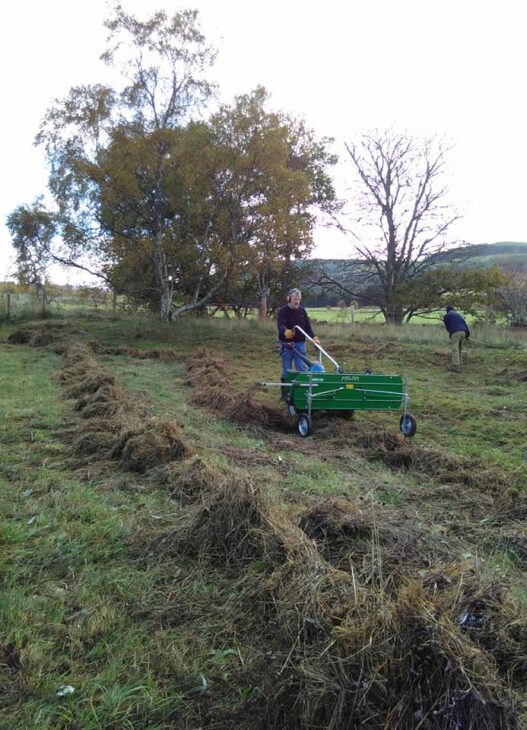 The flock do a fantastic job of mowing where our machinery cannot access and save the labour intensive job of raking off the cut material. Shortly before spring gets into full swing the flock will be moved onto pastures new.
We are excited to see what effect the sheep will have on the reserve's wildflowers this year, especially given that the unusual weather of last summer which seemed to contribute to orchids growing in less than their usual abundance.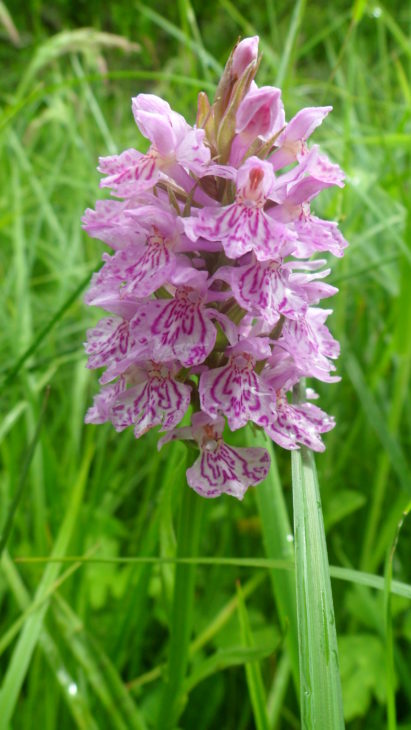 If you would like to learn more about the wildflowers, orchids, butterflies and bees of Keltneyburn, come along to our public event on 22nd June.  Booking details here.
You can also follow the ongoing adventures of the Flying Flock on their designated Facebook page here.
S.Rasmussen
Perthshire Ranger
Help protect Scotland's wildlife
Our work to save Scotland's wildlife is made possible thanks to the generosity of our members and supporters.
Join today from just £3 a month to help protect the species you love.
---
Preface
You might have caught Laura MacGregor our conservation shepherdess speaking on the BBC Radio Scotland's Out of Doors programme at the weekend (Listen from around 1hr 15min 30s). Several weeks ago 15 …