Wild Wednesdays in Ayrshire
Hello, I'm Christine, I've been regularly volunteering in Ayrshire as part of Scottish Wildlife Trust's Wednesday Weekday Volunteer group for a year and a half now.
I've been involved in all sorts of practical conservation tasks including maintaining footpaths, planting trees, tree tube maintenance, repairing fences, removing invasive species, and loads more.
The aim is to keep our reserves looking great so that the wildlife within can thrive, and for visitors to enjoy spending time at them.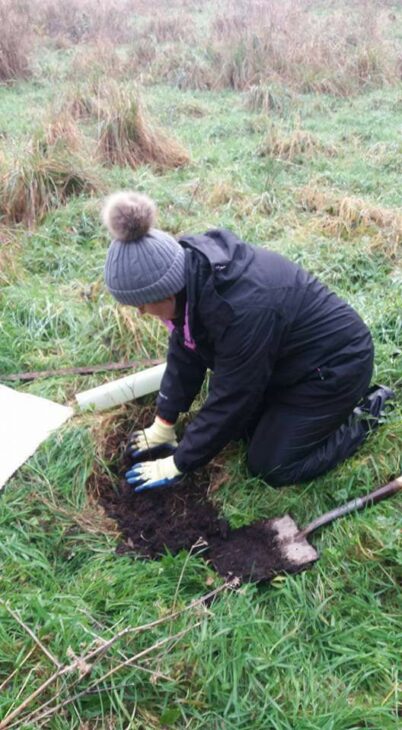 When the opportunity arose to do an internship, it was something I couldn't possibly turn down!
I've always had a passion for nature and being outdoors, so to get a chance to learn more, gain new skills and experience while making an important contribution to protecting wildlife and our environment, it was a no-brainer to accept.
I'm currently working alongside Harry, the Trust's Community Engagement Officer in Ayrshire, as part of a six-month internship. The project which I'm working on is 'Connecting Communities to Nature', which is supported by the National Lottery Heritage Fund.
This has involved developing and delivering a program of events/activities aimed at trying to get people engaged with nature conservation in and around our wildlife reserves and local green spaces.
The groups of people we are particularly trying to involve are the 'hard to reach' groups i.e. young people, long term unemployed, have mental health issues, suffer from isolation, GP referrals, etc.
I'm really enjoying being out and about meeting members of the community and learning more about the local area. I have particularly enjoyed working with various groups such as Kibble Support School, a local authority Walk and Talk Group, and a local Men's Shed.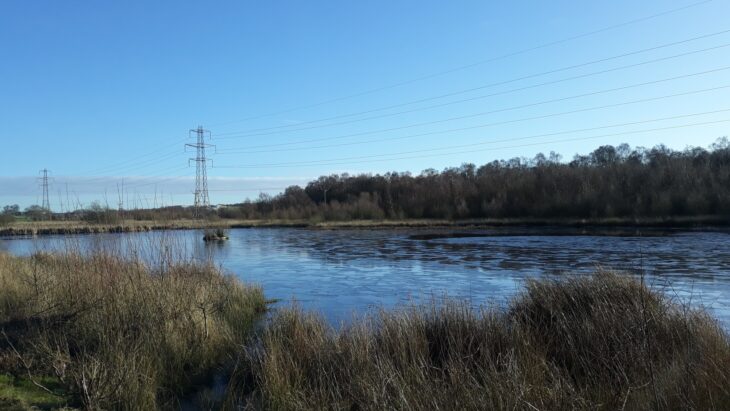 I've attended various meetings and events such as the Green Health Partnership Network event, and even been fortunate enough to attend a community awards and lunch, where we were delighted to receive donation of £400 which will be used for more conservation work here in Ayrshire.
Before I became involved with Scottish Wildlife Trust, I presumed I'd be mostly working outdoors.
However, lots of my time is spent discussing and preparing for upcoming events – from posting event details on social media, organising materials and preparing tools to assisting at the actual events themselves.
I'm very happy to have been involved with the most recent Kerelaw Burn Clean Up Project in Stevenston. It's been very rewarding seeing the difference this has made to the burn and the surrounding woodland area and has been great to see members of the community coming together, putting in efforts to tidy up the local environment.
There are lots of things I love about this line of work – no two days are the same, every day is a school day, lots of my time is spent outdoors. Above all, I get to enjoy what I love most – appreciating nature!
Christine McGovern
Volunteer Intern, Ayrshire
Find out more about opportunities to volunteer with the Scottish Wildlife Trust
Help protect Scotland's wildlife
Our work to save Scotland's wildlife is made possible thanks to the generosity of our members and supporters.
Join today from just £3 a month to help protect the species you love.
---
Preface
Hello, I'm Christine, I've been regularly volunteering in Ayrshire as part of Scottish Wildlife Trust's Wednesday Weekday Volunteer group for a year and a half now. I've been involved in …