It might sometimes feel like the wildlife around you doesn't want to be seen… and to an extent this is true! However with a little patience it's easy to start spotting the many creatures that surround us.
Each week at Falls of Clyde I patrol the reserve, which involves chatting to visitors, picking up litter and making sure the area is safe for everyone to enjoy. While I am multitasking these responsibilities, I am also on the lookout for any plants, trees, insects and animals that catch my eye. We keep a record of anything unusual that we spot and those species' we've not seen for a while – this allows us to get a general sense of the reserves biodiversity each year.
Sometimes as I'm on my march through the woods it seems like I haven't spotted a thing… but that's when I remember to stop for a quiet moment, often that's all you need for the wildlife to come to you! This week I stood enjoying a view of the river in autumns colours… only to be joined moments later by a Coal Tit (Periparus ater) in the branches next to me.
During the winter months woodland birds such as Coal Tits create mixed species flocks which roam in a noisy flutter in search of food. So now is a fantastic time to take a moment- it's likely that if you spot one bird the rest will be close behind.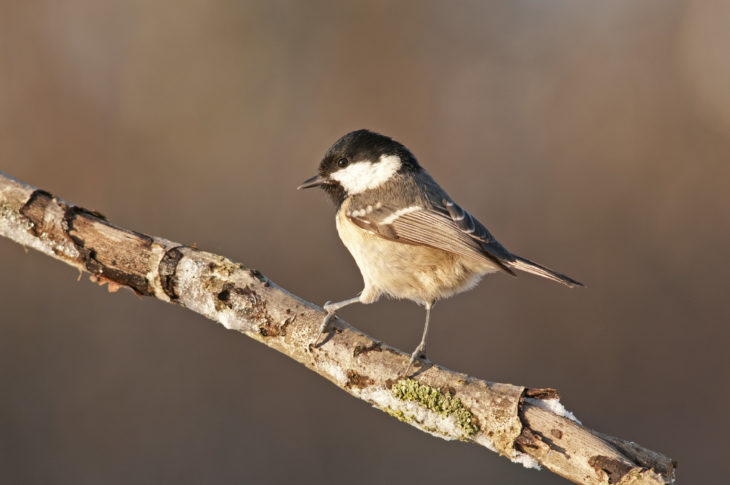 Birds and mammals tend to avoid unusual noises (anything more than lightly moving leaves) and fast movement, so if you slow your pace and tread lightly you're likely to see a range of wildlife. The Blue Route on the reserve is a brilliant place to spot woodland birds, deer and even badgers so why not follow this path and let us know what you can see?
Jenny Mann, Falls of Clyde Assistant Ranger
Help support our vital work and join us today!
Help protect Scotland's wildlife
Our work to save Scotland's wildlife is made possible thanks to the generosity of our members and supporters.
Join today from just £3 a month to help protect the species you love.
---
Preface
It might sometimes feel like the wildlife around you doesn't want to be seen… and to an extent this is true! However with a little patience it's easy to start …