Grand Tours of Scotland's Lochs visits Knapdale Forest
This summer a team from Tern TV visited Knapdale Forest to learn about the Scottish Beaver Trial and our ongoing work with RZSS to reinforce the population of beavers that was introduced to the area between 2009 and 2014.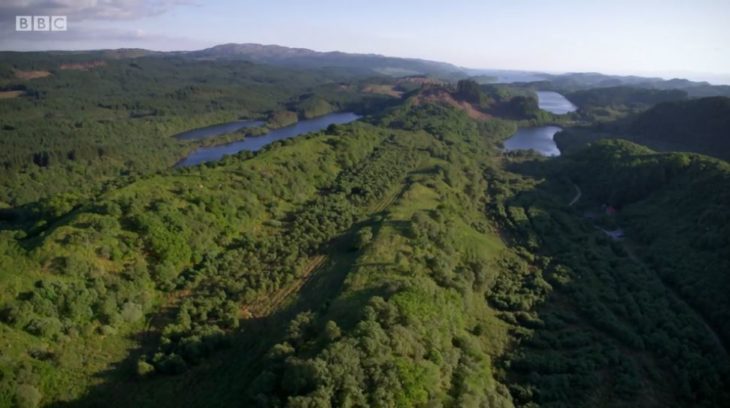 Presenter Paul Murton joined Ben Harrower from RZSS and Gill Dowse from the Scottish Wildlife Trust for a  survey of the Lily Loch, one of several bodies of water in Knapdale where beavers have made their presence known.
For project staff who have been living and breathing beavers for some time, building up a detailed picture of the ecology and family trees of the Knapdale beavers, some of the questions were a firm jolt back to the basics.
They included perennials such as – 'do beavers eat fish?' (in short no, for a longer answer please click here), and 'how big is a beaver?' (about the size of a tubby spaniel).
These questions are a reminder that although beavers have now been in Scotland for a decade, they are still new territory for many people.
Aerial images provide a fresh sense of scale
It is easy to detect the impact of beavers on the landscape in Knapdale. Intricate wooden dams have extended the lochs to create new wetlands including large areas of standing deadwood. Canals, gnawed trees and branches, lodges and dams are scattered through the forest.
However, it is hard to get a real sense of scale of the difference that beavers have made until you take to the air. Some fantastic drone footage was recorded for the programme which shows this change. The autumnal-looking trees in the below picture are in fact conifers which have become water-logged.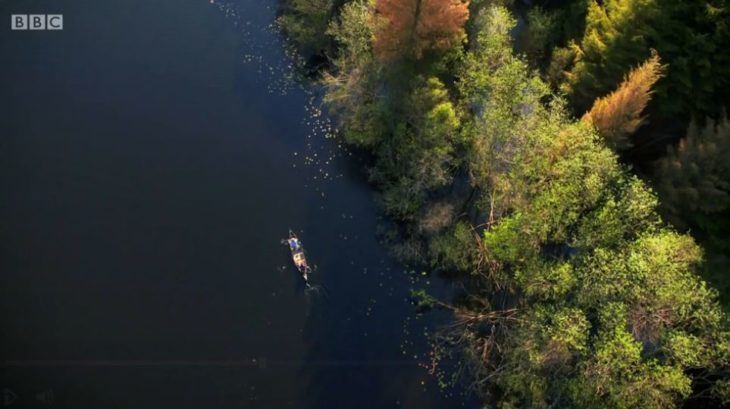 Paul also helped us to review some footage taken from trail cameras set up around the loch, including an exciting glimpse of a lactating beaver – positive proof that these animals are continuing to breed in mid-Argyll.
Our work in Knapdale Forest is aimed at creating a diverse population of beavers so that they can continue to occupy the area, and make their presence felt for decades to come.
Watch Grand Tours of Scotland's Lochs on iPlayer (until Monday 15 October)
Help protect Scotland's wildlife
Our work to save Scotland's wildlife is made possible thanks to the generosity of our members and supporters.
Join today from just £3 a month to help protect the species you love.
---
Preface
This summer a team from Tern TV visited Knapdale Forest to learn about the Scottish Beaver Trial and our ongoing work with RZSS to reinforce the population of beavers that …