Why do we have ponies in the meadow?
You may have noticed that we have two very beautiful white ponies in the meadow at the Falls of Clyde. You may have also thought why on earth have they got ponies eating the meadow in summer! Well I shall explain all.
Long before farming our meadows were grazed by herbivores that would stop the woodland expanding and maintain the area allowing insects, birds and small mammals to thrive. As farming has increased and industrialised our meadows have steadily disappeared. Since 1930 we have lost 98% of our meadows throughout the UK, so improving the ones we have left is a high priority.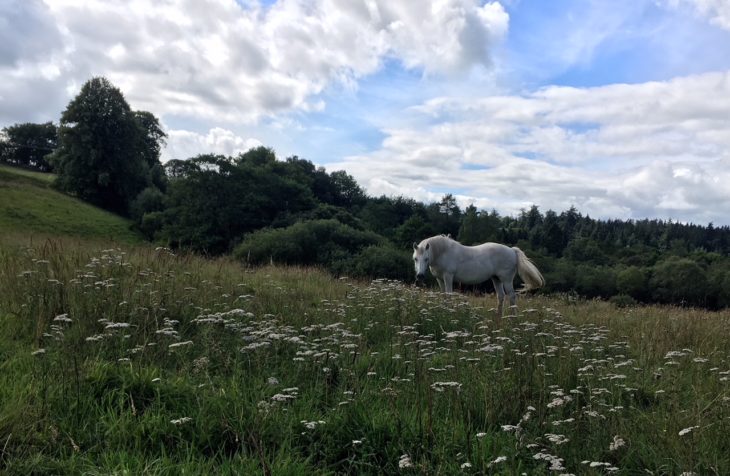 Our meadow which is behind the hall of mirrors, has a lot of tough grasses in it especially at the top of the slope as well as slightly boggier bits at the bottom. These grasses grow fast and can outcompete many wildflowers for both space and light. That is where the ponies come in!
To get more wildflowers to grow we need to remove the large thick clumps of grass without removing the flowers. Ponies have forward facing teeth that graze very close to the ground removing most of a plant. They prefer grazing sweet and tufted grasses and also eat sedges and rushes in late summer. Helpfully they tend to avoid the flowers unlike many other grazers. By selecting different plants to eat the ponies create a kind of mosaic across the habitat which many insects need to survive.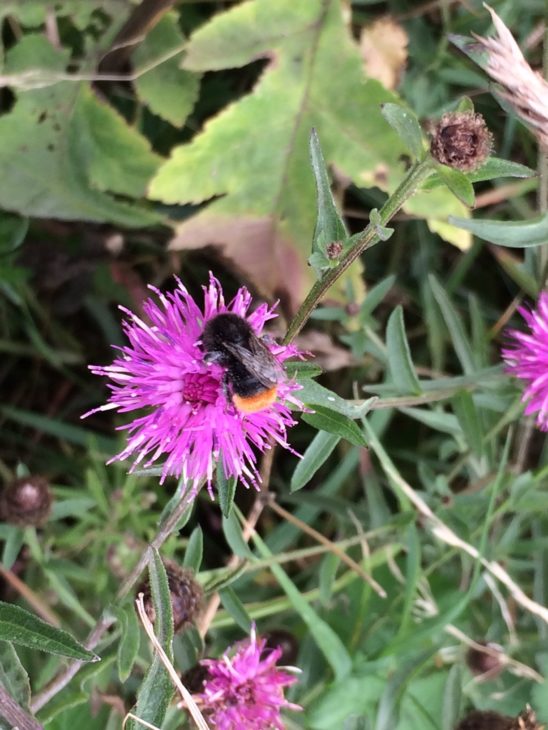 As the ponies trample their way around the meadow they leave bits of exposed bare earth behind them. This just happens to be the perfect landing spot for a little seed to enable it to grow.
We aren't the only reserve that used grazing to maintain and restore meadows. The trust has its own 'flying flock' of Hebridean and Shetland sheep that are moved around different reserves. As well as lots of collaborations with local farmers and some of their cattle and sheep.
Cait McCauley, Falls of Clyde Assistant Ranger Intern
Help support our vital work and join us today!
Help protect Scotland's wildlife
Our work to save Scotland's wildlife is made possible thanks to the generosity of our members and supporters.
Join today from just £3 a month to help protect the species you love.
---
Preface
You may have noticed that we have two very beautiful white ponies in the meadow at the Falls of Clyde. You may have also thought why on earth have they …