New Bat Roost at Upper Nethan Gorge
If you have ever walked your dog through the Upper Nethan Gorge reserve you have probably noticed a rather dilapidated old brick building next to the path. It may not look like much to the untrained eye but it is actually a bat house!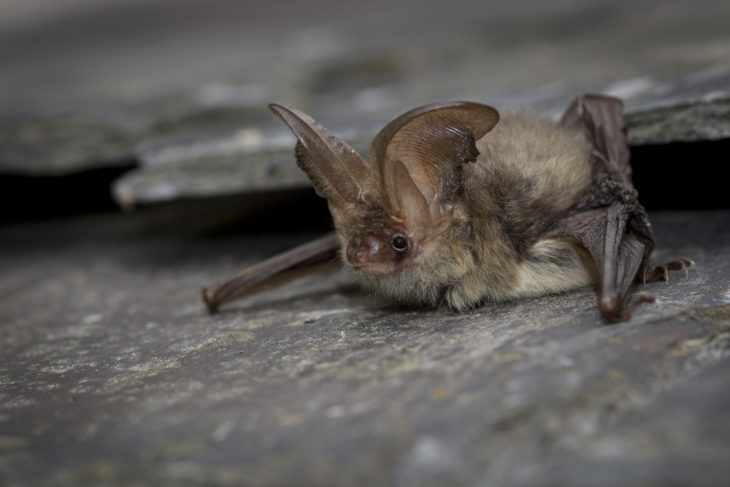 There had previously been some work done to transform this old railway maintenance hut into the first bat house however this was now in need of some repair. So we took a load of bat boxes, tools, a big bit of wooden board and a sheet of metal up to sort it out. We had plenty of hands with a small group of us from Falls of Clyde as well as Chris and his team of volunteers.
We created a divide in the hut with a large wooden board, to keep one half at a slightly more constant temperature. This should allow the bats to roost here longer although it may not be warm enough for a cold winter even now. Putting up the board was trickier than it may sound as the bottom of the board was a meter off the floor. We also put up 14 new bat boxes up to provide the bats with a little more shelter and encourage them to roost. These almost look like bird boxes apart from they don't have a hole at the front. Instead they have an open bottom to allow the bats to fly straight up.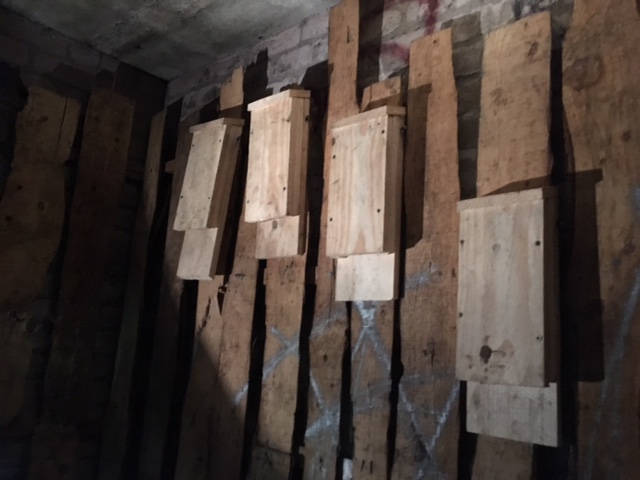 We blocked up the door with the big metal sheet which makes the hut look slightly like a prison cell in my opinion but I'm assured the bats won't mind. The hole in the front is just large enough to shine a torch in a peep through to see if there are any piles of poo left by bats in the future.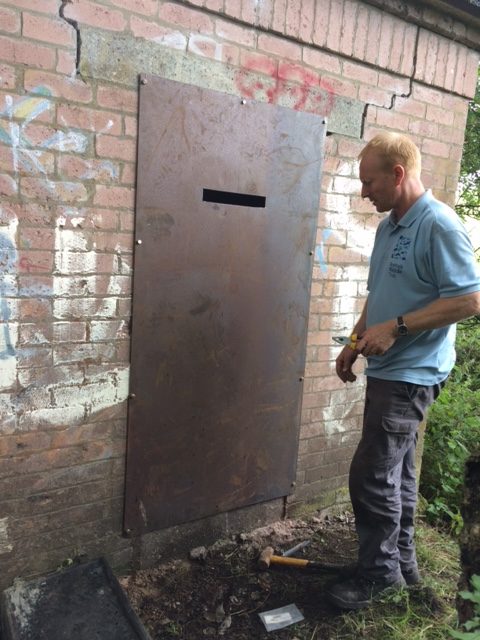 Keep an eye out if you are passing that way and hopefully it will have some small residents very soon!
Cait McCauley, Falls of Clyde Assistant Ranger Intern
Help support our vital work and join us today!
Help protect Scotland's wildlife
Our work to save Scotland's wildlife is made possible thanks to the generosity of our members and supporters.
Join today from just £3 a month to help protect the species you love.
---
Preface
If you have ever walked your dog through the Upper Nethan Gorge reserve you have probably noticed a rather dilapidated old brick building next to the path. It may not …