Our Sand Martin Wall at Montrose
It's a real treat to come into the Montrose Basin Visitor Centre and see the Sand Martin Wall. Every visitor who comes in asks about it! Whether they want to know what the wall is for, why the holes are numbered or just what the birds are doing flying into the hole at full speed; the wall is always being pointed out and is a great topic of conversation at our windows.
Our Sand Martin Wall was built in 2002 and this year is home to at least 55 adult Sand Martins and their first fledglings. The wall is split into 4 sections with each hole numbered. This allows us to identify which section of the wall and which holes are most commonly used and if there is any pattern to this annually. The Sand Martins arrive at the Basin in March/April, hunting insects and preparing their tunnel to become a nest for their young. They stay for the whole summer and around September they migrate back to the Sahara, Africa where they spend the winter.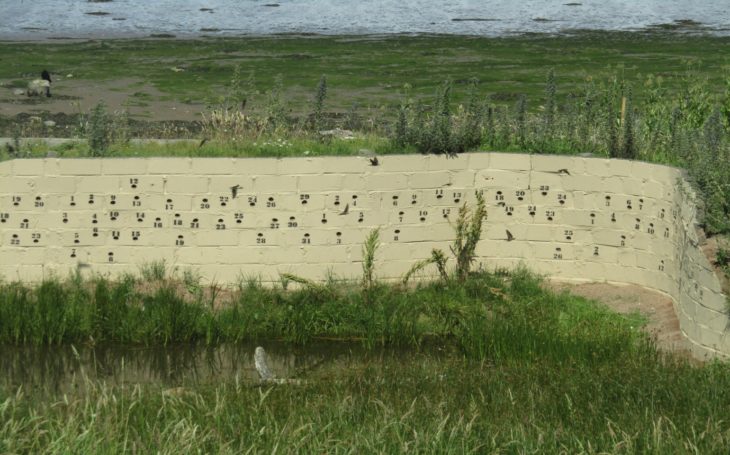 These birds are the smallest of the Swallow and Martin families and are also the weakest in flight, however when they fly straight into the correct hole in the wall at full speed they certainly don't seem it!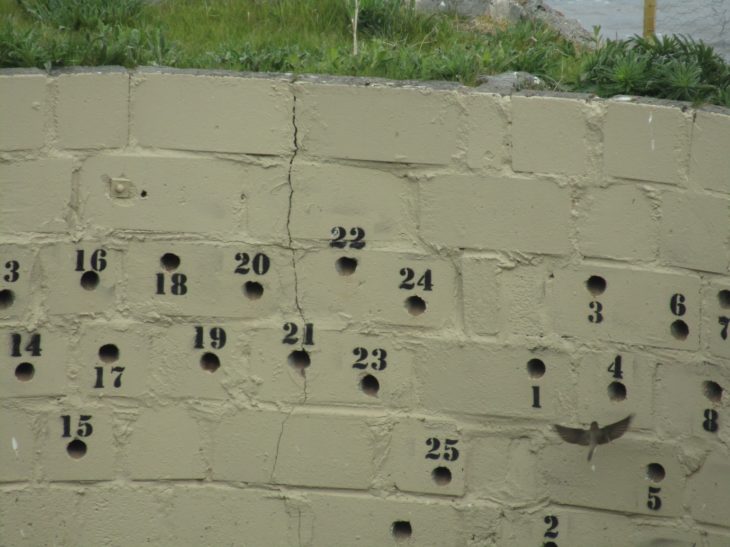 The Martins and Swallows can be difficult to identify from afar, with many assuming the wall is the home of Swallows. But, there are some key features to help spot a Sand martin within the vast variety of birds that make the Basin their home. The Sand Martin is completely brown on top and has a white underside with a breast band. The underwing and underside of tail are also brown and the Sand Martin has no tail spots. A Swallow has more of a blue colouring on top and can be identified from the deep red colour on the adult's throat. The House Martin is more black on top and also has characteristic white feathered legs.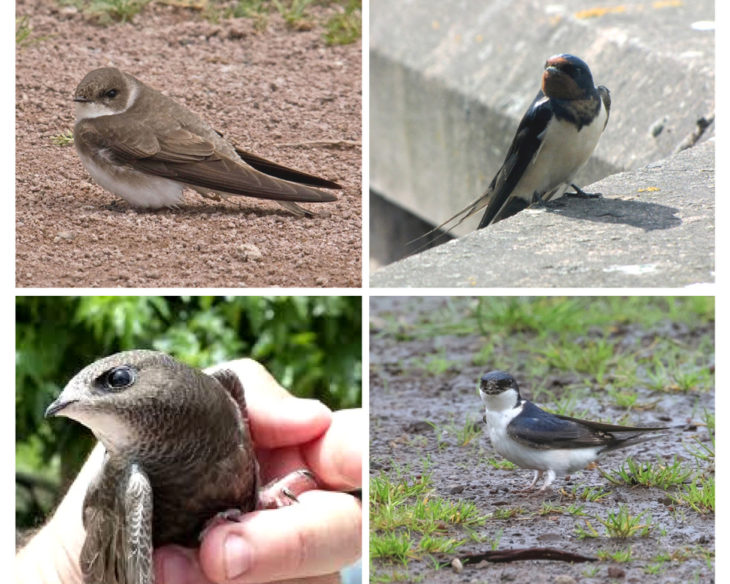 Just now, during Sand Martin Counts, we are seeing tiny heads and beaks popping out of their numbered holes as the chicks have begun hatching and fledging. They wait patiently whilst their parents twist and turn at an exhausting pace to bring them back food and then go out again and again. Of course, the story of the happy Sand Martin families is not always so happy. Just as the chicks are getting ready to fledge, a heron can be seen lurking around the pond waiting on the young to jump out and get an easy meal. This year, we even saw a heron poke its beak into the wall and pull out an adult Sand Martin for its tea! Sand martins can have 4-5 broods each summer so hopefully there will be more successes than casualties at the Sand Martin Wall. We are still counting the Sand Martins daily so why not come along and see how many you can spot.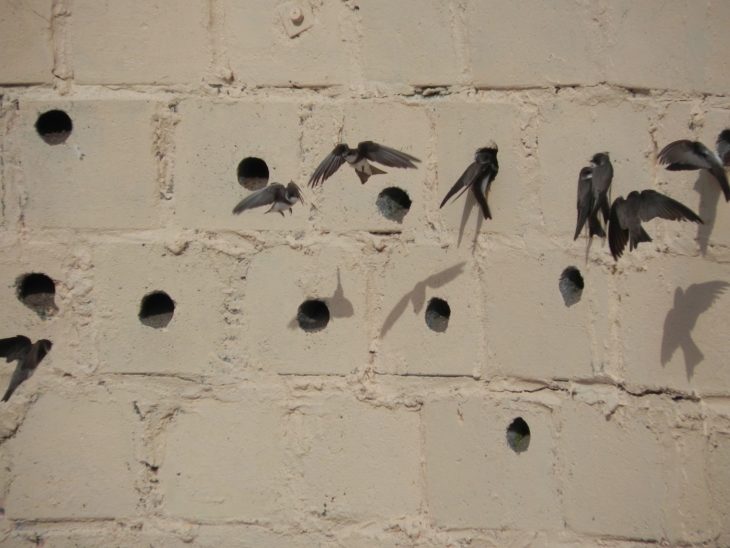 Lucy Smith
Visitor Centre Intern
Help protect Scotland's wildlife
Our work to save Scotland's wildlife is made possible thanks to the generosity of our members and supporters.
Join today from just £3 a month to help protect the species you love.
---
Preface
It's a real treat to come into the Montrose Basin Visitor Centre and see the Sand Martin Wall. Every visitor who comes in asks about it! Whether they want to …