Learning about Tree bumblebees and Cuckoo bees
There has been a huge recorded decline in bumblebee populations across the UK. The Bumblebee Conservation Trust was set up to help educate people about bumblebees and their plight.
I went on their beginners ID course this week. As beginners we looked at the six most common bumblebees found in Scotland, the white tailed bumblebee, buff tailed bumblebee, red tailed bumblebee, common carder bee, garden bumblebee and early bumblebee.
However this is not the case across the whole of the UK. In some areas they now have seven most common bumblebees. In 2001 a little bumblebee hopped the channel and began to colonize Britain. This Tree bumblebee Bombus hypnorum as it's name suggests likes to live in trees. It is quite happy building its nest in bird boxes as well as holes in trees. In Britain there is no other bumble bee that lives in trees, all other species live underground, so there is no competition with other species.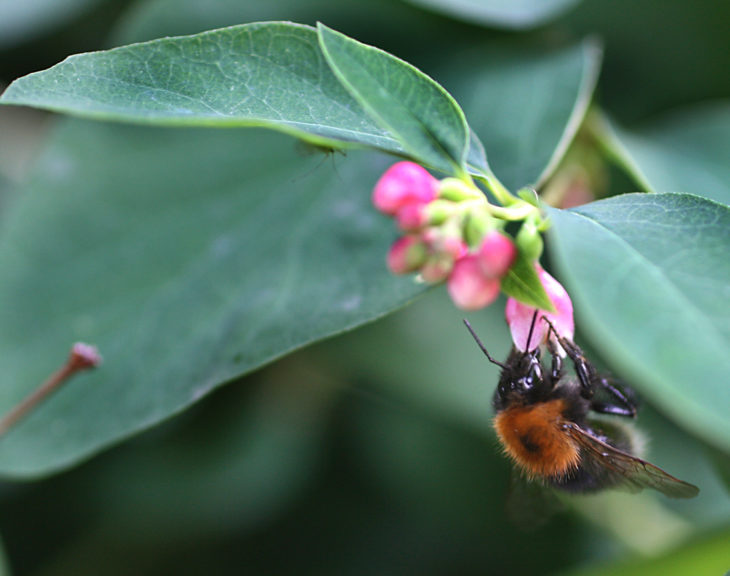 Since it's arrival the tree bumblebee has been spreading further north and can now been spotted quite frequently in southern Scotland. We even have them on the Falls of Clyde! They have a gingery (buff) coloured thorax, a black abdomen and a white tail. They are very distinctive so keep an eye out for any near you.
Why are they spreading north? We all know its colder the further north you travel so why are these bumblebees moving north? Bumblebees unlike honey bees don't need to wait until it's warm outside to be able to forage. They can heat themselves up by shivering! They uncouple their wing muscles so that their wings won't move and shiver until their thorax is warm enough to fly. Their big fluffy looking hairs on their body also help keep all this hard earned heat in to keep them warm while foraging.
I had never heard of a cuckoo bumblebee before. These are usually spotted lazing around on a flower not really doing very much. The reason why is a bit more sinister than you think. These are sometimes called parasites because what it is really doing is watching other bumblebees working hard gathering pollen and returning to their nests. The cuckoo will then follow the others to their nest and kill the queen. It will then take over and control the other bumblebees with pheromones, living the easy life while all the pollen it could wish for is brought to it.
Cait McCauley, Falls of Clyde Assistant Ranger Intern
Help support our vital work and join us today!
Help protect Scotland's wildlife
Our work to save Scotland's wildlife is made possible thanks to the generosity of our members and supporters.
Join today from just £3 a month to help protect the species you love.
---
Preface
There has been a huge recorded decline in bumblebee populations across the UK. The Bumblebee Conservation Trust was set up to help educate people about bumblebees and their plight. I …