House sparrow vs tree sparrow
The UK is home to two species of sparrow: the tree sparrow and the house sparrow. Once very common birds, both species have suffered significant declines in recent decades and as such, both appear on the UK Red List of Birds of Conservation Concern.
Tree sparrows have suffered a staggering 93% decline since 1970, with house sparrows not fairing much better, having seen a more than 70% decline in the same time. Reassuringly, recent Breeding Bird Survey data also suggests that numbers of both species may have stabilised or even begun to increase slightly in recent years.
These small finch-like birds have the unfortunate tendency of often being grouped in the "little brown bird" category, but whilst they may not be adorned with the brightest of colours, there are several easy ways to distinguish them. Let's look at how you tell the difference between a house sparrow vs tree sparrow.
---
How to tell the difference between a house sparrow and a tree sparrow
The simplest way to tell the difference between house sparrows and tree sparrows is to look at their crown! Tree sparrows have a solid chestnut-brown head and nape, whilst house sparrows (males at least) have a light grey crown. Read on for a few other distinguishing features between the species.
---
Tree sparrow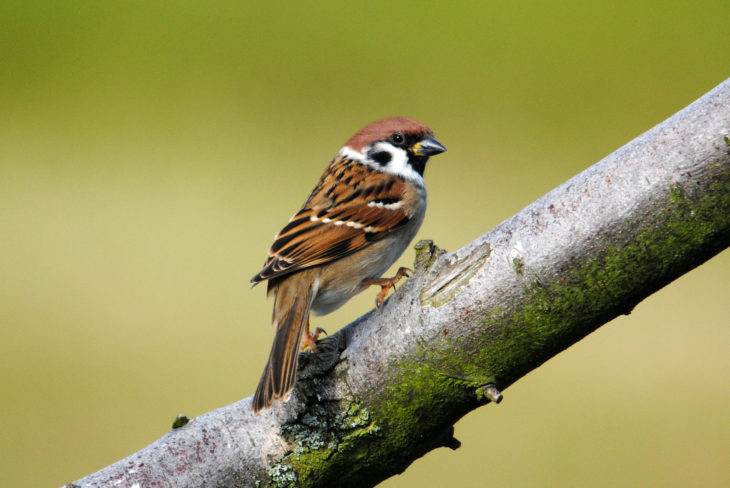 Measuring around 14cm from head to tail, tree sparrows are normally seen around hedgerows, farmland and woodland edges.
Males and females look the same and mate for life. Pairs will often nest in holes in trees and produce two to three broods of up to seven eggs each year.
Tree sparrows feed on seeds, cereals and insects.
The estimated breeding population in the UK is 200,000 pairs.
---
House sparrow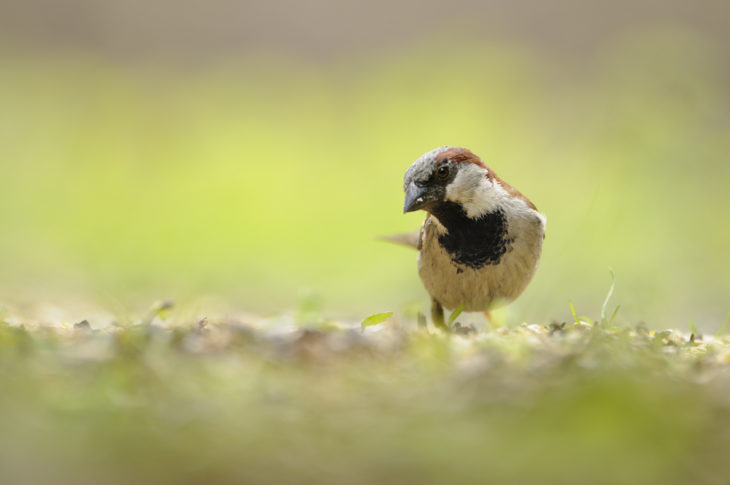 House sparrows are slightly larger than tree sparrows, measuring up to 15cm from head to tail.
Males and females have quite different plumage. Males have a light grey crown, black around their eyes and a black patch covering their throat and upper chest. Females have a buff-coloured crown and lack the black around their eyes and throats.
They are more opportunist eaters than tree sparrows, feeding on seeds but also on scraps from bins and picnic benches which is why they are more common in urban areas.
The estimated breeding population in the UK is 5,300,000 pairs
---
Whilst these birds are rarer than they used to be, they can still be seen throughout the year across many parts of Scotland. So next time you're out and about and see a little brown bird, why not stop a second and see if you can tell what it is!
For a good chance of seeing both sparrow species, head to our Montrose Basin Visitor Centre.
Help protect Scotland's wildlife
Our work to save Scotland's wildlife is made possible thanks to the generosity of our members and supporters.
Join today from just £3 a month to help protect the species you love.
---
Preface
The UK is home to two species of sparrow: the tree sparrow and the house sparrow. Once very common birds, both species have suffered significant declines in recent decades and …