Recent highlights from the Falls of Clyde
In the last few weeks it feels like the reserve has really come to life and every day that I am out on the reserve I am always finding something new such as a newly opened wild flower, an interesting caterpillar or a fantastic looking beetle.
All of the early spring wildflowers such as Lesser Celandine, Wood Anemone and Golden Saxifrage have long disappeared to be replaced by plants such as Bugle, Pignut, Wood Cranes Bill and Red Campion. Our wildflower trail has been getting lots of nice comments from visitors and it is a great way to learn how to identify wildflowers across the seasons. It is really lovely being able to walk along the boardwalk and see the vast array of colour now. I have also spotted some Common Spotted Orchids near the power station. These beauties are identifiable from their spotted leaves.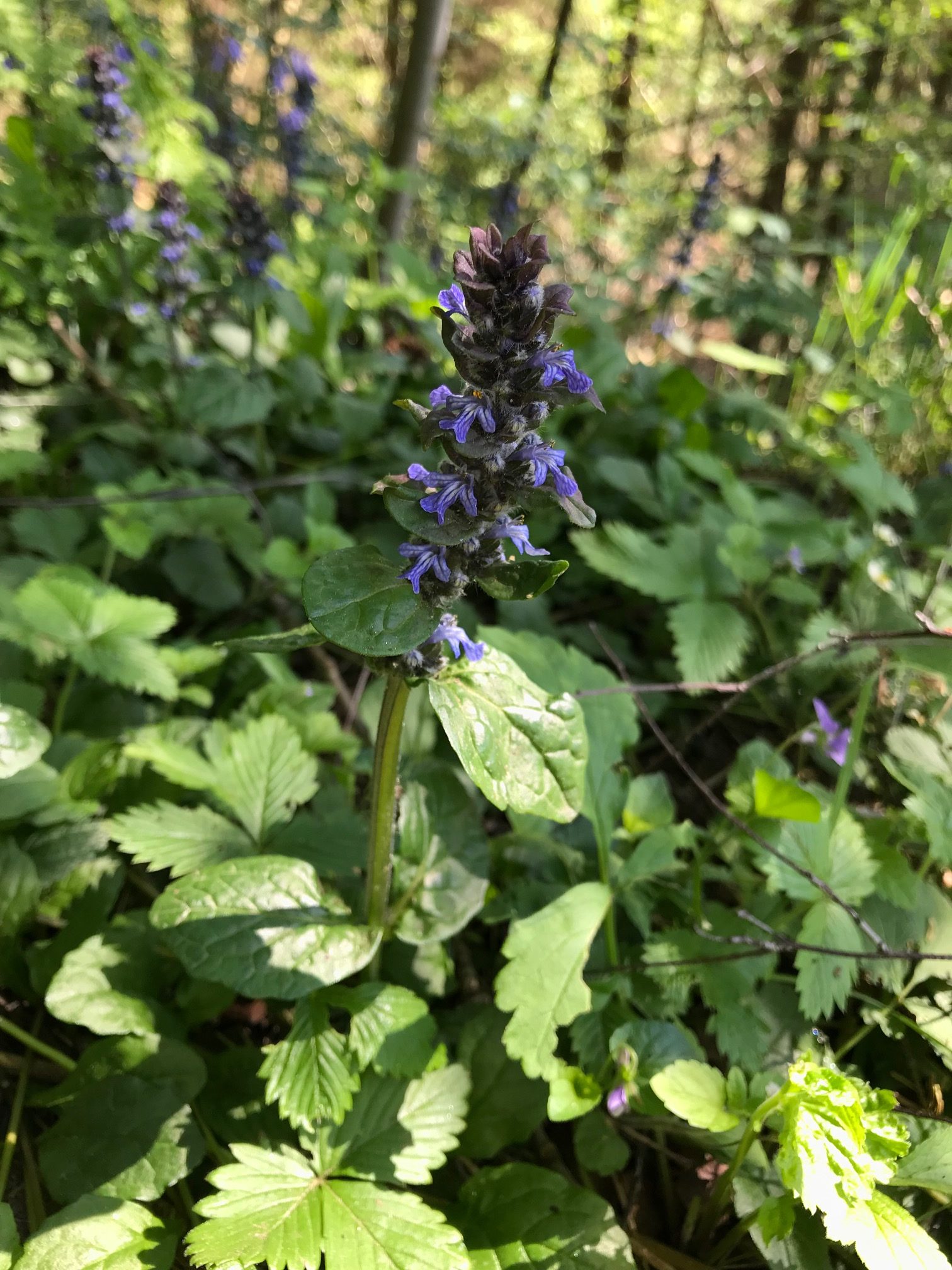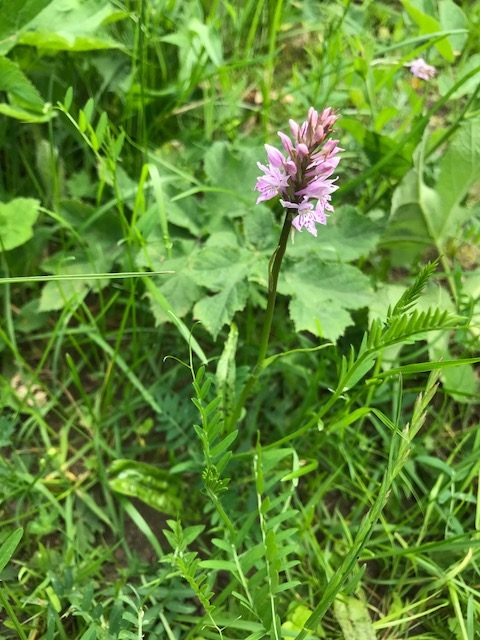 Lots of our nesting birds have either fledged or are close to fledging now too. We eagerly await some sightings of juvenile Dipper out on the river as we gear up for the start of Dipper Watch at the end of June. A highlight for me was discovering a Nuthatch nest up near Bonnington Linn recently. This is a bird we have heard occasionally but they aren't here in high numbers. To get a view of an adult taking food back to its nest and seeing a juvenile poke its head out of the nest hole was quite special. Other birds that you might see out and about now could include Song Thrush, Great Spotted Woodpecker, Swallow, Goosander, Heron, Grey Wagtail, Willow Warbler, Chiffchaff and Blackcap. All have been seen or heard recently and there are always plenty of Tits and Finches about.
The reserve is also a really great place to see invertebrates. The last month has been dominated by Orange Tip and Green veined White butterflies. There are always lots of Bumblebees and Hoverflies to see too. On the 24th May we saw the first Damselfly of the year and the following day there were masses of Large Reds and Common Blues especially near our pond close to the meadow. Our first Dragonfly made an appearance in the same location on the 7th June although I was unable to identify it as it was just too fast. I would always encourage anyone visiting to look down as well as up. There are some really beautiful invertebrates to be seen on the leaves, flowers and on the paths. We have been carrying out regular moth trapping on the reserve too and we have had some really great sightings. I have always wanted to see a Hawk Moth, these are some of the biggest moths you will see in the UK and we had an amazing six Poplar Hawk moths in our trap this week.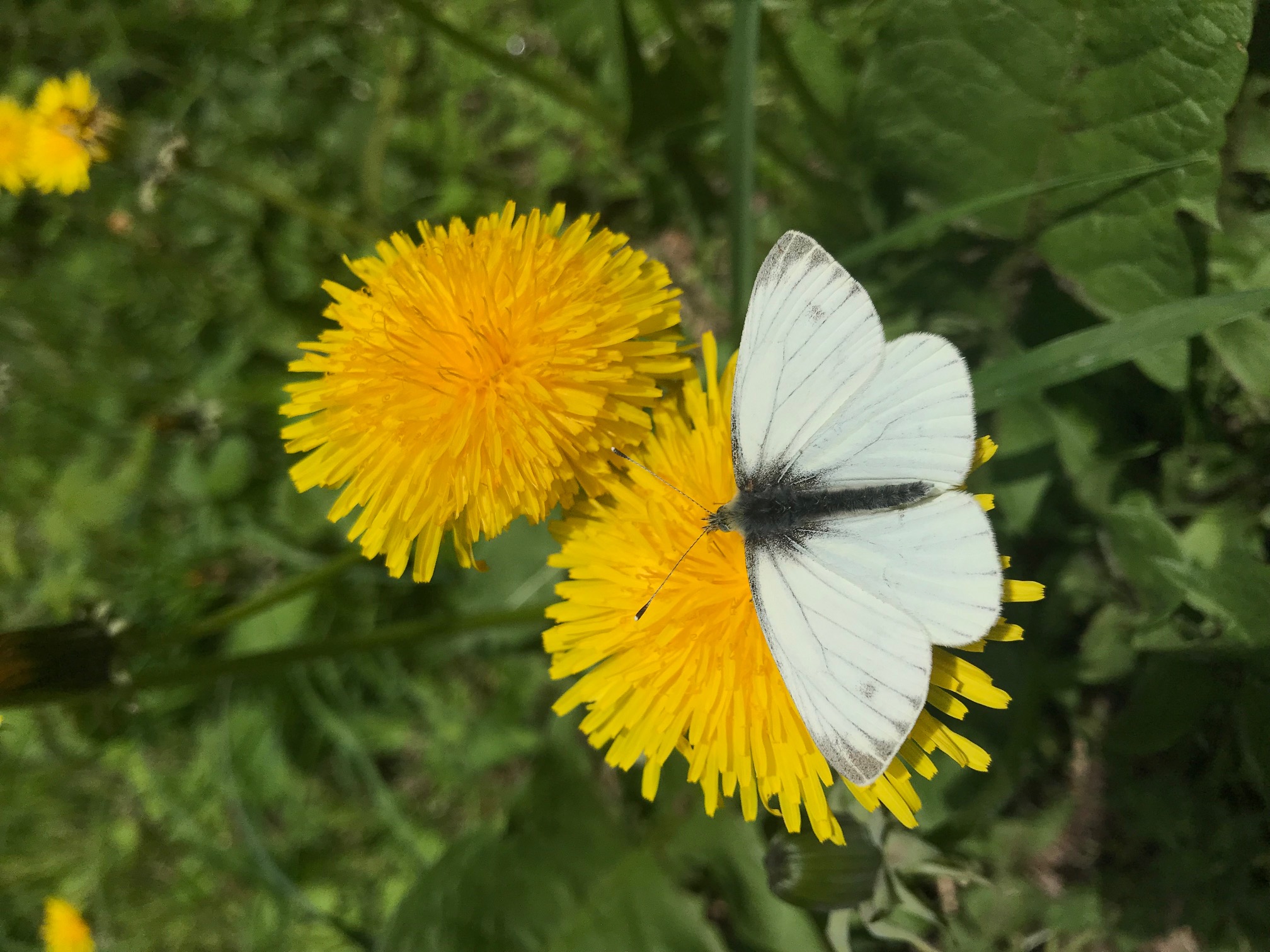 The reserve is great no matter what time of day you decide to visit. If you fancy a stroll one evening then you may even be lucky enough to see a Badger. Our reserve is perfect for Badgers as there is an abundance of food and good terrain and soil for their setts. Our guided badger walks are still taking place and will run until the start of September. Check out the events page for more details.
Darran Dixon, Falls of Clyde Assistant Ranger
Help support our vital work and join us today!
Help protect Scotland's wildlife
Our work to save Scotland's wildlife is made possible thanks to the generosity of our members and supporters.
Join today from just £3 a month to help protect the species you love.
---
Preface
In the last few weeks it feels like the reserve has really come to life and every day that I am out on the reserve I am always finding something …