A brief introduction to learning bird song
Learning bird song at this time of year can be incredibly daunting. Birds don't just have a song, they also have alarm calls and contact calls. The males (and some females) are singing to mark their territory and attract a mate. The key is to take a methodical approach and to spend as much time as you can watching the birds sing. In your garden, when birds come to your feeder, you won't have that many birds singing as their territories are elsewhere. Going for a walk in your local woods or park is a great idea and if you go regularly you will become familiar with the birds as they will often sing in the same place.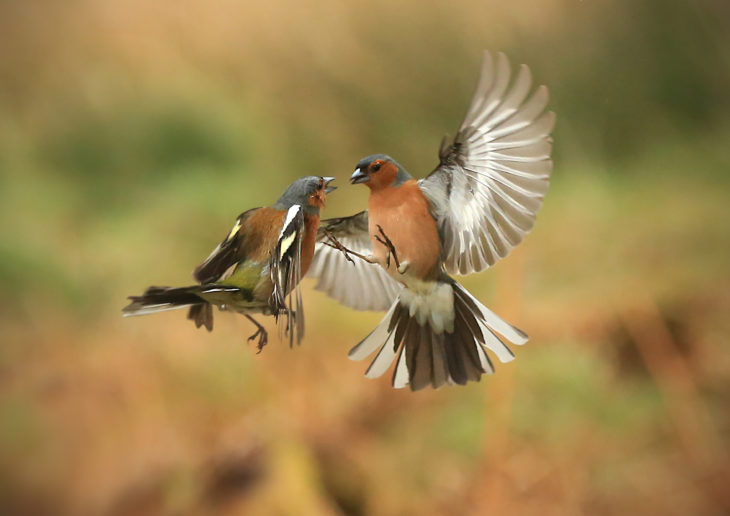 To get you started I wanted to talk through some of the simpler songs to identify. Once you get these under your belt, you can then start focussing on the more difficult birds. There is a great website for learning bird song called xeno-canto. It is free to use and people from all over the world have uploaded bird songs onto the site. You can search by species and country and I find it an invaluable resource.
The chaffinch is a widespread bird and has a very distinctive and repetitive song. I like to think it sounds like a cricket bowler, running along at a pace and then a little descending warble at the end (when the bowler bowls the ball). Their contact call also sounds like a series of "pink, pink" calls. The great tit, can be a bit annoying at times because it often goes 'off script'. But its song generally sounds like it is saying the simple phrase "teacher, teacher". And finally, the wren – it is one of the loudest and smallest songbirds in Britain. Its song is a fast, very loud, stereotyped blast of several phrases thrown together and always with a trill in the middle.
Laura Preston, Falls of Clyde Ranger
Help support our vital work and join us today!
Help protect Scotland's wildlife
Our work to save Scotland's wildlife is made possible thanks to the generosity of our members and supporters.
Join today from just £3 a month to help protect the species you love.
---
Preface
Learning bird song at this time of year can be incredibly daunting. Birds don't just have a song, they also have alarm calls and contact calls. The males (and some …