We're preparing for butterflies! Have you seen any yet?
Last weekend the Falls of Clyde hosted a Badgers for Beginners course run by Scottish Badgers. The course covered their biology, ecology and how to identify tracks and signs in the field. Going out onto the reserve and seeing signs such as badger paths, footprints, latrines, dung pits and sett entrances was very enjoyable and I am looking forward to sharing what I learned on the guided Badger walks that take place later in the season. One thing that really impressed me was the fact that some setts are known to have over thirty entrances, and that some setts may have existed in the same location for over a century.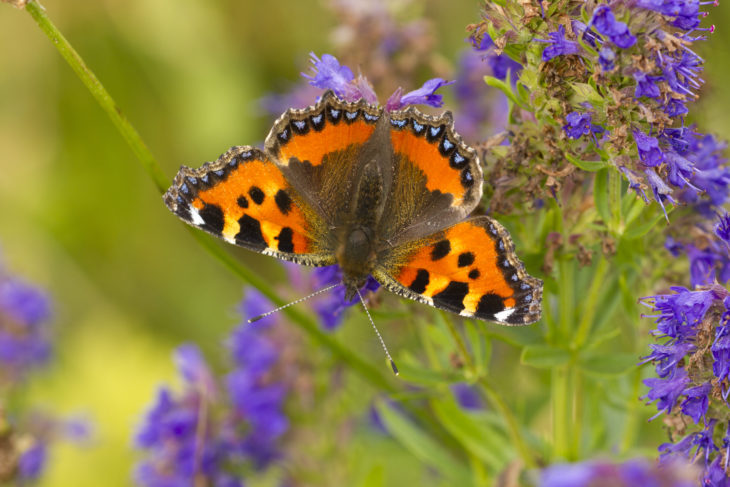 During the week I also attended a course on Butterfly ID and how to carry out butterfly transects with Butterfly Conservation. This course was very interesting and looked at some of the species we are likely to see in this part of Scotland and included the time of year they are likely to be seen on the wing and potential food and nectar sources. On the course I was also lucky enough to see my first butterfly of the year, a small tortoiseshell warming itself up on a disturbed bank in the mid afternoon sun. I didn't expect to see any as the weather has been cold but it has got me excited about what butterfly sightings we may have on the reserve this year.
Each week between April and September we carry out a butterfly transect through the reserve to observe and record the species and numbers present. In the past we have recorded up to eleven species of butterfly. This is the time of year where some butterflies, such as the Orange Tip, will be emerging but with the recent cold weather set to continue it may be a few weeks yet until sightings become more frequent.
Darran Dixon, Falls of Clyde Assistant Ranger
Help support our vital work and join us today!
Help protect Scotland's wildlife
Our work to save Scotland's wildlife is made possible thanks to the generosity of our members and supporters.
Join today from just £3 a month to help protect the species you love.
---
Preface
Last weekend the Falls of Clyde hosted a Badgers for Beginners course run by Scottish Badgers. The course covered their biology, ecology and how to identify tracks and signs in …