What did our local birds think of the 'Beast from the East'?
The 'Beast from the East' and all the snow, hail and wind it brought with it was beginning to seem like a distant memory, but now that the weather has taken a wintry turn again, it feels like it was just yesterday.
You may have noticed that the Montrose Basin Visitor Centre was closed for a few days due to the bad weather and road conditions. Understandably, many people chose to wait out the snowstorms and stay indoors where it was warm and dry, but this is a luxury that much of our local wildlife is unable to take advantage of. While we may have been finding it difficult to live off of scavenged food from worryingly empty supermarket shelves, birds were forced to deal with their feeding grounds being completely frozen over. At first, it might be surprising to see how busy your garden birds are around your feeders during this kind of weather, but it makes sense when you realise that they don't really have any other option. Filling up your feeders with high-energy bird food is more important than ever when the temperatures are low enough for snow and ice.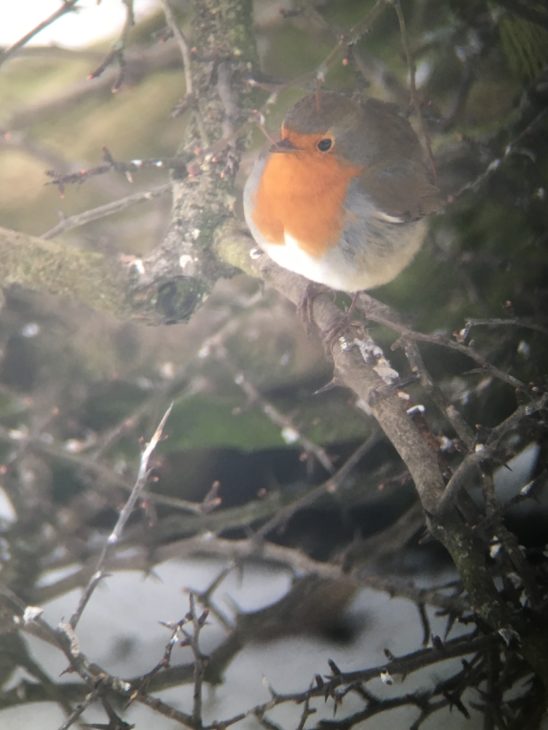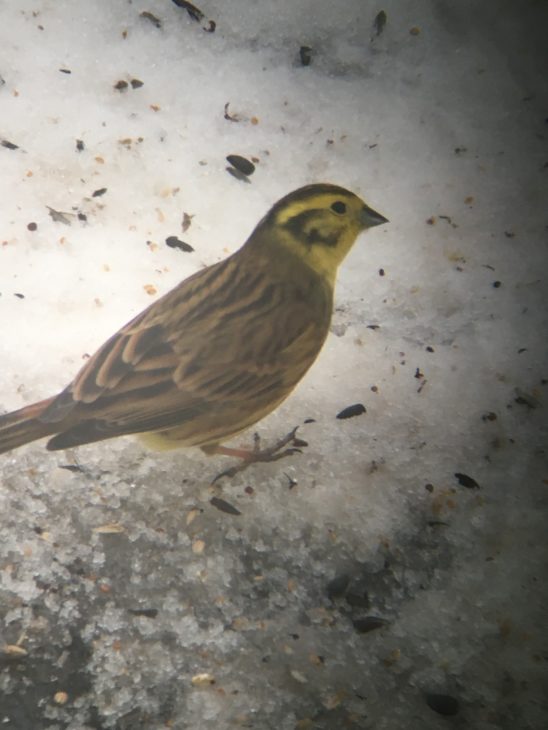 Lots of people were excited to see some unusual bird visitors in their gardens because of the weather – fieldfares and redwings are much more likely to be seen foraging for berries when the ground is too frozen for them to catch their usual diet of insects and worms. We saw over 30 fieldfares outside the visitor centre when the weather had improved a fair bit but not enough for the snow to have melted away yet.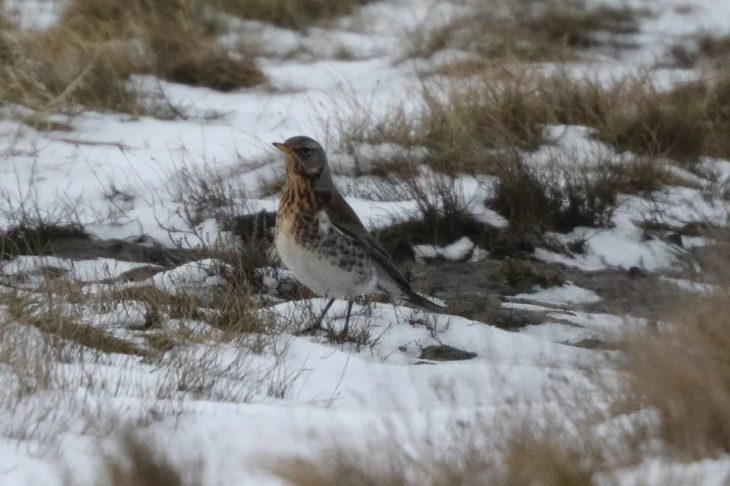 At this time of year, our resident female kingfisher is usually seen daily from our windows or from the Bank of Scotland hide at the bottom of the car park, but during the particularly cold spell she was nowhere to be seen. Kingfishers tend to favour moving water like streams or rivers when it's cold enough for ponds to be covered in ice. She did return on the Monday after most of the snow had been washed away by the rain, but she was still having to put up with some pretty serious windchill!
It was lovely to see the signs of Spring returning to us again once the 'Beast from the East' had done its damage. Our impressively resilient garden birds were singing their hearts out again, catkins were appearing on the hazel trees in the car park, and we even saw the sun a few times! But it feels like the arrival of Spring is taking a small break with the snow showers and bitingly cold wind we've been having today. We saw a guillemot on the basin this week – something that ordinarily only happens when the seas are especially stormy.
It looks like the weather should finally be improving next week, but maybe instead of despairing over the dreadful weather we've been having we should put on a brave face and power through it like our local birds do.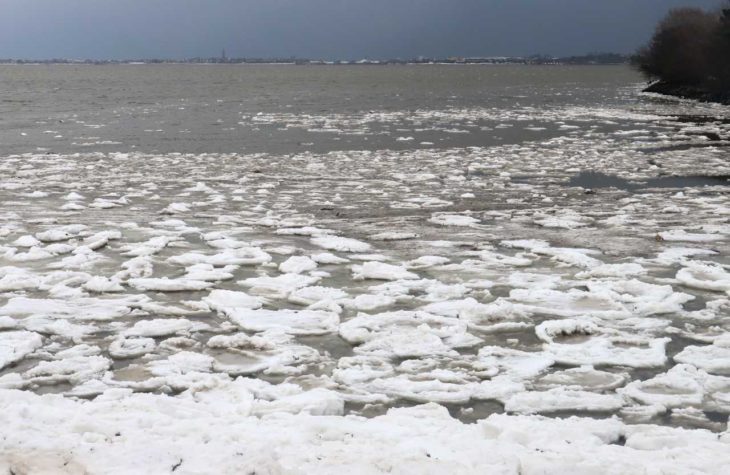 Joanna Peaker (Seasonal Visitor Centre Assistant)
Help protect Scotland's wildlife
Our work to save Scotland's wildlife is made possible thanks to the generosity of our members and supporters.
Join today from just £3 a month to help protect the species you love.
---
Preface
The 'Beast from the East' and all the snow, hail and wind it brought with it was beginning to seem like a distant memory, but now that the weather has …