Little Egrets at Montrose Basin
If you've been following us on our Facebook and Twitter, you'll be aware that we've been having regular sightings of three Little Egrets in the salt pans for the past three weeks. We were excited to be seeing them quite frequently over the summer too, but they tended to feed quite far away from the visitor centre. People walking at the Lurgies got great views of them, but for us, they were usually just a very white speck in the distance…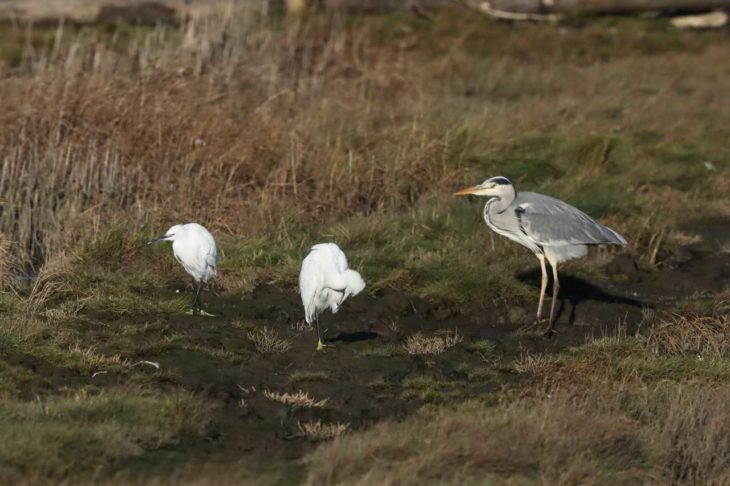 But interestingly, during these three weeks of cold winter weather, we've been seeing them in the 'Kingfisher pond' right outside the visitor centre, and even on the 'Kingfisher perch' itself! Having them so close to us and for good extended periods of time has allowed us to really pay attention to their feeding behaviour and social habits. Grey Herons, birds that many of us in the UK are much more familiar with, are a close relative of the Little Egret, which you can tell from their long, elegant necks and legs. Little Egrets often feed a little more 'actively' than herons – they take quick, small steps through water to disturb small fish and then catch them their long bills. Here's a video Alex Shepherd took of a Little Egret struggling to swallow a stickleback!
We're not sure if the three Little Egrets we've been seeing are a family group (perhaps two adults and a juvenile), but they don't seem to stray very far from each other. When one flies over from the salt pans into one of the ponds, it doesn't take long for the other birds to follow suit.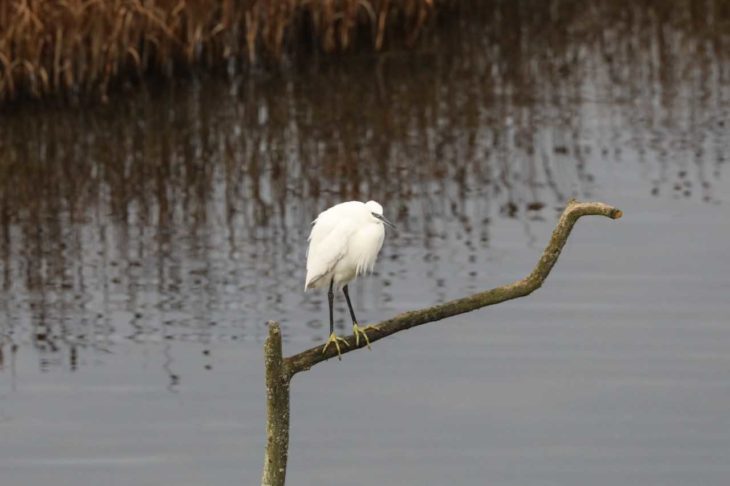 The range of Little Egrets has been steadily moving north due to climate change, with the first breeding pair in the UK only being recorded in 1996 in Dorset. Now, according to the British Trust for Ornithology, there is estimated to be over 800 British breeding pairs. However, there don't seem to be any accounts of a breeding pair in Northern Scotland, but with the number of Little Egret sightings we've had this year, and with climate change only continuing, it seems like it's only a matter of time.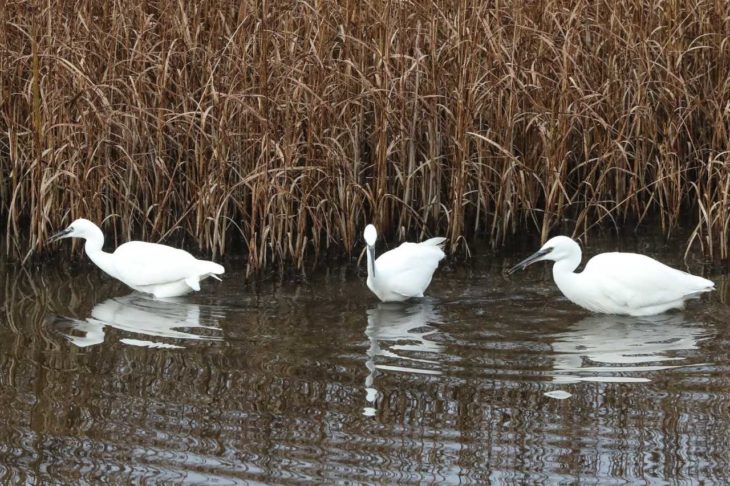 It would be amazing to see Little Egrets successfully breeding at Montrose Basin, but it's a bit of a complex issue. While climate change is expanding the ranges of a number of bird species, it's also having hugely detrimental effects on a whole cohort of other species. Seeing a Little Egret as far north as Scotland is exciting, but it's also a reminder of how rapidly our planet is changing.
Joanna Peaker (Visitor Centre Assistant)
Help protect Scotland's wildlife
Our work to save Scotland's wildlife is made possible thanks to the generosity of our members and supporters.
Join today from just £3 a month to help protect the species you love.
---
Preface
If you've been following us on our Facebook and Twitter, you'll be aware that we've been having regular sightings of three Little Egrets in the salt pans for the past …