Falls of Clyde highlight of the week: Snowberry
Tuesday is spend with volunteers every week.The volunteers help us with all the maintenance that is needed and they help us from 10am – 2pm, which is really awesome and of great help.
They are all retirees wanting to get some active work into there weeks and they love nature. Therefore, helping us out is a really good way to do that. And we do have a lot of fun together.
Enough about the great volunteers, on Tuesday this week we had a mission to get rid of some of the snowberry we have on the reserve. Snowberry is often seen as a garden plant and is extremely versatile since it can grow in sun, shade, heat and cold. However, it is not native to the UK. It came from North and Central America.
In my blog about seed collecting I wrote a little about how the Trust also fells Douglas firs. They are non-native and the size of them makes it hard for some native plants to grow. The same goes for the snowberry. They are quite invasive so we would like to have some native plants grow instead of the snowberry.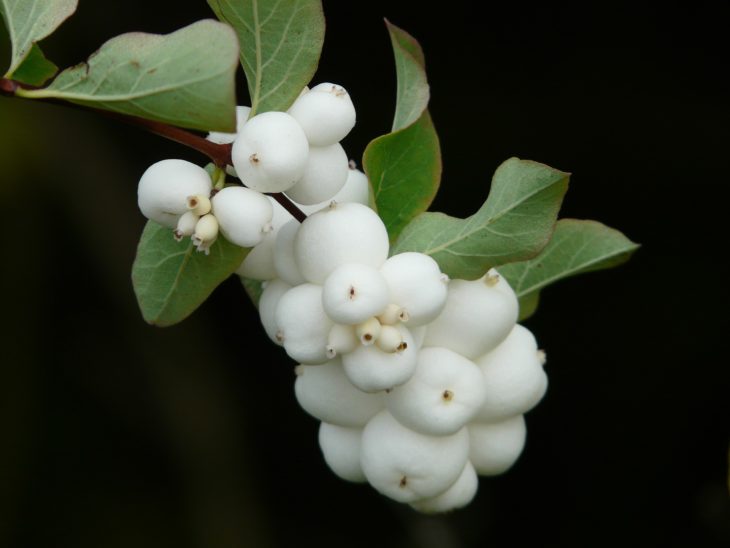 Some facts about snowberry
Latin name: Symphoricarpos.
Danish name: Snebær which means the same as the English name.
Is considered poisonous to humans. Symptons of vomiting, dizziness, and slight sedation in children.
Date of first record: 1863.
Native to North and Central America.
Is a good winter food source for quail, pheasant and grouse.
The leaves are oval and light green. The bark is reddish-brown.
The tiny bell-shaped pink flowers appear in clusters in July. They are followed by round matt white berries in autumn, each containing 2 seeds.
Native Americans used the wood to make arrows.
Butterflies and bees are attracted to the flower.
The snowberry was cut with loppers. There were a lot next to the bridge that crosses a small river on the Corehouse side of the river. We were 5 people who spent about 90 minutes cutting it back a bit.
I believe we got a third of the way through and then the volunteers were tired and it was time to go home – for them anyway. On the picture below you can sort of see how much we did. On the right hand side is where we started and it stretches out a little longer than the left side of the picture.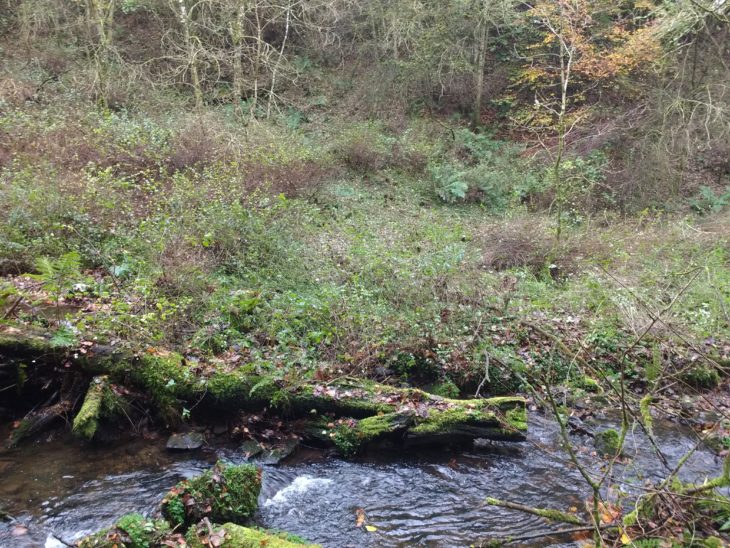 To be honest I kind of enjoyed it. I like the smaller details and gardening so cutting it back with loppers and secateurs was more fun than I expected. I couldn't help getting all the smaller stuff away too.
It was really satisfying looking at how much we managed to do in the time we had. I even got into my own little world that I didn't realise we'd worked for so long. So when the volunteers tried to get in contact with me to say it was time to go it took some time for them to get my attention!
Carina Marcussen –  Volunteer Assistant Ranger, Scottish Wildlife Trust
Help support our vital work and join us today!
Help protect Scotland's wildlife
Our work to save Scotland's wildlife is made possible thanks to the generosity of our members and supporters.
Join today from just £3 a month to help protect the species you love.
---
Preface
Tuesday is spend with volunteers every week.The volunteers help us with all the maintenance that is needed and they help us from 10am – 2pm, which is really awesome and …