Why are we seeing dead badgers on the roadside?
A dead badger on the side of the road is likely the only time most people will see one of these magnificent mammals. We are lucky in South Lanarkshire to have lots of badgers and plenty of events to go and watch them. Like the organised badger watches we have here at the Falls of Clyde.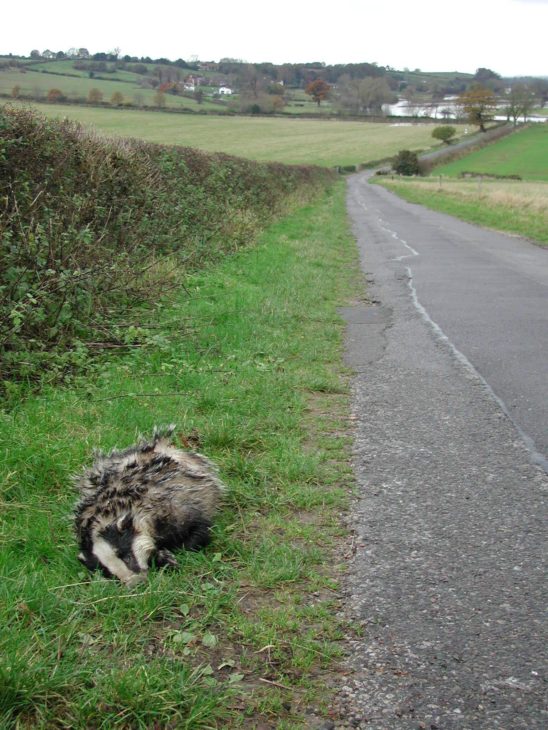 We had our last watch of the year at the weekend where we saw two of our now rather large badger cubs. They are still easily distinguished because they are still a little bit smaller and their fur is fluffier and whiter than the adults. Having worked here as a Ranger for nearly seven years, I've had the honour of seeing many cubs and lots of fascinating badger behaviour from digging tunnels and collecting bedding to mutual grooming and cubs playing.
At this time of year badgers are beginning to forage further afield in search of food. As autumn approaches, there is only one thing on a badgers mind – food! They will need to fatten up as much as possible before the onset of winter to improve their chances of survival. In a harsh winters they will often have to rely on fat to get them through periods when they can't get food, for example if the ground is frozen or there is heavy snowfall. Contrary to popular belief, badgers don't hibernate. They go into what's known as a torpor, this is when they go into periods of extended sleep however they will regularly wake up to forage for food, use the ablutions, etc.
Because badgers are moving around more, we are seeing more casualties on the side of the road. It is really important to report badger road kill. It helps in decision making for road infrastructure, helps conservation organisations find badger hot spots, and helps to find out about potential wildlife crime in the area. You can report any dead badgers you see here: 
www.scottishbadgers.org.uk
.
Laura Preston, Falls of Clyde Ranger
Help support our vital work and 
join us
 today!
Help protect Scotland's wildlife
Our work to save Scotland's wildlife is made possible thanks to the generosity of our members and supporters.
Join today from just £3 a month to help protect the species you love.
---
Preface
A dead badger on the side of the road is likely the only time most people will see one of these magnificent mammals. We are lucky in South Lanarkshire to …