Kingfisher mystery in Montrose: continued!
Kingfishers are a frequent sighting at the Montrose Basin, and at the moment they are being seen daily from the visitor centre viewing gallery. Currently, a young female has been the most regular visitor. She can often be seen fishing for sticklebacks and then whacking them against the perch to soften the spines and make them easier to swallow.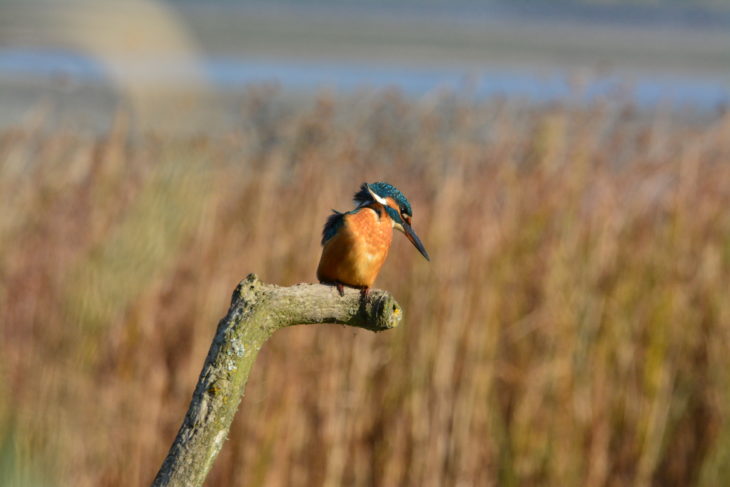 Last year, a photo was taken of a male kingfisher who appeared to have stuck three sticklebacks to a branch, almost as if he was leaving them out to dry. Was it doing this on purpose (perhaps as a display of sorts)? Or did the kingfisher accidentally lodge the spines in the wood and then lose interest?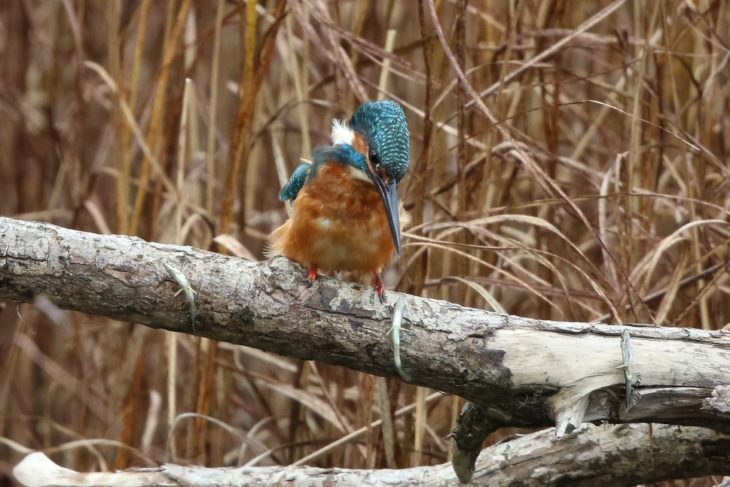 The mystery has only thickened this year. On the 31st of August, we saw a very familiar scene: a kingfisher sitting alongside a stickleback stuck by its spines into the wood, only this time it was the young female kingfisher rather than a male! Having now seen the female exhibiting the same behaviour, does this now discount the display theory? On this occasion, the kingfisher was seen catching the stickleback and then hitting it against the perch as usual. Sometimes I have noticed the kingfisher struggle to lift the fish off of the perch again when the spines get caught in the wood, but this time the spines must have been embedded so deeply that the kingfisher didn't have the strength to pull it out again! With all the force she appeared to be putting into pulling the stickleback out of the wood, she ended up flying right off the perch. When she landed back on it again, she simply resumed her fishing and the dead stickleback was left hanging there, forgotten.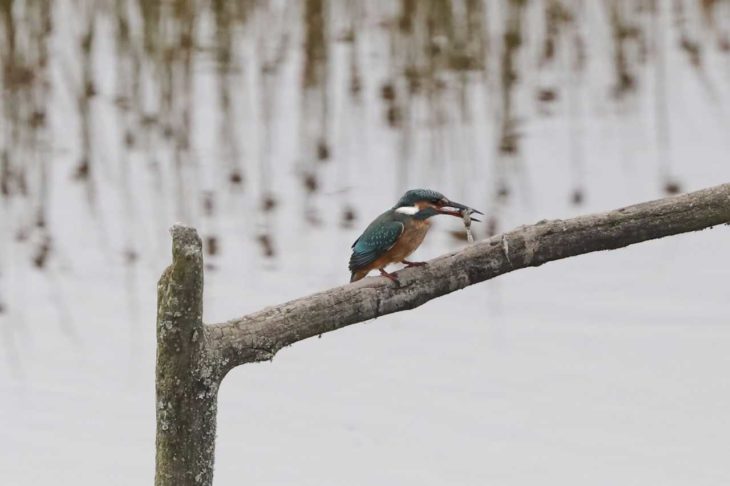 It's amazing to be able to observe kingfisher behaviour so regularly at the Montrose Basin Visitor Centre. This mystery has really shed light on how much we don't know about this area of their biology. There's still so much don't know for sure – do they reserve their 'whacking' behaviour for sticklebacks due to their spines? Are they only interested in prey that is moving (hence why they end up ignoring the 'pinned' sticklebacks)? Perhaps this behaviour is more unintentional than intentional, but it still raises a lot of interesting questions.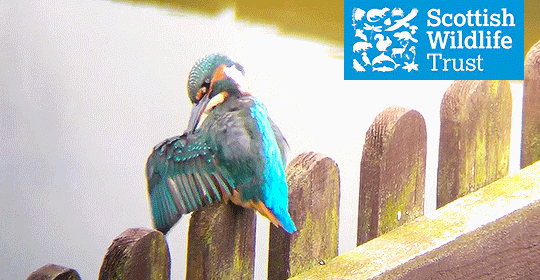 Joanna Peaker (Visitor Centre Assistant)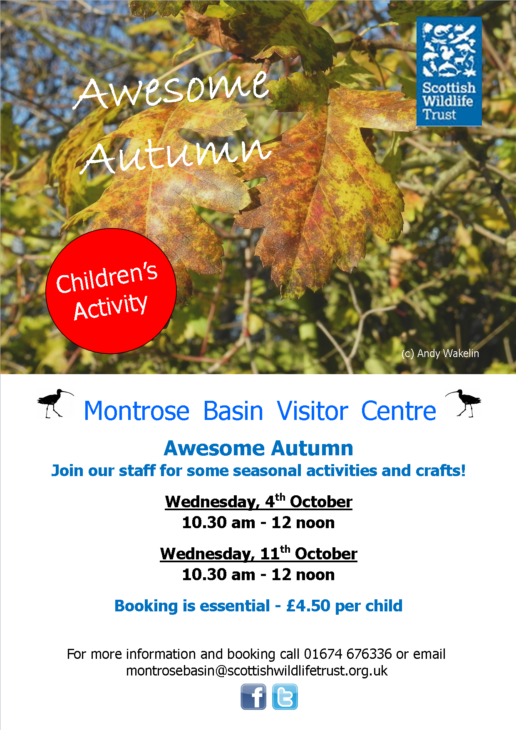 Help protect Scotland's wildlife
Our work to save Scotland's wildlife is made possible thanks to the generosity of our members and supporters.
Join today from just £3 a month to help protect the species you love.
---
Preface
Kingfishers are a frequent sighting at the Montrose Basin, and at the moment they are being seen daily from the visitor centre viewing gallery. Currently, a young female has been …