Camera traps and a spiky surprise!
To gain a better understanding of the wildlife that lives and visits the Loch of the Lowes Reserve, the ranger team have been setting up a number of camera traps in the area. Camera trapping is a fantastic non-invasive way to study wildlife, especially as it can let us witness both daylight and nocturnal behaviours.
So far we've had some exciting footage of: red squirrels, mice, hedgehogs, birds, and of course plenty of roe and fallow deer!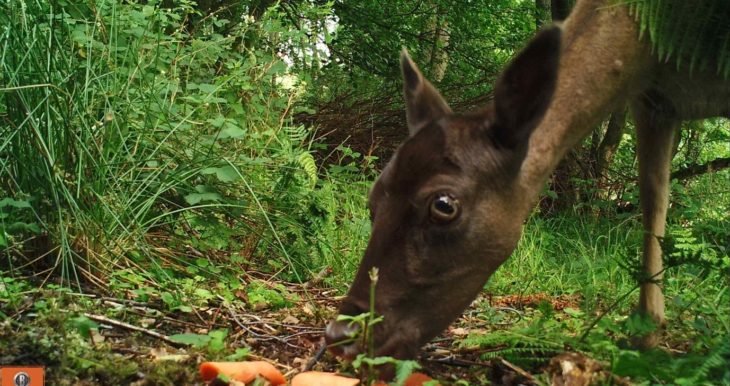 Our latest mission has been to capture footage of pine martens, an animal as beautiful as it is elusive- which is very! While rare, pine martens have been seen on the reserve, with the most recent sighting occurring in April of this year.
A survey in 2012 found that pine marten have successfully expanded from their stronghold in the Scottish highlands into Northern and Central Scotland, including the Tayside area. While the news that populations of this native animal are gradually recovering is great in itself, this might in turn have a positive effect on red squirrel populations.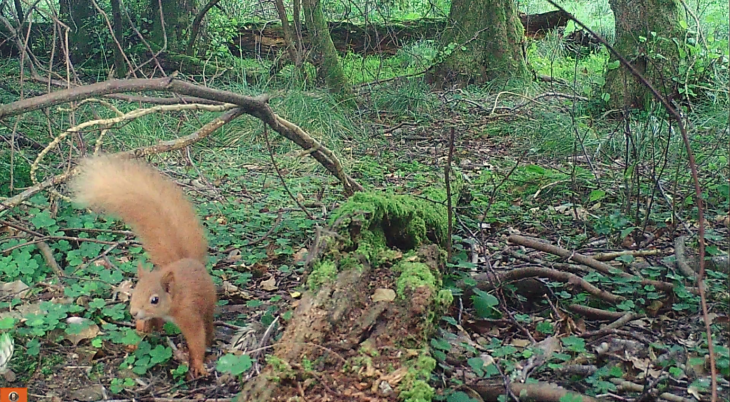 A recent study from Ireland showed that pine martens are more likely to eat the non-native grey squirrels than the red squirrels. This is largely due to the reds being smaller, lighter and spending less time on the ground, making them better adapted at evading them. Pine martens may therefore be able to help halt the spread of grey squirrels, by acting as a predator species.
As pine martens eat a varied diet from berries to carrion, we decided to make our camera trap especially enticing by baiting it with a recently road killed pheasant. The first night, the pheasant remained untouched, with only a thrush coming near the carrion.
The next morning when I went out to check the cameras I was excited to see that the carrion had been moved, and clearly had been partially eaten by something. Eagerly the assistant ranger team gathered round a laptop to review the footage, speculating whether it would be the result of foxes, crows, or hopefully a pine marten!
The first sighting was a bit of a surprise, as a curious red squirrel appeared to investigate the feathers of the bird.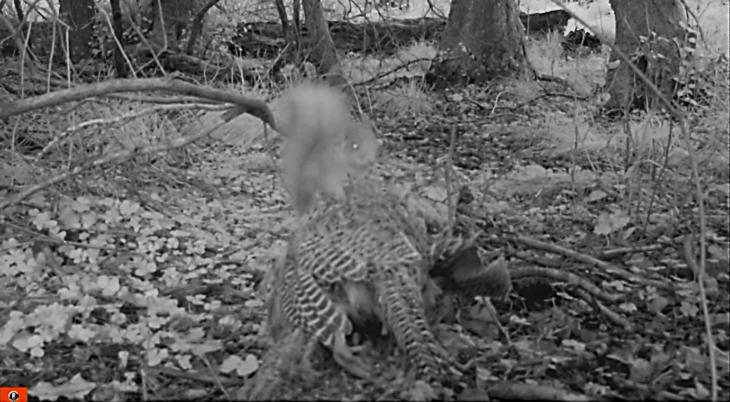 However it was later when we discovered who the real culprit was- a hedgehog!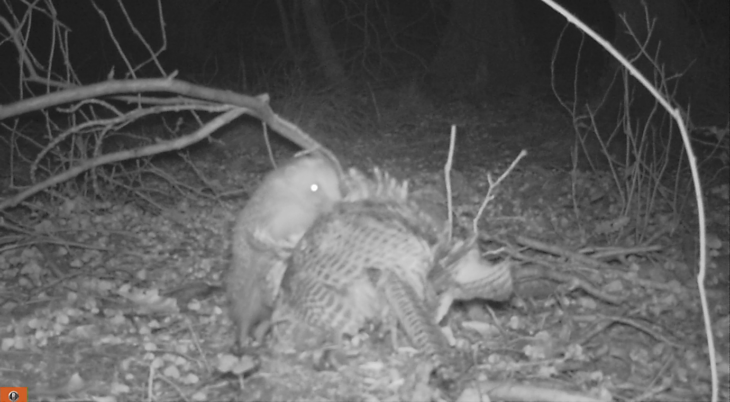 To our shock the hedgehog set about eating the bird, and was even able to eventually drag the carcass about half a metre.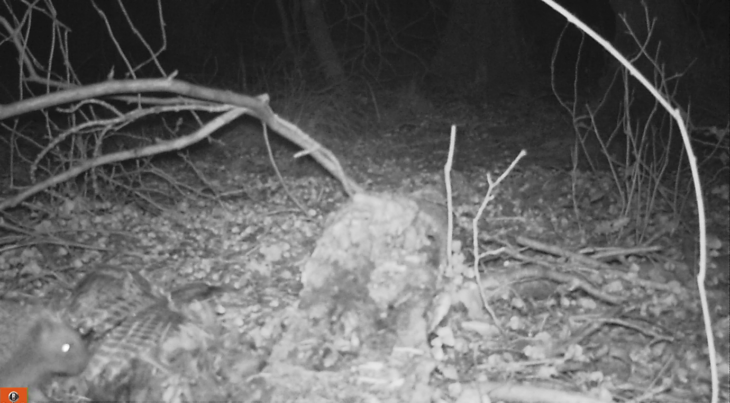 For me, it was the first time I had ever seen a hedgehog scavenge carrion, but it perhaps won't come as such a surprise to those of you who have fed a hedgehog cat food.
While we might not have captured footage of a pine marten yet, it was still an eventful night! It will be an exciting experiment to see what other animals or birds will visit our camera traps, with the ranger team still hoping for that pine marten to appear!
In other news we are sorry to announce that the Guided Walk on Friday the 4th of August (between Dunkeld to Loch of the Lowes) has been cancelled.
– Rosie Hurley (Assistant Ranger)
Help protect Scotland's wildlife
Our work to save Scotland's wildlife is made possible thanks to the generosity of our members and supporters.
Join today from just £3 a month to help protect the species you love.
---
Preface
To gain a better understanding of the wildlife that lives and visits the Loch of the Lowes Reserve, the ranger team have been setting up a number of camera traps …