The first chicks are here!
Here at Montrose Basin visitor centre we've been eagerly awaiting the appearance of new-borns, and yesterday our wait ended with the arrival of three moorhen chicks!!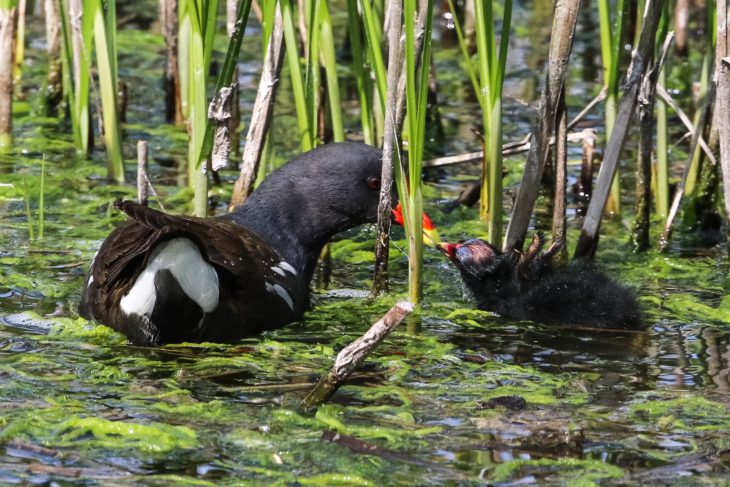 These three very welcome newcomers were seen swimming in the salt pans, under the watchful supervision of their parents. This number of chicks might seem a little on the low side, as its normal for females to lay between 5 – 11 eggs. Nevertheless moorhens will often have a second brood in late summer, meaning there's still another chance for them to raise more chicks!
Since late April both the female and male moorhen would have been taking it in turns to incubate their eggs, for a period of 20-21 days. After hatching the chicks are fed in the nest for a couple of days before making their first swimming expedition.
The parents will continue to feed the chicks for another 40-50 days, until they are ready to fledge. Moorhen Families will often stay together after this point, with the first brood helping to rear the second.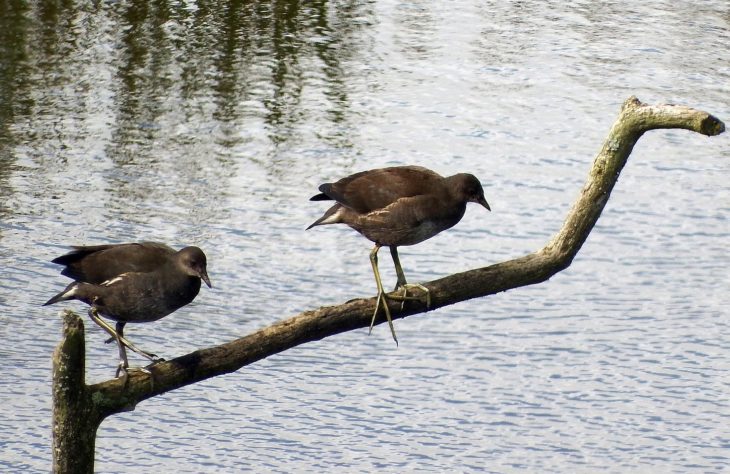 In other exciting news, the duck nesting tube has been used for the first time since it was installed just under a year ago with the help of Anita Rani from BBC Countryfile! Inside we can just about glimpse the female mallard duck, which is hopefully incubating a clutch of eggs right at this moment. Interestingly by this point last year the first of the mallard ducklings had already emerged, but it looks like this year we'll have to be a bit more patient.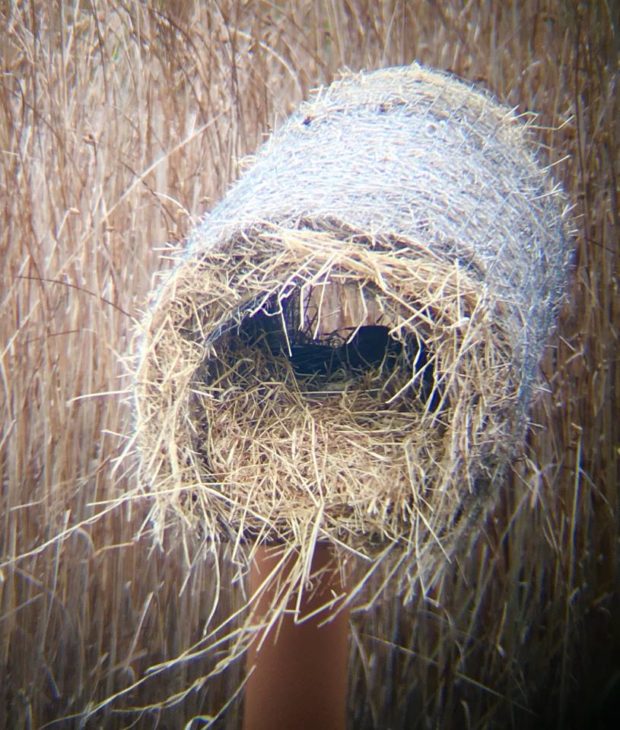 Next we're expecting to see the chicks of the small birds such as; blue tits, chaffinches and sparrows, appearing. Unfortunately the blue tit family that decided to nest in one of our bat boxes has been unsuccessful thus far, with at least three eggs falling out the bottom of the box.
While both our common terns and sand martins are back, there have been no sightings of chicks from either yet. This is quite to be expected as last year the chicks for both species were first sighted in June. Eider ducklings, which last year appeared around the end of May are expected to be delayed until June, as they only recently started nesting. We also have a breeding pair of the elusive water rail who will hopefully have chicks this spring, though whether we can catch a glimpse of them is a different matter!
All in all, it's a very exciting time of year at Montrose Basin and for bird watchers in general as the next generation of baby birds begin to emerge!
-By Rosie Hurley (social media intern)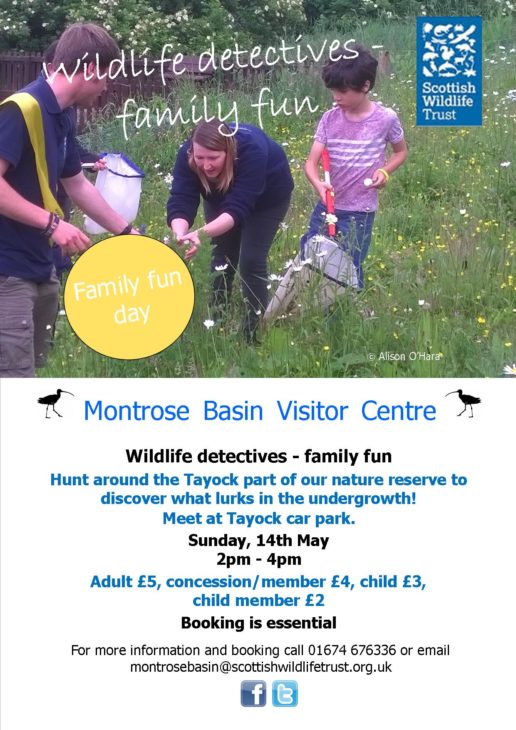 Help protect Scotland's wildlife
Our work to save Scotland's wildlife is made possible thanks to the generosity of our members and supporters.
Join today from just £3 a month to help protect the species you love.
---
Preface
Here at Montrose Basin visitor centre we've been eagerly awaiting the appearance of new-borns, and yesterday our wait ended with the arrival of three moorhen chicks!! These three very …