Slovakian Adventure Day 4: Slovensky raj National Park
Every day so far in Slovakia has been interesting and rewarding but today was something a bit special.
We spent the day hiking through the Slovensky raj National Park with Michal, son of our host Miro, and what an incredible experience it was – breathtakingly beautiful scenery, adrenaline fuelled climbing and scrambling and a fair dose of wildlife thrown in for good measure!
The first challenge we faced was "Suchá Bela" (known as Slovak Paradise) – a limestone gorge which rises up steeply to a height of around 900m above sea level, all the time surrounded by dense mixed forest.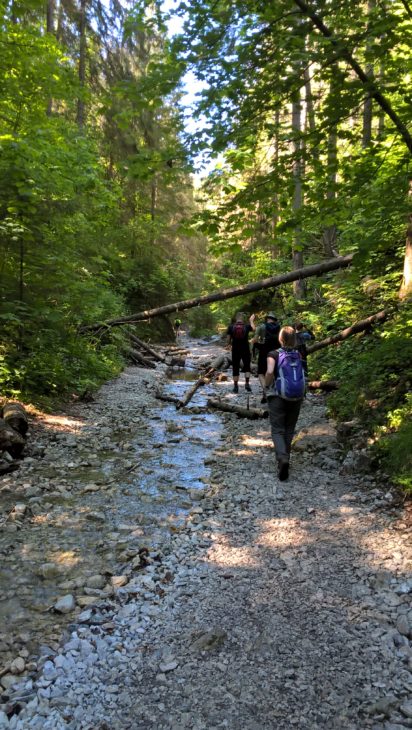 In places the gorge is so sheer that there is no room for a path, so there are metal walkways and stepladders dug into the rockface, with the fast flowing river gushing past beneath you. Other times you just had to scramble over rocks and fallen trees or walk through the river bed.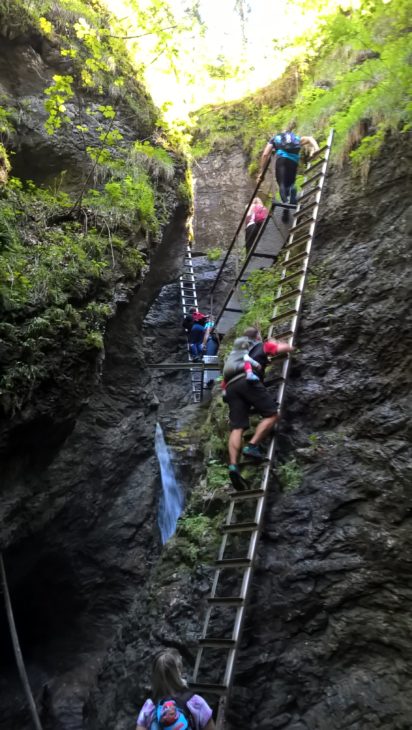 There were people of all ages making the ascent, including a couple with a dog that apparently managed the climb unaided!There was little to stop you from falling into the gorge aside from metal hand holds to grip on to.
I couldn't imagine somewhere like this being open to the public unsupervised and without safety gear in the UK. However it was quite refreshing in some ways that people here are trusted to make their own judgment as to whether they are safe and capable of completing the ascent.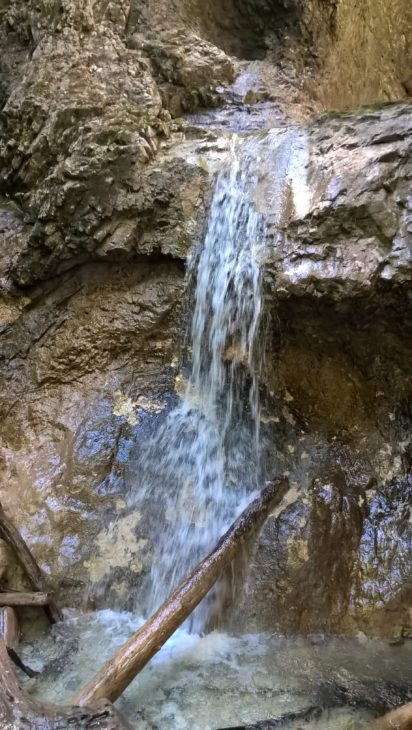 It took us around two and a half hours to reach the top and our much needed and hard earned lunch stop. This was only half the challenge though as having refuelled we then had to make our way down again!
Before doing this we briefly explored the ruins of a Carthusian monastery which had been partially reconstructed by a local heritage organisation.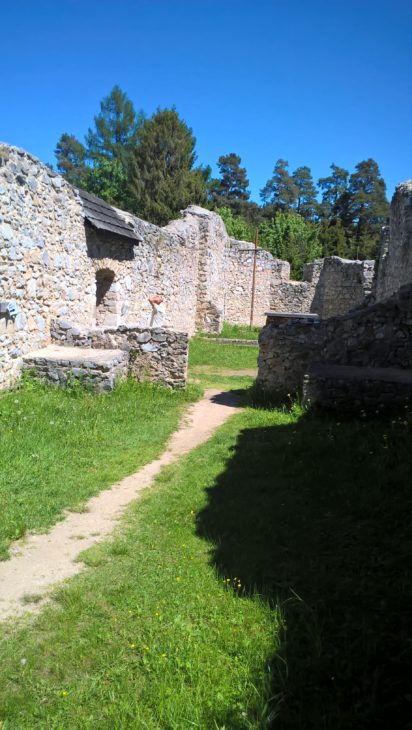 They had also made use of dead trees that were still rooted to the ground and carved them into life size human figures of monks and other people connected with the monastery – most unusual!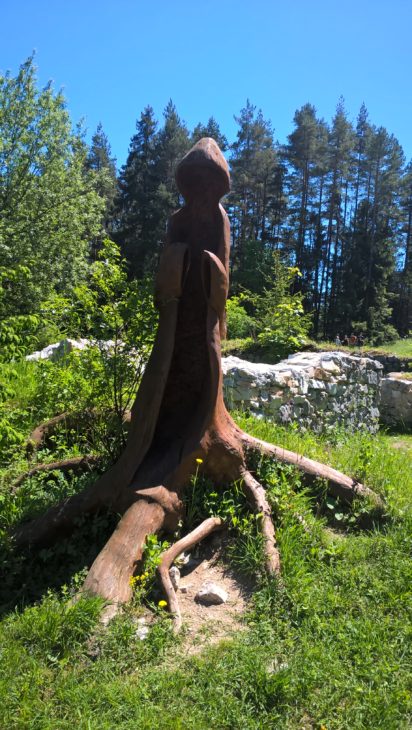 Coming back we took a different route through "Vlcia dolina" (Wolf valley), through which the Hornád River flows. This was slightly less hair raising than our ascent but still had its moments.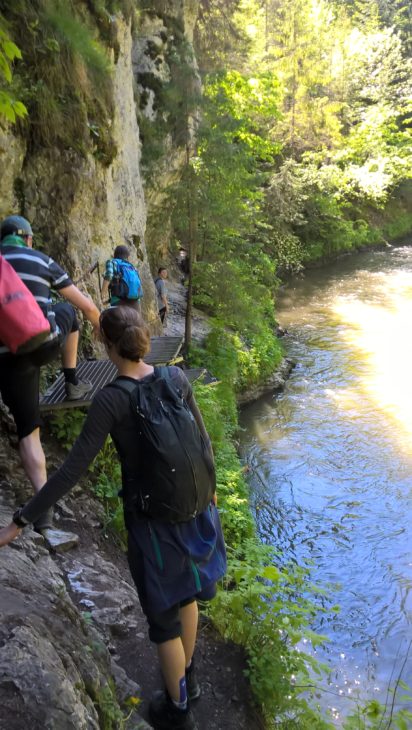 Along the way we saw Dipper and Grey Wagtail, another unidentified woodpecker (this is becoming a bit of a sore point for some in our group) and heard plenty of birdsong, including Blackcap, Tree Pipit and Crossbill.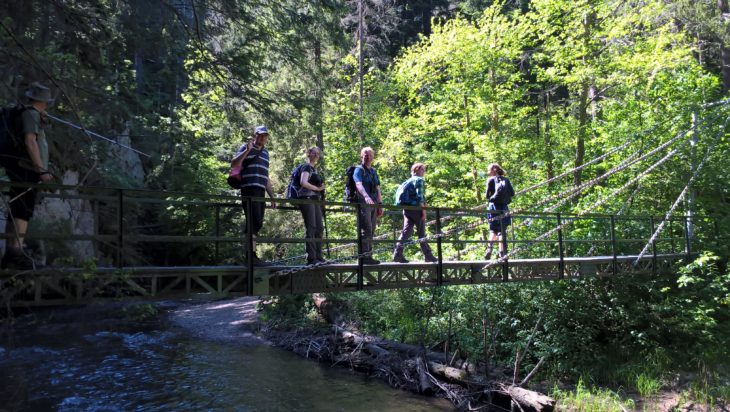 We also came across some more weird and wonderful creepy crawlies including this cucumber green spider!…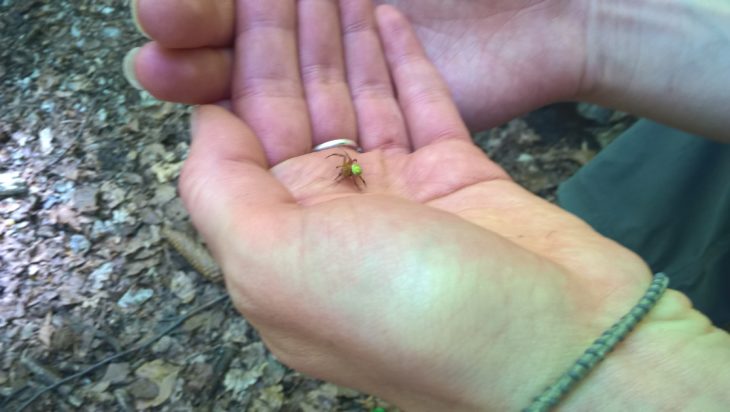 We eventually reached the bottom of the valley which brought us out into a beautiful wildflower meadow with uninterrupted views across towards the High Tatra mountains.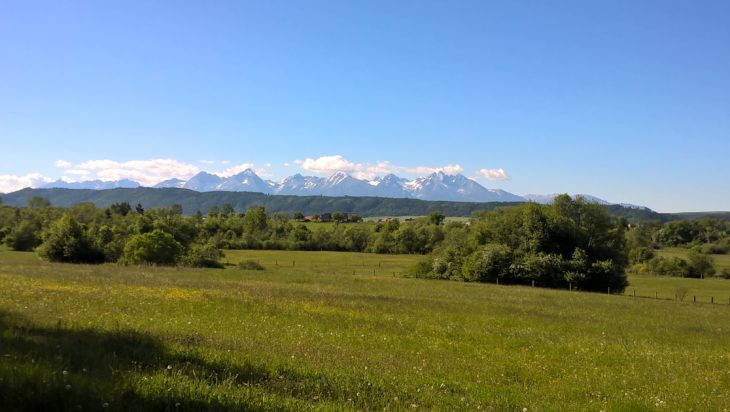 So all in all another fantastic day. We were all worn out after our 17km hike but greatly inspired by the wonderful landscape we had just had the privilege to explore, and looking forward to the remaining couple of days of our visit to this amazingly diverse country.
Jonathan
Help protect Scotland's wildlife
Our work to save Scotland's wildlife is made possible thanks to the generosity of our members and supporters.
Join today from just £3 a month to help protect the species you love.
---
Preface
Every day so far in Slovakia has been interesting and rewarding but today was something a bit special. We spent the day hiking through the Slovensky raj National Park with …