How to identify white butterflies
In between all the hail showers this week, Mike and I managed to spot three butterfly species including peacock, small white and green-veined white. The whites can be hard to distinguish unless you know what you're looking for. In the UK there are four common white butterflies that are frequently seen. These are the large white, small white, green-veined white and orange-tip. The male orange-tip is the only one that is immediately recognisable by the bright orange tips of its forewings.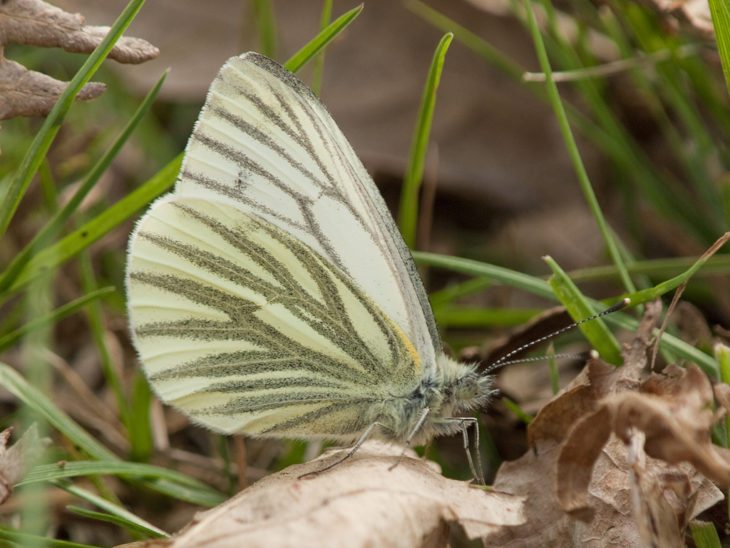 Size is not a good determining feature as you can get small large white butterflies and large small white butterflies. The number of spots on wings is also unhelpful as this varies between males and females and between species. If you don't see the underside of the hindwing you cannot be 100% certain of the identification. If you see a white butterfly quickly fly past at a distance (which they do quite often), it is highly unlikely you will be able to identify it!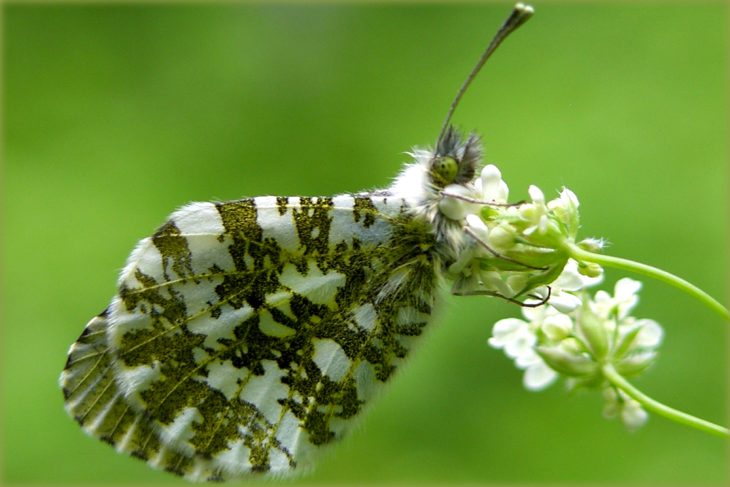 When observing the hindwing you are looking out for three possibilities. A butterfly with streaked greeny-grey wing veins radiating out from the shoulder is a green-veined white. A butterfly with a blotchy greeny-grey camouflage pattern all over the wing is an orange tip. A butterfly with a plain creamy white coloured wing with no obvious markings is either a small white or large white.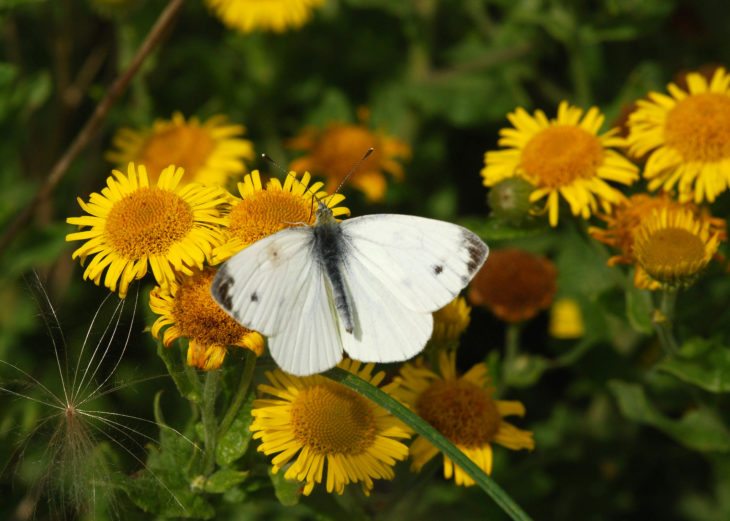 To identify small white and large white you will need to see the wing tips on the upper side of the forewing. A butterfly with extensive black marks at the wing tips, with black colour continuing a long way along the outer edge of the wing is a large white. A butterfly with less extensive grey or black marks at the wing tips, with colouration only extending slightly along the outer edge of the wing is a small white.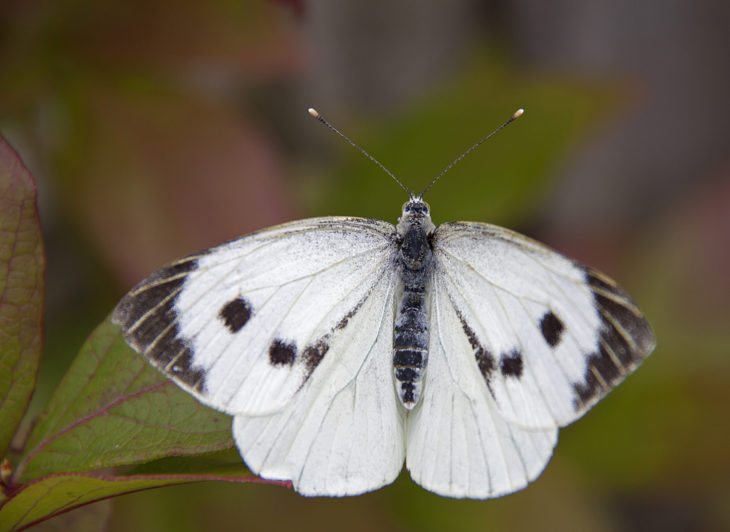 Laura Preston – Falls of Clyde Ranger, Scottish Wildlife Trust
Help support our vital work and join us today!
Help protect Scotland's wildlife
Our work to save Scotland's wildlife is made possible thanks to the generosity of our members and supporters.
Join today from just £3 a month to help protect the species you love.
---
Preface
In between all the hail showers this week, Mike and I managed to spot three butterfly species including peacock, small white and green-veined white. The whites can be hard to …