Did you know in the UK 35 million plastic bottles are discarded everyday?
The Association for the Protection of Rural Scotland are running a campaign for a Deposit Return Scheme to be put in place across Scotland. Marine Conservation Society is one of the supporter organisations and they'd like our help. Discarded bottles are everywhere, from nestling in the undergrowth, hiding by the kerbside or rolling around, unfettered, on the beach. They'd like us to tell them when we see a 'wild' bottle. They will then create a map of our sightings. Why are they wanting us to do this? They want to raise awareness of the issue with politicians and those who have the power to make wild bottle sightings a thing of the past.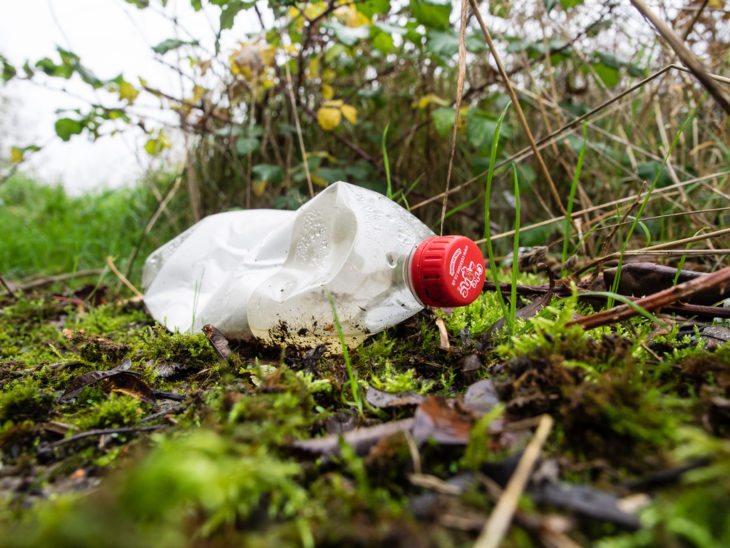 Up to 12.7 million tonnes of plastic enters the ocean every year killing marine life, threatening ecosystems and contaminating seafood. Every day in the UK 35 million plastic bottles are discarded. Deposit Return Schemes work by charging a little bit extra when you buy a bottled drink, then refunding it when the bottle is returned. The more bottles that are returned, the more can be re-used or recycled, reducing the amount that will end up as litter, in our oceans and in landfill.
As the Falls of Clyde Ranger one of my jobs is to litter pick the reserve. Alongside empty bottles of Buckfast, sweet wrappers and other rubbish, we find large amounts of plastic bottles discarded every week. So I know I will be taking part by submitting my #wildbottlesightings. Here's how to do it: Spot a bottle – take a photo – submit onto the MCS website. For anyone who is social media savvy it's also possible to upload onto their Facebook and Twitter.
Laura Preston – Falls of Clyde Ranger, Scottish Wildlife Trust
Help support our vital work and join us today!
Help protect Scotland's wildlife
Our work to save Scotland's wildlife is made possible thanks to the generosity of our members and supporters.
Join today from just £3 a month to help protect the species you love.
---
Preface
The Association for the Protection of Rural Scotland are running a campaign for a Deposit Return Scheme to be put in place across Scotland. Marine Conservation Society is one of …