Hibernating Heralds – Citizen Science Project
The Herald is a beautiful moth that occurs throughout Scotland but is only sparsely recorded. Butterfly Conservation Scotland would like you to help them find more hibernation sites by checking dark corners of outhouses, cellars, ruined buildings and caves. All you need is a torch and a bit of time to search carefully. Keep an eye out for hibernating butterflies as well; for example Peacocks and Small Tortoiseshells are likely to hibernate in similar spaces and it would be interesting to know more about their overwintering distributions.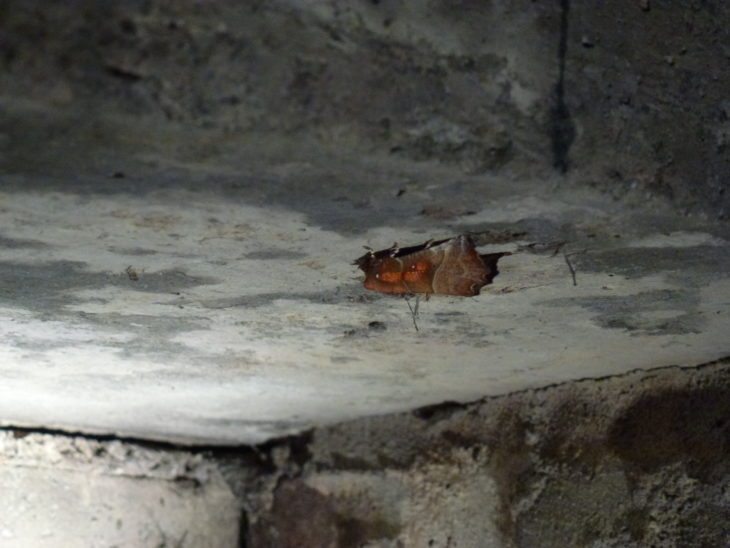 To submit your sightings you will need to provide your name, the location of the Heralds (Grid Reference or Postcode and the type of building or structure they are in), the number you see and a photograph. The easiest way to enter records is by joining the Hibernating Heralds Activity: http://www.brc.ac.uk/irecord/join/hibernating-heralds. You can also follow and contribute on Twitter #hibernatingheralds and they are on Facebook.
Some of these locations can be dangerous and you should take appropriate precautions. These conditions are often favoured by bats. If you plan to investigate these types of locations then please contact your local bat group. Otherwise, please also contact the BC Scotland Office for guidance about best practice in this area. You must be careful not to intentionally or recklessly disturb any bats. Disturbance during their hibernation can affect the survival chances of these protected species. If you do inadvertently find any bats then you should leave promptly and your local bat group would be delighted to know.
I just had a quick look in our bin store in New Lanark and found four Herald moths happily hibernating. I am now wondering where else I can look, perhaps Wallace's Cave or Corra Castle… Please note though – There are only a few weeks left before the Heralds wake up so get looking now!
Laura Preston – Falls of Clyde Ranger, Scottish Wildlife Trust
Help support our vital work and join us today!
Help protect Scotland's wildlife
Our work to save Scotland's wildlife is made possible thanks to the generosity of our members and supporters.
Join today from just £3 a month to help protect the species you love.
---
Preface
The Herald is a beautiful moth that occurs throughout Scotland but is only sparsely recorded. Butterfly Conservation Scotland would like you to help them find more hibernation sites by checking …