It's December, time of analysis!
I have been here, in Montrose, for more than nine months (my goodness, time flies) and since March I've seen many, many birds, some of which I've never had the chance to spot because they are totally absent in Italy.
Some of these are quite common around the Montrose Basin's nature reserve, permanently or following the migrations… but not all of them.
In a large space that includes a different range of environments it is possible to find some unusual species, birds that decide to stop at the Basin for resting or for food, or are too elusive to be seen very often.
But we did.
First of the year – in the early days of January – was the Bittern, a truly secretive bird, silent and camouflaged in the reed stalks of the saltpans, to the right of the windows.
It was skiing on the ice; I wasn't here yet, but everyone told me that was incredibly exciting.
And guess what? The most recent sighting of a Bittern from the Visitor Centre was the on the 11th of November, so maybe it's still around here!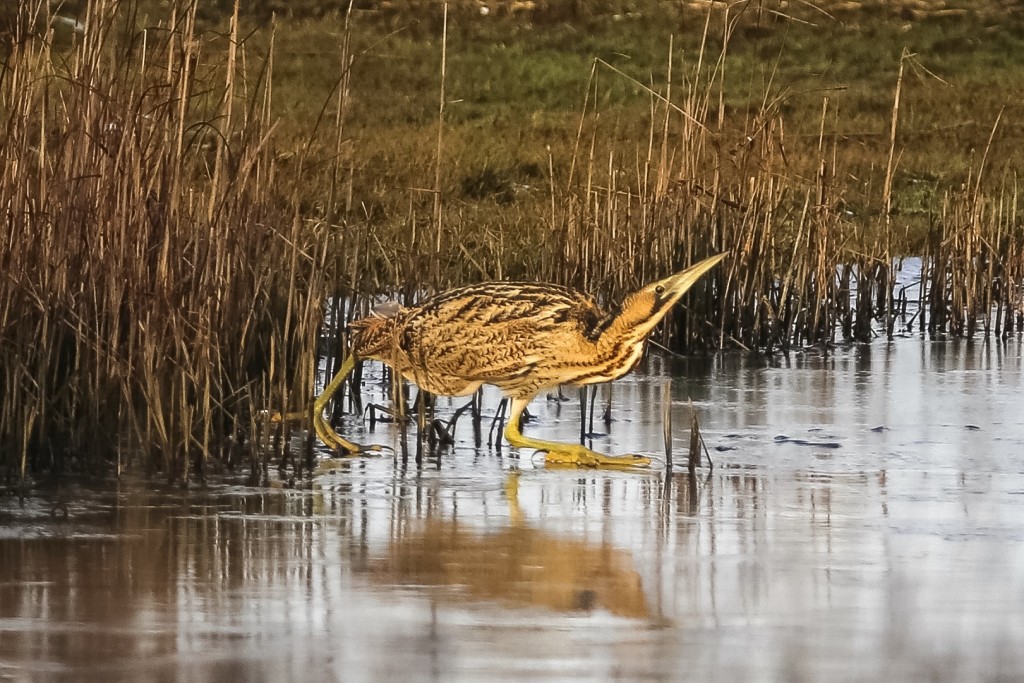 In March we had a Ringed plover, it was seen in the Lurgies area, the same place where we also spotted some Little ringed plovers a few days later. They look pretty similar and belong to the same family, but they're two different species.
We saw a couple of Little Ringed Plover also during the summer, on the 1st of July, along with two chicks.
In May we had the surprise to spot a Glossy ibis, a rare bronze-coloured bird with a slender curved bill. It's very uncommon to see in the UK because its species prefers nesting in warmer regions of Europe, but seems that in the last few years records are increasing.
It was observed from the Shelduck Hide, and it remained in the nature reserve for at least 10 days.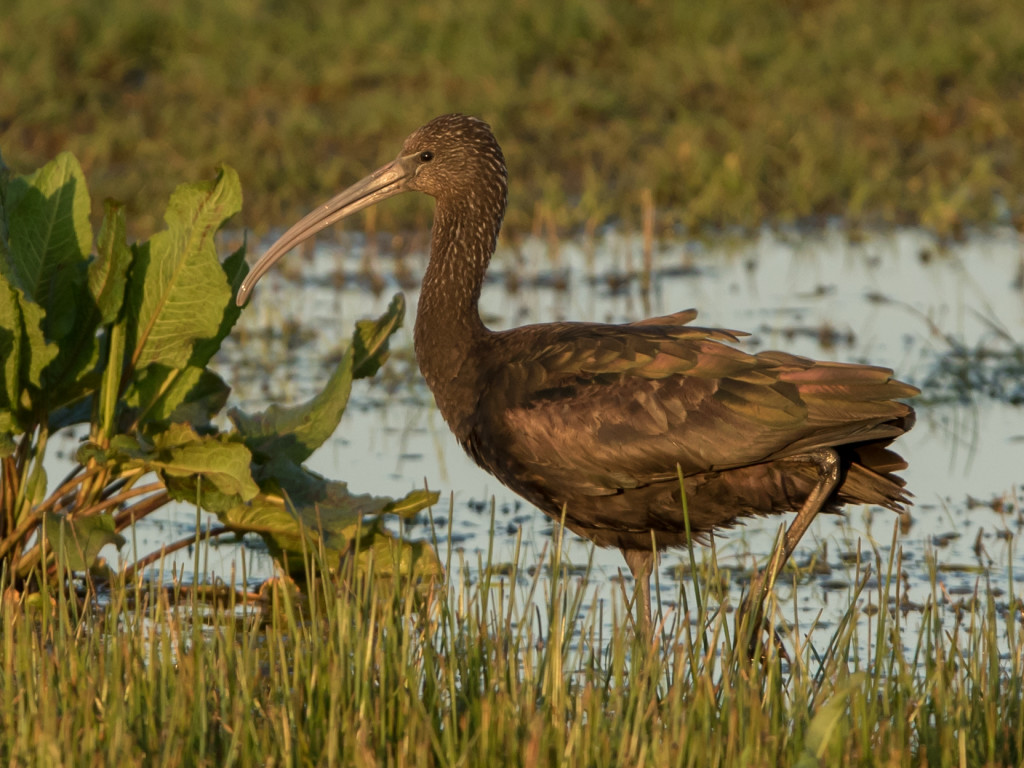 At the beginning of July appeared another very infrequent visitor, noticed both at Lurgies and Maryton Ditch: a Spoonbill.
UK doesn't have a sizeable population of them, few pairs breed in England and sporadic members of the species are spotted throughout Scotland, mostly during the summer.
There is no significant news about Spoonbill's breeding in Scotland since about 2008 so we think it was just an occasional visitor… but you never know.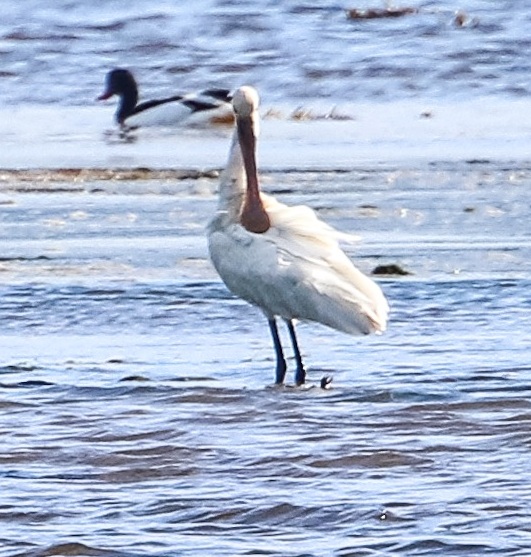 In the middle of July we had the pleasure to meet two components of the Pelecaniformes order – the same Glossy ibis, Spoonbills and Herons belong to: a Great white egret and a Little egret.
Great white egrets are seen pretty frequently in the UK, more than in the past, and even if their main territory is south-east England and East Anglia, you can find both of them in the vicinity of the Montrose Basin quite often.
Our most recent sighting of a Little egret was on the 8th of December near Mill Burn reed bed, while for a Great white egret was on the 6th of November.
This year many infrequent waders came to the Basin, some of them apparently just for the summer, other remained until at least the end of September.
In July a White-rumped sandpiper was spotted in Rossie Spit, and in the same days we had also one or more Ruff, and a Little stint.
Ruff is a sexually dimorphic bird (condition when there are differences in appearance between males and females of the same species, such as in colour, shape, size, and structure) and normally doesn't breed in the UK, but it can be found overwintering near the coasts, or in summer when the young are migrating to Africa. We can spot a Little stint during the migration as well, given that a very small number of them spend the winter here.
August was the right moment to see other interesting wildfowl:  Curlew sandpiper visited  along with a Spotted redshank and some Purple sandpiper.
They remained for a while around the Montrose Basin, for the joy of all the birdwatchers that tried to take pictures of these pretty rare guests of the Basin.
A Spotted redshank was observed again in early November, so there's probably the chance to see it during the winter.
In the late summer we had the luck to spot a group of lovely Sanderlings, with their unmistakable walk. During the migration they are more likely to be seen at the nearby Lunan Bay or on Montrose beach, but sometimes they fly just in front of our viewing area.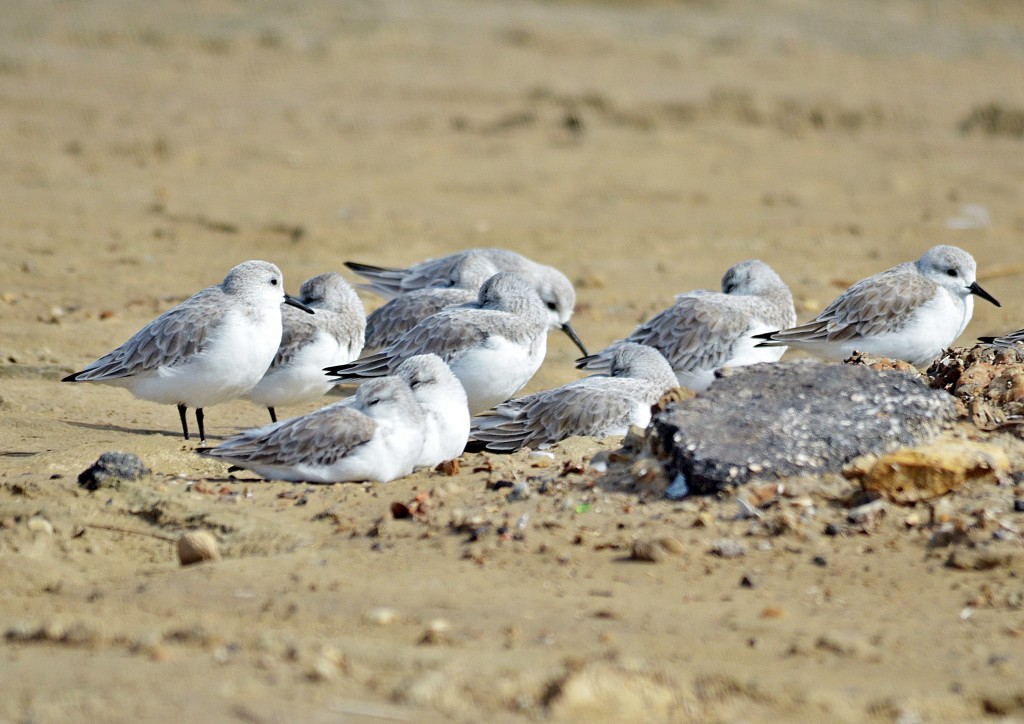 The Pink-footed geese returned in mid-September, along with numerous seasonal species, some common, other less common, like the beautiful Waxwings, that prefer flying over Montrose in search of sweet red berries, or Fieldfares and Redwings, looking for the same food!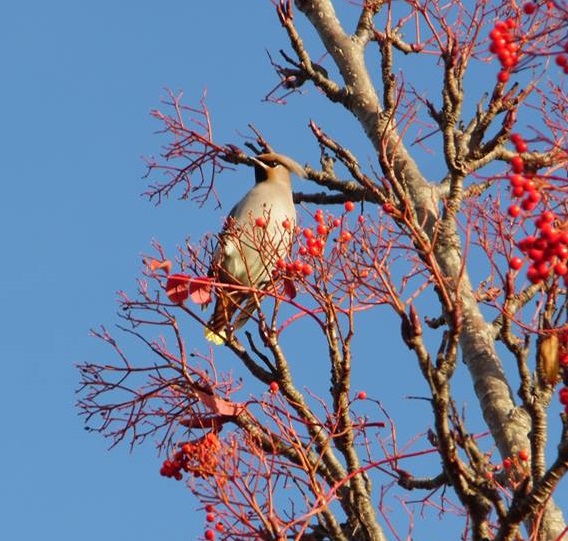 In a large, composite area like this many birds have the chance to find a place  to rest, to feed themselves, to breed, to moult, to live, and 2016 till now has been full of surprises.
And we are waiting for many others in 2017!
Marika Davoli
Visitor Centre Assistant Volunteer
Help protect Scotland's wildlife
Our work to save Scotland's wildlife is made possible thanks to the generosity of our members and supporters.
Join today from just £3 a month to help protect the species you love.
---
Preface
It's December, time of analysis! I have been here, in Montrose, for more than nine months (my goodness, time flies) and since March I've seen many, many birds, some of …