Intern Diary: Changing seasons and new beginnings…
The leaves have begun to change colour, the evenings are getting shorter and there is a slight chill in the air so it really does feel like autumn is now upon us. The changing seasons also marked a new beginning for me as I arrived to start my internship as an assistant ranger here at The Falls of Clyde where I'll be staying in the caravan on the reserve surrounded by woodland wildlife. In my home county of Caithness, in the far north of Scotland, we have very little native woodland cover and so I am very excited to be spending my favourite season here where I'll be able to see all the magical changes unfold right outside my window.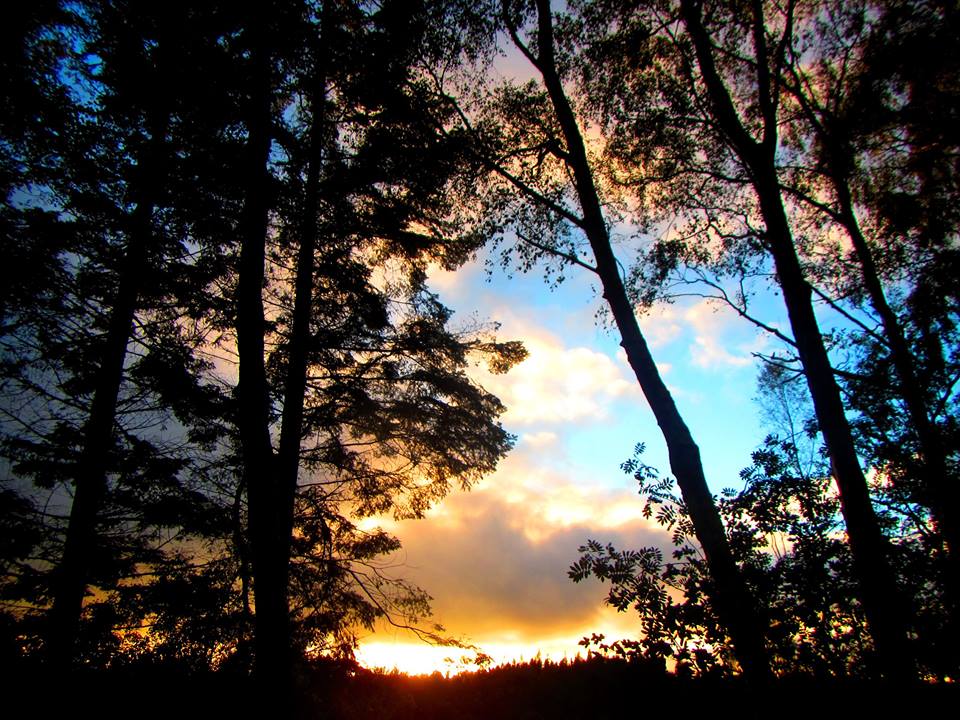 The trees on the reserve are already full of the beautiful colours of the season; the waterfalls are flowing with more water from increasing rainfall and with the shortening days there have been some spectacular sunsets. There is also an abundance of berries, nuts and seeds and the woods are a hive of activity with animals making the most of this wild harvest to begin preparation for the winter.  So far I've encountered badgers, squirrels, deer, kingfishers, dippers, herons, foxes, bats, mink and otters to name a few and a lot of that is just from the office window!
I've been here for almost a month now which has been jam packed with a range of different jobs. There's been lots of time spent outside getting to know the reserve whilst working on practical tasks, such as path building, and i've also had the chance to visit some other sites such as Nethan Gorge where we put up some new bat boxes.
There's also been the opportunity to help out at events, attend training courses and meet other organisations around South Lanarkshire. This month I attended a training session at the reserve for "Badgers in the Landscape" which is a new project by Scottish Badgers based in South Lanarkshire and funded by the Heritage Lottery Fund and Scottish Natural Heritage. I really enjoyed learning about this charismatic species and now know far more than I ever thought was possible about badger dung! As my background is in marine biology it's great to learn something new and it was fun to get out onto the reserve to practice surveying techniques. Scottish Badgers run several survey days for trained volunteers so I hope to be able to get out on some in the next few weeks.
In between practical reserve work, events and training I've been getting out my sketching pencils and paints to work on producing a winter tree identification trail to follow on from the popular wildflower trail earlier this summer – so watch this space!
Rebecca Crawford – Assistant Ranger, Scottish Wildlife Trust
Help support our vital work and join us today!
Help protect Scotland's wildlife
Our work to save Scotland's wildlife is made possible thanks to the generosity of our members and supporters.
Join today from just £3 a month to help protect the species you love.
---
Preface
The leaves have begun to change colour, the evenings are getting shorter and there is a slight chill in the air so it really does feel like autumn is now …