What's a hedgehogs favourite flavour of crisps?
For those of you who know me, I've been on a bit of a crusade recently. Crusade is probably too grand a word to describe it, but I have been doing my part to try and help our hedgehogs. It still shocks me to discover that hedgehog numbers have declined by 30% in ten years. That means in another 20 years they might be extinct in Britain!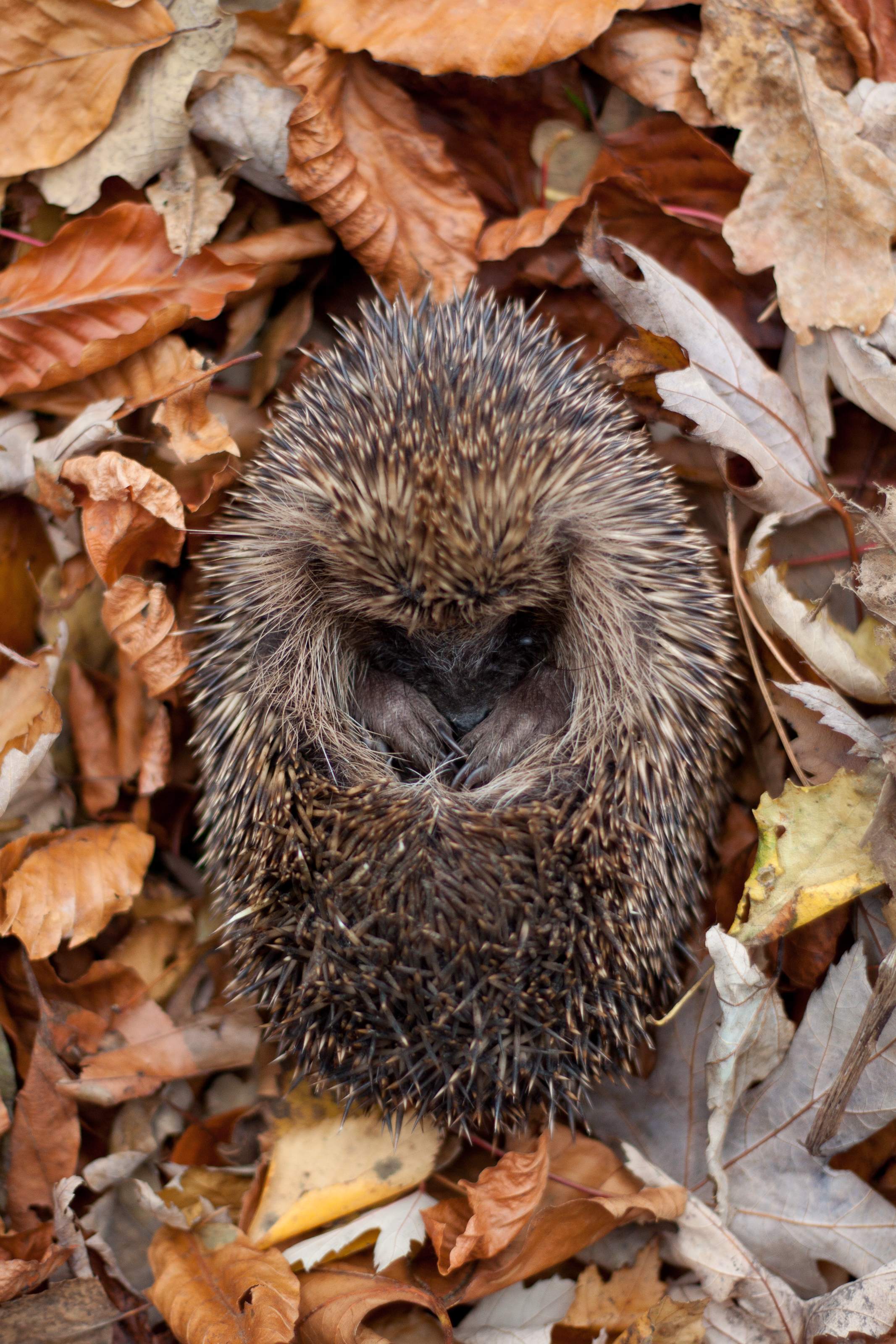 One of the things that I have been doing was to run a couple of hedgehog house workshops. Both events sold out and we made twelve hog houses, not only that, I also talked to the groups about how best to go about encouraging and monitoring hedgehogs in their gardens. For anyone who is disappointed at missing out on making one of our flat pack homes, fear not because we will be running the event again next year.
In the meantime, you can provide nesting sites by having log and leaf piles, fallen leaves make the perfect nesting material. Having a wilderness area in your garden would be the perfect place for a hedgehog to hibernate over winter. If you would like to put out food for hedgehogs, remember they are lactose intolerant (so no milk) and bread is lacking in nutrients. The ideal food is meaty cat or dog food.
To stop cats and foxes taking the food you put out for your prickly neighbours, you can set up a feeding station by cutting a hole in a plastic storage box and weighing down the lid with bricks. If you're worried about rats, don't put out any grain-based foods on the floor. Take any excess food away when your hogs have finished. And remember, they need to be able to access your garden, so make sure you have a 13cm square gap for them to get in!
Oh and the answer is – Prickled Onion (don't all groan at once!)
Laura Preston – Falls of Clyde Ranger, Scottish Wildlife Trust
Help support our vital work and join us today!
Help protect Scotland's wildlife
Our work to save Scotland's wildlife is made possible thanks to the generosity of our members and supporters.
Join today from just £3 a month to help protect the species you love.
---
Preface
For those of you who know me, I've been on a bit of a crusade recently. Crusade is probably too grand a word to describe it, but I have been …