I like to be outside since my childhood. With my family, we often had trips to the surrounding area of Budapest. I guess, my interest for nature started that time also. I was also very lucky, because I had the opportunity to be outside, and work in a garden, despite of living in a flat: we have had a weekend house for that. I always felt that I like working outside more than sitting in an office, that's why I was more than happy to accept the offer to help Anna, our ranger in her work from May. It is also an advantage that during work you can be on the fresh air and physical work keeps you fit.
There is always lots to do around the centre. As there are many of them, you can always remove weeds and cut bushes. To avoid the soil to contain too many nutrients and allow wildflowers to grow, the daffodils need to be cut down after flowering. As time passes, I can see more and more wildflowers in our car park. Unfortunately, we cannot see our Bluebells anymore, but the Red Campion, Daisies and Vipers Bugloss are blooming.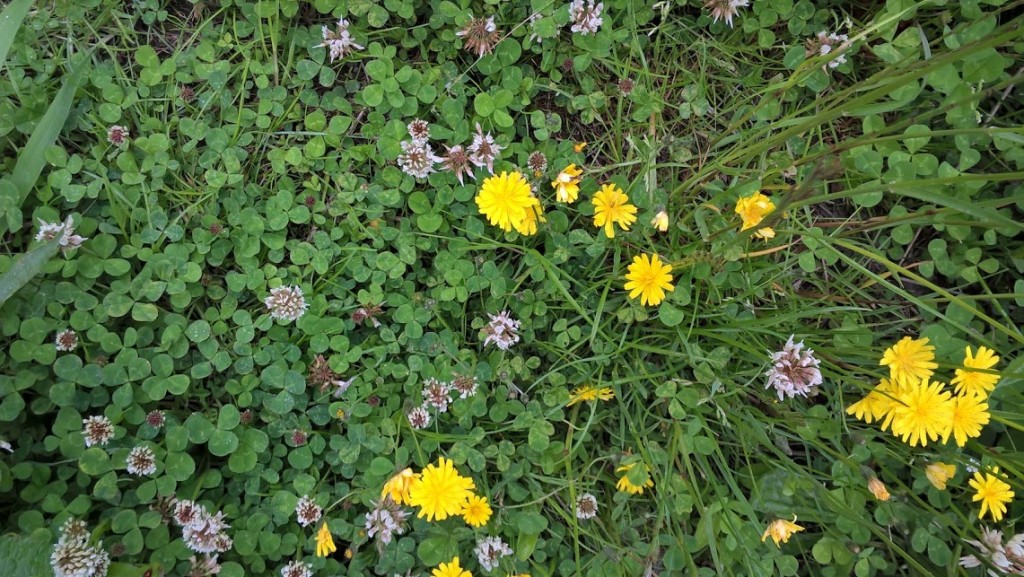 I also had chance to help around our dipping pond. This pond had been restored for children's activities. I watched the beginning of the work from inside, but I helped at the end of it: we needed to move the soil near the pond.
During my outside work, I had opportunity to visit other Scottish Wildlife Trust reserves. One of them was Seaton Cliffs near Arbroath, where we had an interesting task of testing the benches and doing some beach cleaning. During walking you can see many seabirds, like herring gulls and fulmars, as well as a beautiful view to the sea. These two birds are very similar, except that fulmars don't have a black wingtip and a red spot on their bills. At first it surprised me, how urbanised the gulls here are. It is very usual here they take food from the bins.
While walking on our reserve I could see many flowers. The Shelduck Hide and Wigeon Hide walk both lead near a farmland, where I could see thistles, daisies, forget-me-nots, white clovers, and buttercups flowering. The gorse that had many flowers in early May, now only has its leaves.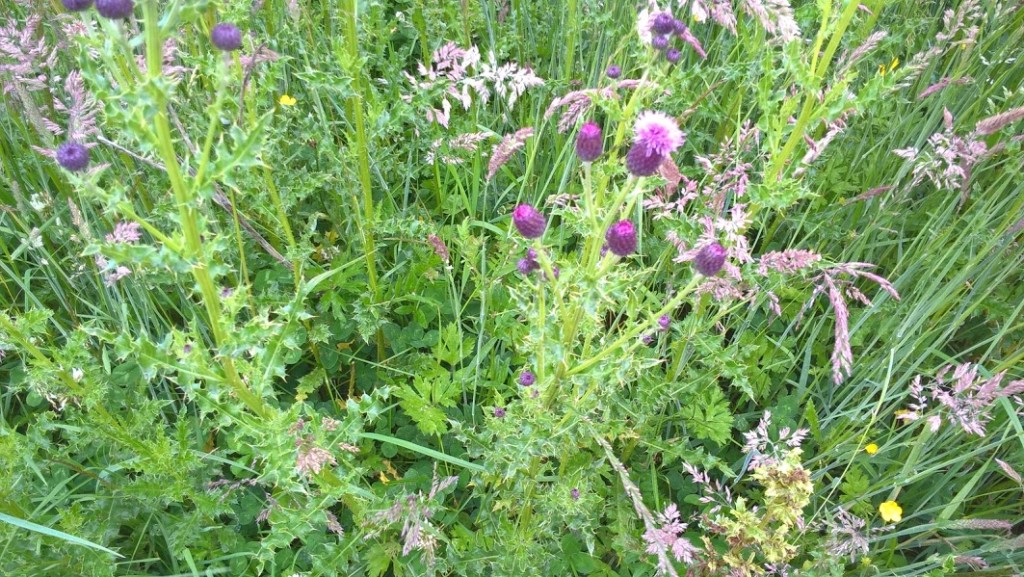 I can feel that summer is here: the visitor centre often becomes very hot and the windows and doors are usually open. The first chicks of birds also appeared in the Basin. First the Eider chicks, then the tern and Sand Martin chicks hatched. Our visitors love them, too. They grow very fast and are almost the size of the adults now. The Sand Martins are probably in their second brood this year.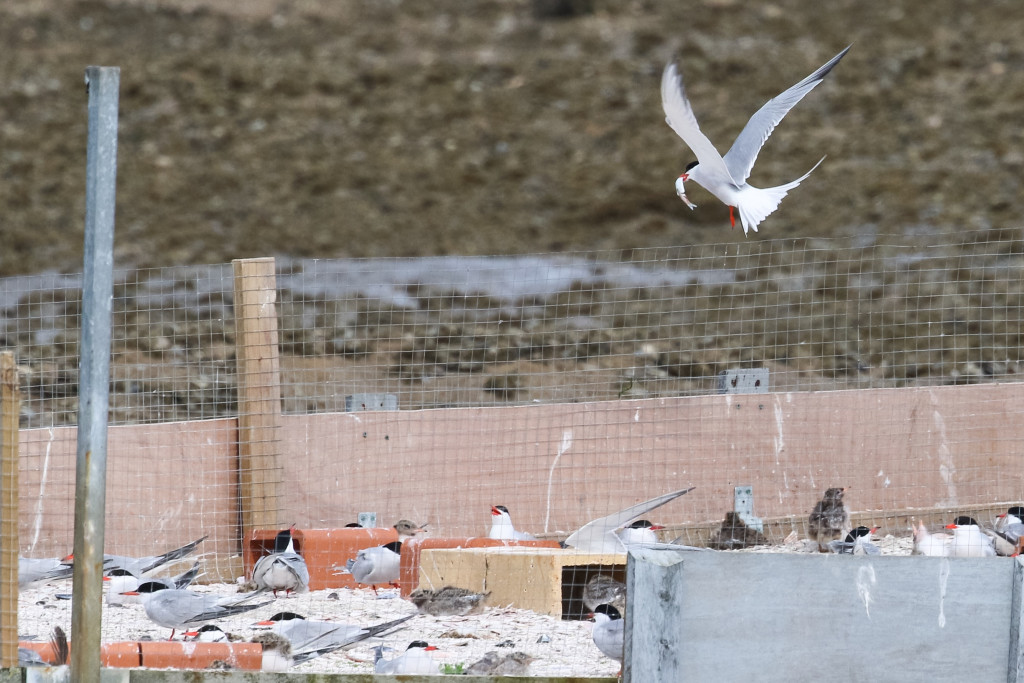 Apart from the usual bird species, sometimes, you can see interesting and rare visitors. A few weeks ago, for example, we spotted a spoonbill on our reserve. As the breeding pairs in the UK is very low (about 0-4 pairs), it was quite an event for us. In Hungary, it is a more common bird, with about 1000 pairs. Another rare visitor these days was a little grebe in the pond in front of the centre. It has slightly bigger numbers in the UK than the spoonbill. This bird likes freshwater, can swim and dive very well. They use vegetation for hiding, so it may be difficult to spot them.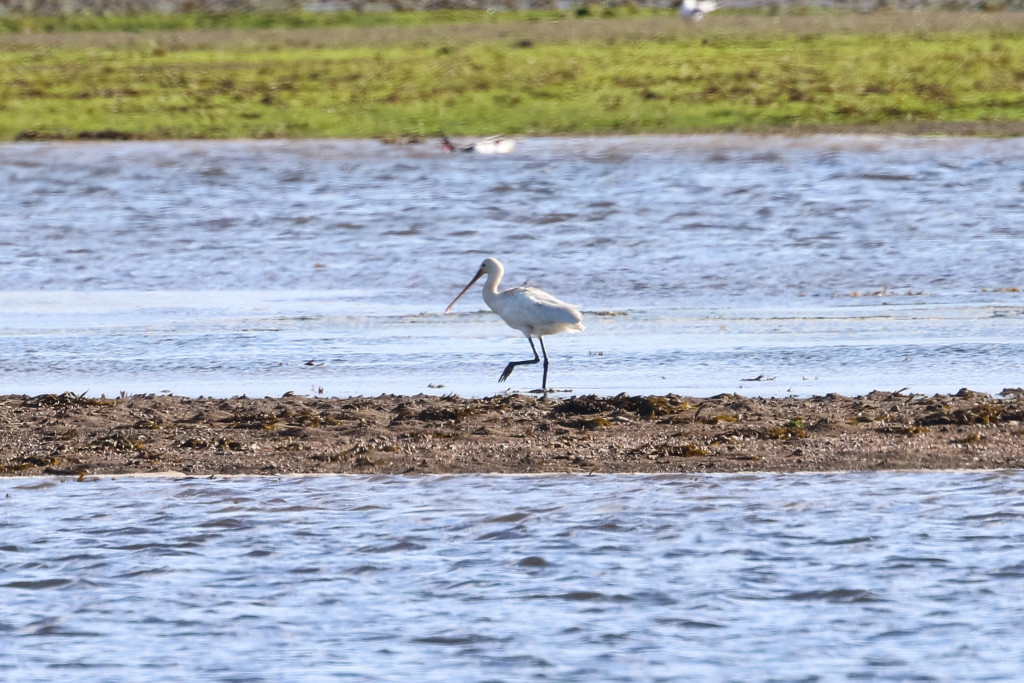 I can just encourage everybody to get outside and enjoy wildlife. Even if you don't have a garden to work in, you can go for a walk and be a little bit on the fresh air. Maybe you will see something that surprises you.
Noémi Menczelesz – Visitor Centre assistant/EVS volunteer

Don't forget that we have "Wild about the Basin" every Wednesday.
Book a place now for this weeks activities – 01674 676336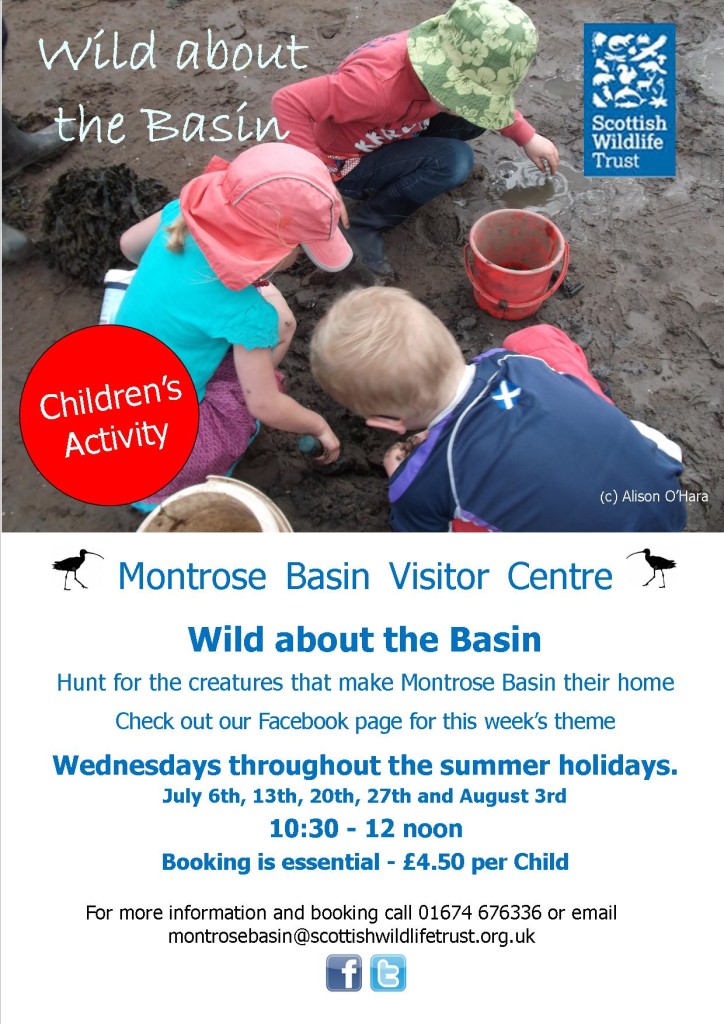 Help protect Scotland's wildlife
Our work to save Scotland's wildlife is made possible thanks to the generosity of our members and supporters.
Join today from just £3 a month to help protect the species you love.
---
Preface
I like to be outside since my childhood. With my family, we often had trips to the surrounding area of Budapest. I guess, my interest for nature started that time …