After our arrival, we got a "welcome pack" with lots of leaflets, maps and information. One of the most interesting from them was the one with the walking paths in Montrose. As I like walking very much, it gave me the first goal to reach: to walk along all of them.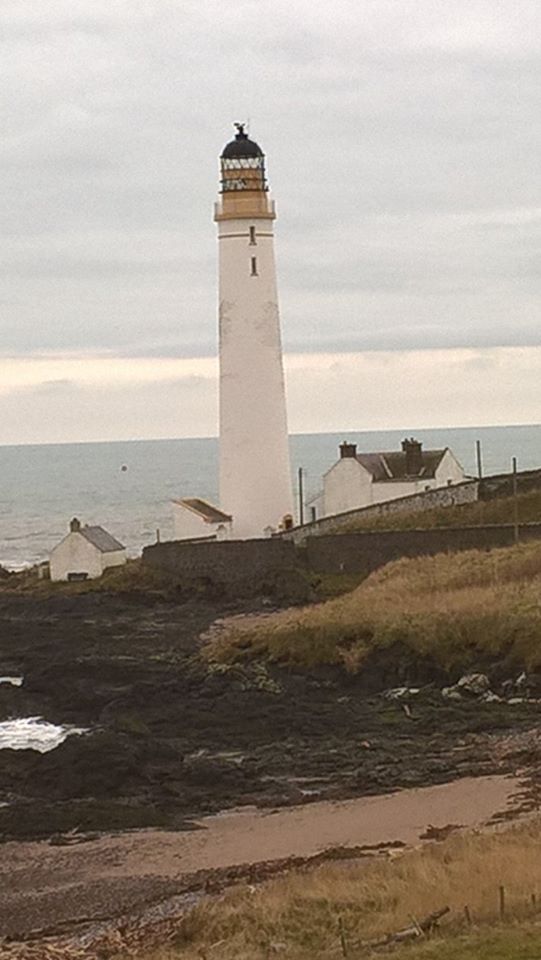 My first tour led to Scurdie Ness Lighthouse, from which one can have amazing view to the sea. If you are not tired, I suggest continue the trip in the direction of Mains of Usan, along the beach. No one should miss the beach of Montrose, too. As I came from a country, where there is no sea, I couldn't take enough pictures from it.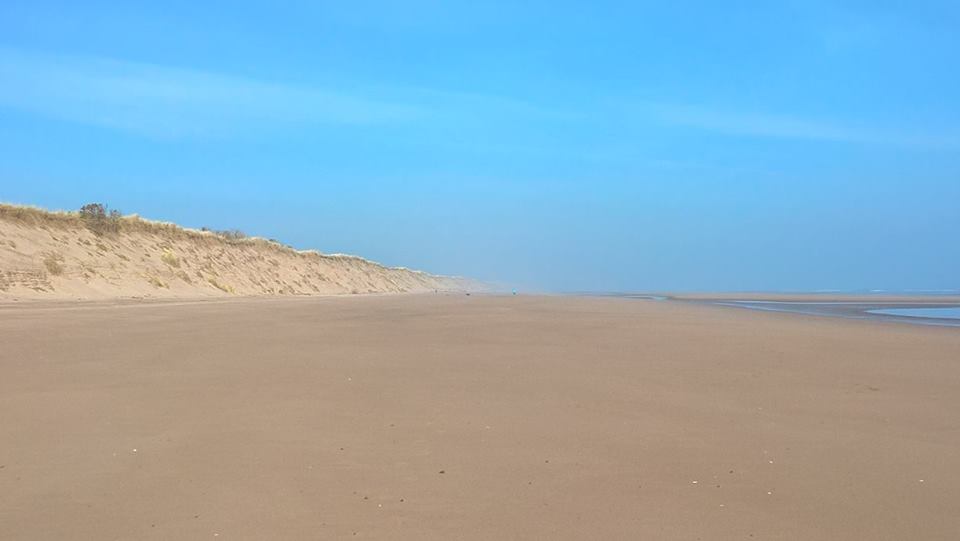 I also had time to explore the walks of the Basin. As many of our visitors take the same road, it was quite useful to walk along it. Although that day we had typical Scottish weather with wind and cold, the walk was very interesting. It was even better, because I wasn't alone, I went with one of my colleagues. We also had an opportunity to observe the Swan management officer moving the swans off the fields to protect them from overgrazing.
As I have said, one of my aims is to walk along as many walking paths in Montrose as I can. One of them leads to North Esk and Charleton farm. At the first time I didn't reach North Esk, but I saw the fruit farm. In the beginning of May off course the berries were not ripe yet, but I am sure that I'll return, when they will be ripe.
Our first trip to another town with Marika led to Dunnotar Castle and Stonehaven. Dunnotar Castle has a beautiful view to the sea. The castle is mainly a ruin, but with the information provided there, we could imagine, how they used the parts of it. After that, we continued our trip to Stonehaven, where we saw the harbour and even the bar, where the deep fried Mars bar were invented. Maybe I will miss the experience to taste it. We had some time to explore the beach, and to try our first fish and chips. It tasted so good that I think one of my plans is going to be to try it at as many places that I can. After having a nice ice cream (in hats and winter coats – but we have one life, haven't we?), we headed back to Montrose. We also planned to visit an RSPB reserve, to see the puffins, but unfortunately, we ran out of time, it remains for the next time.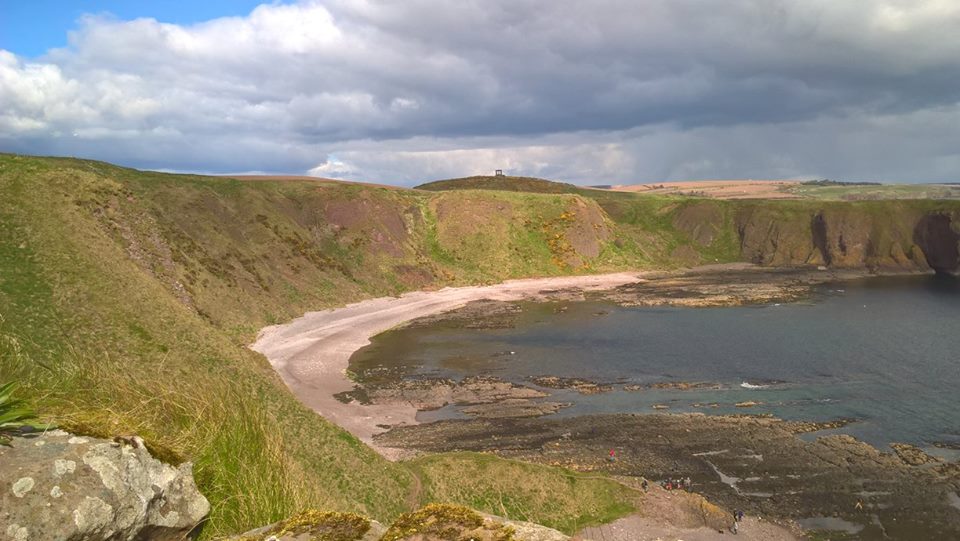 As the part of exploring new cities in Scotland, we had the opportunity to visit Dundee, and other EVS volunteers there. After spending so much time in Montrose, which is obviously a smaller town than Dundee, it was a little bit strange to be surrounded by so many people. We visited the main parts of the city, the Discovery Point, which was a ship used to explore the Antarctic. We also walked to the McManus Gallery. It is a beautiful building with many paintings and other information, too. It was a hard walk, but we managed to get to the top of Dundee law, too. I can say that for me it has worth the effort, because I like to see things from above, and beautiful landscapes. In my home country, we often went on trips to see our city from a hill nearby. We also saw many churches in Dundee. Unfortunately, none of them were open; which is a strange thing. In Hungary, we can usually visit the inside of the churches. After exploring the town, we had a very interesting international night with other EVS like us from France, Greece and Spain.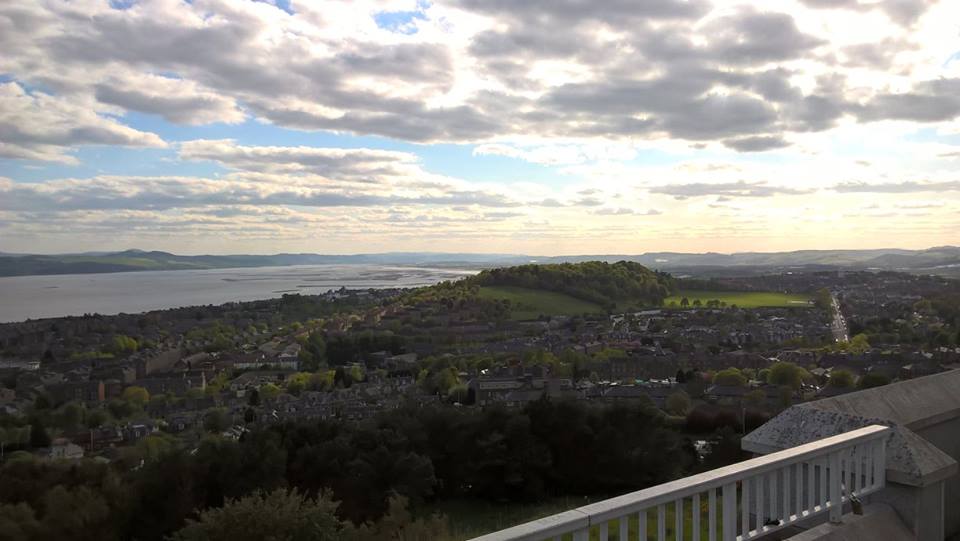 Now, I can feel that spring has arrived here, too, so in the following month I hope I can continue wandering around.
Noémi Menczelesz
European Volunteer
Help protect Scotland's wildlife
Our work to save Scotland's wildlife is made possible thanks to the generosity of our members and supporters.
Join today from just £3 a month to help protect the species you love.
---
Preface
After our arrival, we got a "welcome pack" with lots of leaflets, maps and information. One of the most interesting from them was the one with the walking paths in …