Teacher Naturalist – a special kind of job
Finally, my colleagues have worn me down and I have agreed to post a blog or two. So – where to start? "At the very beginning…" as Julie Andrews tells us, "it's a very good place to start!"
Montrose Basin Visitor Centre was declared open in June 1995 by Magnus Magnusson and I was there! I was working for the outside catering company and I felt quite honoured to serve him his glass of bubbly. Our base for sorting out the food and drink was the education room – little did I know then how much time I was going to spend there in the coming years.
The local children were keen to visit the Centre and to join the monthly Wildlife Watch group, started by the new education officer, Blair Wilkie. My son, Scott, then 8 years old, really enjoyed it and I soon began volunteering, along with a couple of other parents, to help run the many and varied activities.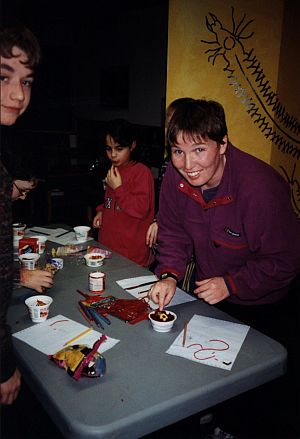 Late in 1999 there were a number of changes in the Scottish Wildlife Trust and Blair began working at head office in Edinburgh. Myself and a couple of parents kept the Watch group running with the help of the ranger, Karen Spalding. By this time it was my daughter, Amy who was attending along with her friends. Karen was missing Blair at the Visitor Centre and proposed a new way of delivering education at Montrose Basin – the Teacher Naturalist programme was born!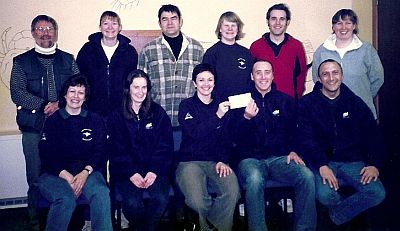 I was employed, along with 5 others, and trained to deliver occasional activities. We mainly took groups out on the estuary mud at low tide, to hunt for the creatures lurking there and learn more about them; this is still our most popular activity today.
As time went on the team, who all had other jobs, were barely able to keep up with demand from local nursuries, primary schools and groups such as Brownies and Cubs and in 2002 it was suggested that a "Lead Teacher Naturalist" be employed, one day per week from April till October. I was delighted to be chosen as the successful candidate and still hold this position today.
Currently we have 13 Teacher Naturalists (or TNs as we call them) who have been trained and employed on an "as and when required" basis. They have a wide variety of skills and interests, and all have an extensive knowledge of the natural world and in particular our estuary here at Montrose and it's wildlife. Some of them only deliver very few activities annually but are still as valued as those who manage to cover many events. We get together for "in house" training a couple of times a year and share our knowledge and good practice as well as being professionally trained in outdoor emergency aid.
Why not come along to one of our many family fun days, wild about the basin events or other activities? You are sure to meet one of our team of enthusiastic, knowledgable TNs and have a great time while discovering more about the world around you.
Alison O'Hara
Lead Teacher Naturalist
Montrose Basin Visitor Centre
 
Don't forget this weekend!!!
Help protect Scotland's wildlife
Our work to save Scotland's wildlife is made possible thanks to the generosity of our members and supporters.
Join today from just £3 a month to help protect the species you love.
---
Preface
Finally, my colleagues have worn me down and I have agreed to post a blog or two. So – where to start? "At the very beginning…" as Julie Andrews tells …