Special visits, special nests and extra special teamwork!
The sunshine has brought a burst of new colour onto the reserve; bright green leaves, glistening waters and a multitude of radiant wildflowers. This arrival of new shapes and shades has been accompanied by our fascination and determination to identify each species. Butterflies have been spreading their wings in the sunshine, bullfinches enjoyed perching beside the pond and a yellowhammer's song graced the meadow.  The week has flown by, but as they say, time flies when you're having fun!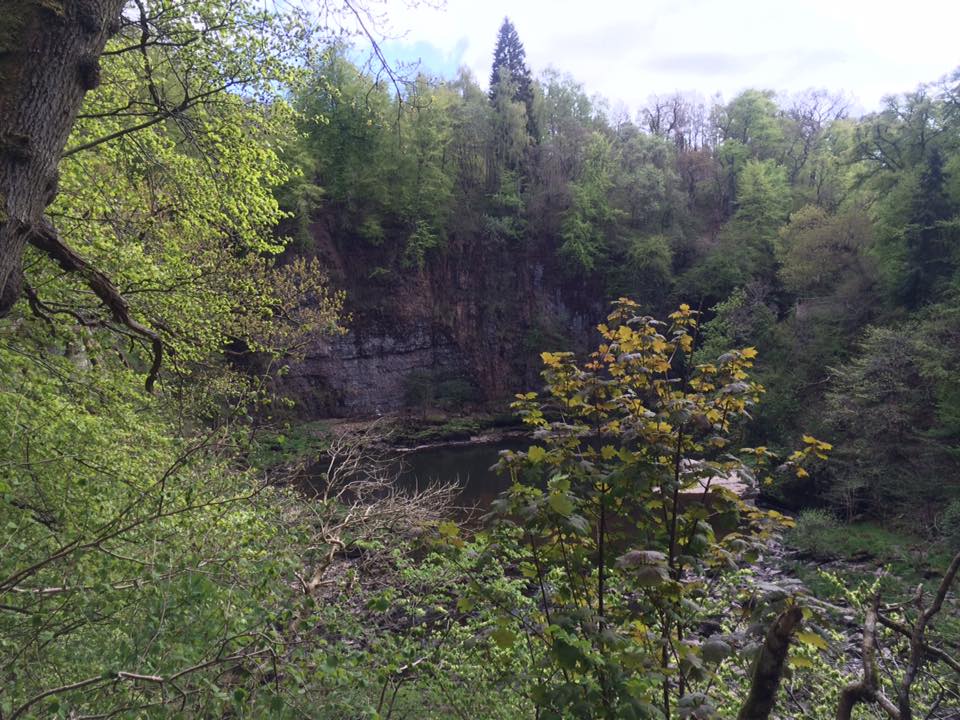 We had the tremendous pleasure of having the University of Salford's Wildlife Society come to visit the reserve. Readied with enthusiasm and high spirits, the woodland trail became their first experience of the Falls of Clyde. Their great knowledge of wildlife made my job as a guide a lot easier; they even spotted a dipper nest on the gorge cliffside, a pied wagtail and a heron! As night fell, we set out on a badger watch. The society must have a great reputation with British wildlife, because not one, not two, but three groups of badgers came into view for us! Their trip was summed up in one sentence by a society member: 'for me, visiting the Falls of Clyde was a beautiful, unique experience that allowed us to sample new wildlife and absorb new information about the fantastic work that reserves do for British nature'. So it was happy faces all around!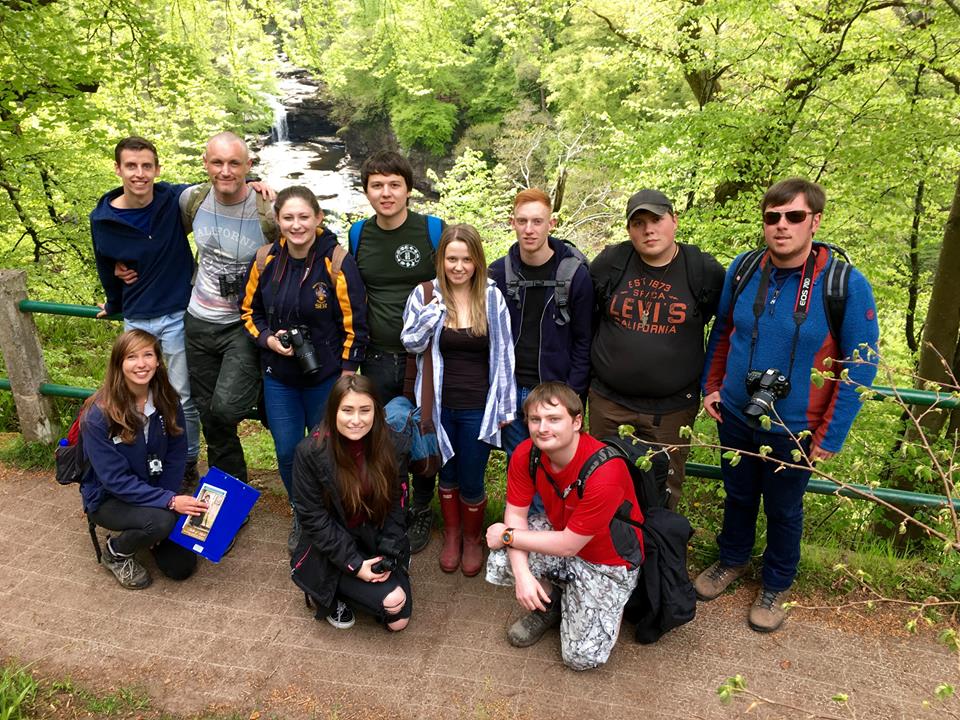 Exciting work for a sand martin bank is currently taking place and our bird box transects are becoming more interesting by the week. Alongside seeing blue tits, we saw the largest number of eggs so far and a great tit! Identified by its larger size and glossy black head, we were grinning from ear to ear that 2 great tits had made nests. These were the first of the season and our fingers are crossed for their success.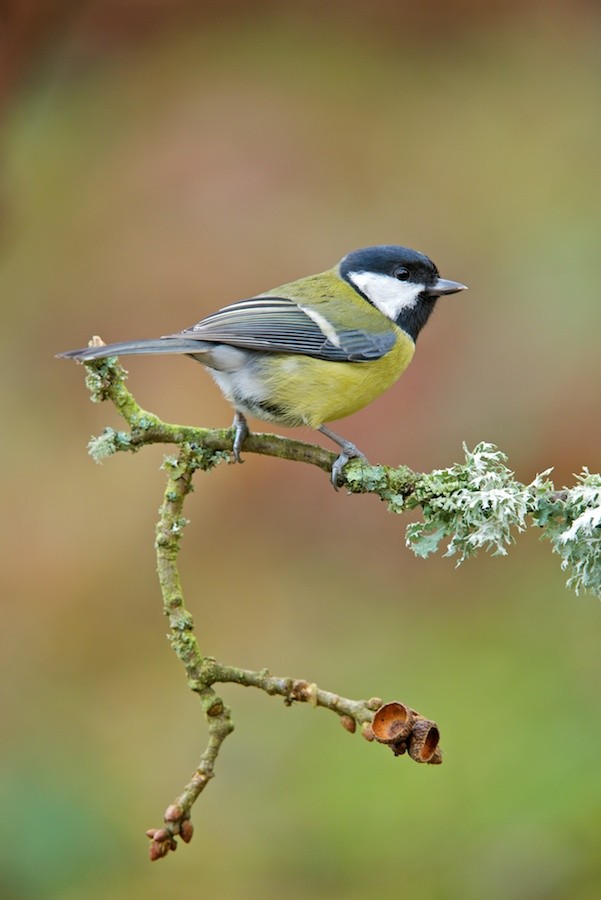 How many people does it take to open a drain cover? Nine (and two days!)! That may sound surprising given the job. However, considering it may not have been opened for quite a few decades, I think we were allowed such commotion. Our attempts to lift this drain cover was rather amusing, required all of our strength and a great deal of thinking outside the box. It was on our to-do list for quite some time, so we're relieved that it's now done and dusted. Phew!
Yesterday was the start of Scotland's Nature Festival and we kicked our involvement off with a wildflower quest. There was huge interest from adults and children alike in the search for wildflowers and many a compliment about the existing wildflower trail. The seed packs were very popular, so insects will be very happy with imminent bloom of flowers to feed on in people's gardens!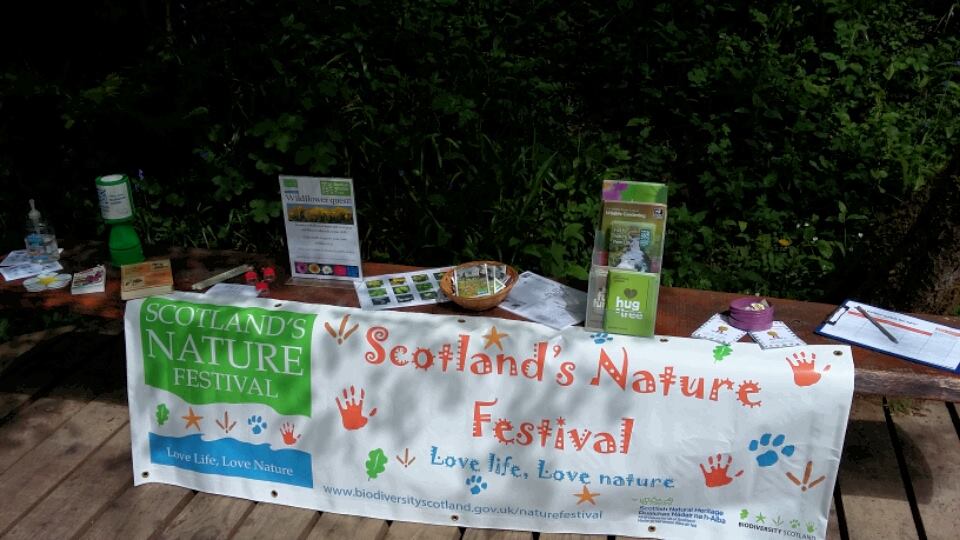 Lori Moore – Assistant Ranger, Scottish Wildlife Trust
Help support our vital work and join us today!
 
Help protect Scotland's wildlife
Our work to save Scotland's wildlife is made possible thanks to the generosity of our members and supporters.
Join today from just £3 a month to help protect the species you love.
---
Preface
The sunshine has brought a burst of new colour onto the reserve; bright green leaves, glistening waters and a multitude of radiant wildflowers. This arrival of new shapes and shades …