Do you know how good a deer's sense of smell is?
Last week was our first badger watch of the year. Having seen badgers a fair bit over the years I have been working here at the Falls of Clyde, I often tend to be more interested in watching other mammals as they go about their business in the woods. Last week we saw not only five badgers but a rather interesting roe deer.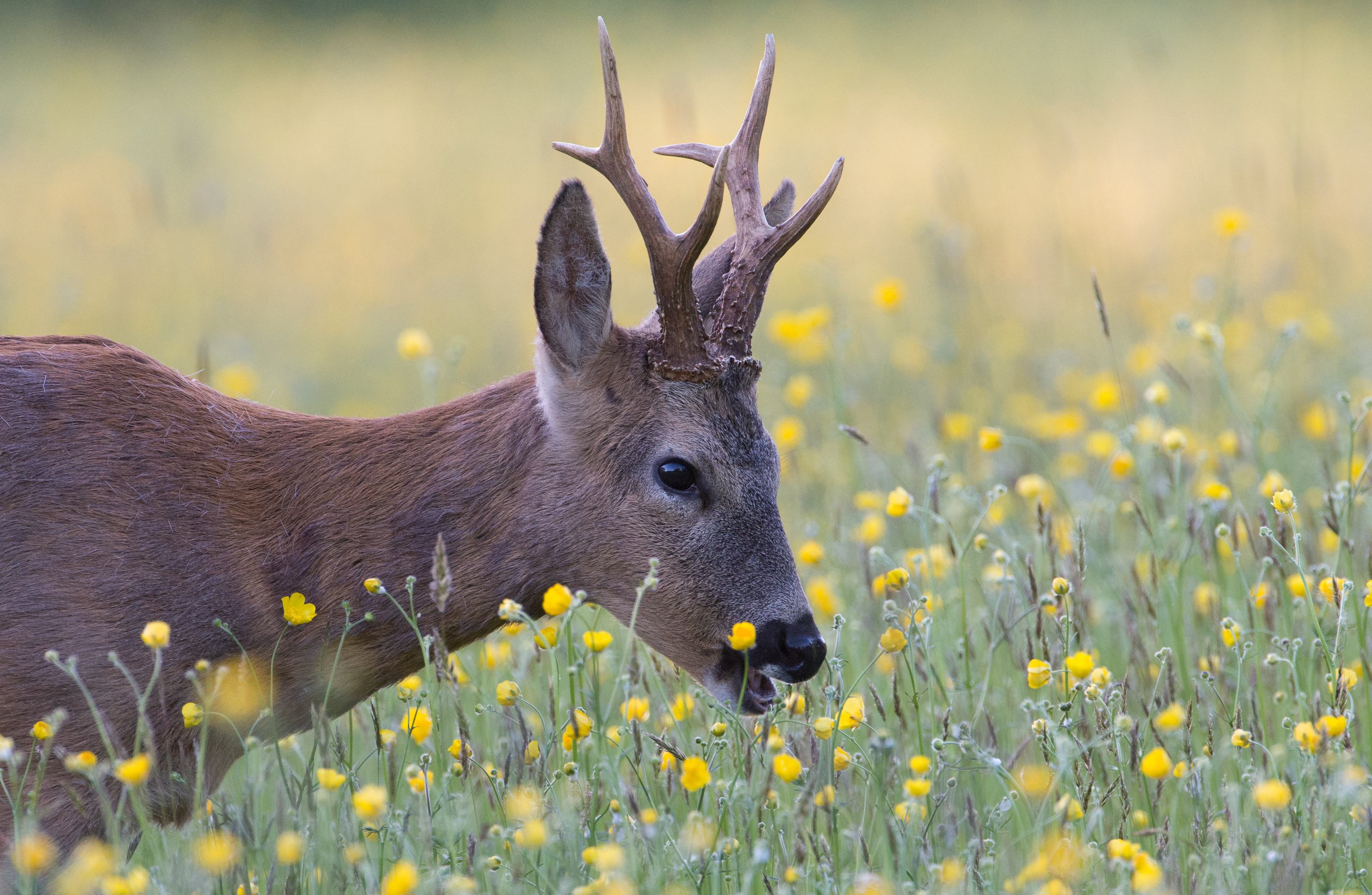 This buck, or male deer with his dashing antlers was displaying some rather curious behavior that I had never seen before. Often when you see a deer it is the flash of a white rump as it bounds away from you but we were sitting in the perfect position. There was a gentle breeze blowing towards us, so although we were very close by, it could not smell us! A typical species of deer has a sense of smell 1,000 times better than ours. We have a mere 5 million scent receptors compared to their 250 million! This means they are able to smell a human from over a mile away (as long as the wind is blowing in the right direction).
This young buck was scent marking virtually every tree he walked by. Roe deer have scent glands in various places on their body including between their antlers, on the side of their face and interestingly enough they have interdigital glands on their hind legs between their hooves. Our male was rubbing the side of his face on tree trunks and rubbing his antlers between branches. He would then after marking branches, scrape the ground at the foot of the tree with his front legs and then stamp with splayed hooves to leave his scent. This is all typical behaviour of territorial establishment before a rut and needles to say, all this activity was very noisy compared to our quiet badgers!
Laura Preston – Scottish Wildlife Trust, Falls of Clyde Ranger
Help support our vital work and join us today!
Help protect Scotland's wildlife
Our work to save Scotland's wildlife is made possible thanks to the generosity of our members and supporters.
Join today from just £3 a month to help protect the species you love.
---
Preface
Last week was our first badger watch of the year. Having seen badgers a fair bit over the years I have been working here at the Falls of Clyde, I …