Good things come to those who wait!
18 days after reuniting with her partner LM12 at Loch of the Lowes, LF15 finally put an end to our anxious wait and laid her first egg of the season in the early hours of this morning!
Over the last few days she has kept us guessing, however definite behavioural changes during the night led us to believe that she was close to laying and thankfully she didn't disappoint! It started off a quiet evening with the female perched on the nest, trying to get some sleep whilst being rocked by the blustery breezes. But at 12.25am this all changed as she moved to the centre of the nest appearing very alert and for the next 10 minutes she proceeded to fidget constantly in the middle of the nest cup, seemingly unable to settle.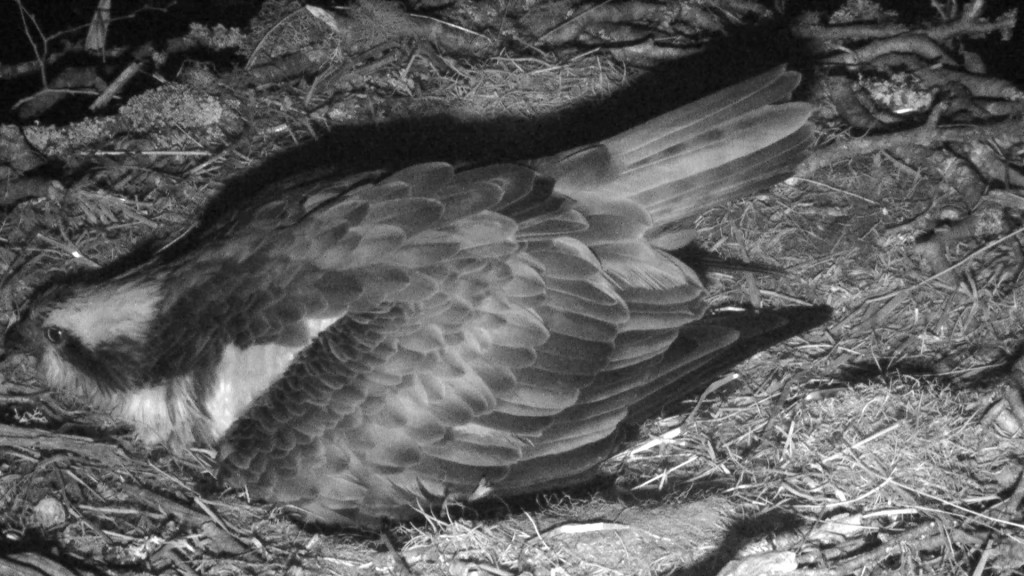 This rather sudden change had us glued to the camera and what followed next was classic egg-laying behaviour, as her body posture changed with wings held slightly out and her tail lifting repeatedly. The female's high pitched calling was another sign of her discomfort and only minutes later after a final burst of movement she stood up to reveal a beautiful egg right in the middle of the nest! After some initial restlessness, she soon settled down to incubate and has managed to get some well earned rest.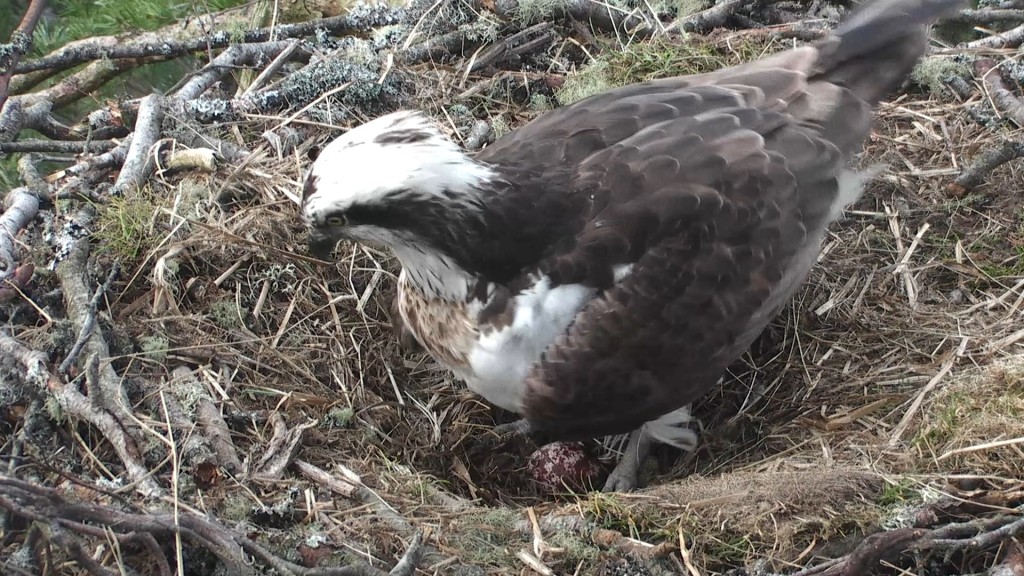 The male has visited the nest several times this morning, although initially seemed more interested in an old fish tail than the egg! However after finishing his breakfast he returned to the nest, briefly inspected the new egg and settled down to incubate, allowing LF15 a well deserved break.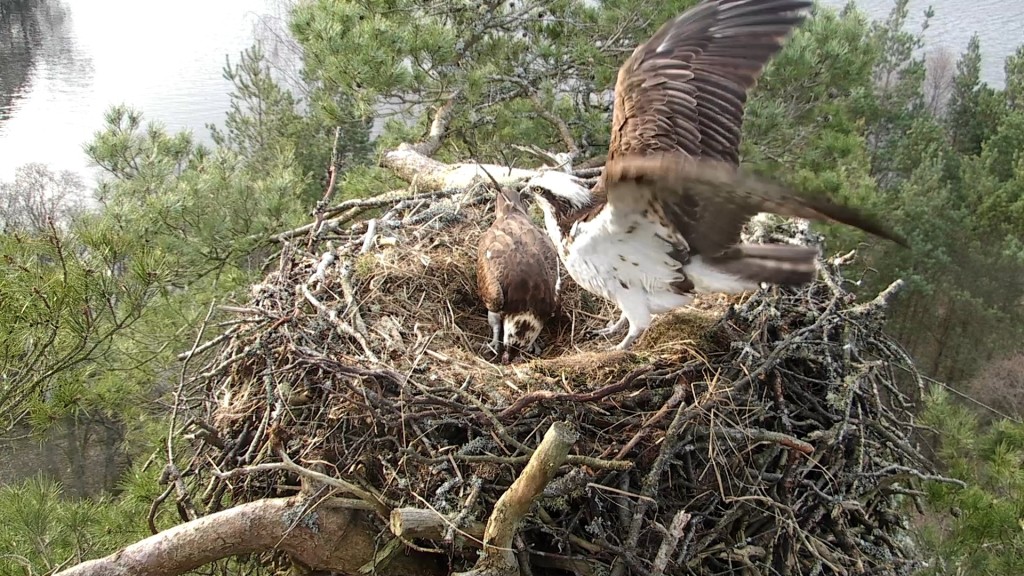 We are all delighted to have entered into this next phase in our osprey's breeding season, and look forward to watching the change in behaviour in the new parents. Here's hoping egg number 2 and 3 aren't far behind either!
Charlotte,
Perthshire Ranger.
 
Help protect Scotland's wildlife
Our work to save Scotland's wildlife is made possible thanks to the generosity of our members and supporters.
Join today from just £3 a month to help protect the species you love.
---
Preface
18 days after reuniting with her partner LM12 at Loch of the Lowes, LF15 finally put an end to our anxious wait and laid her first egg of the season …