Hi again!
This was my fifth week of the internship! The first week that I've been here with all lovely weather, the sun is even shining while I'm writing this blog. As you might have seen on our Facebook page, Laura and I went to Leadhills to visit Greta and her Hedgehog Rehabilitation Centre to deliver our handmade hedgehog houses!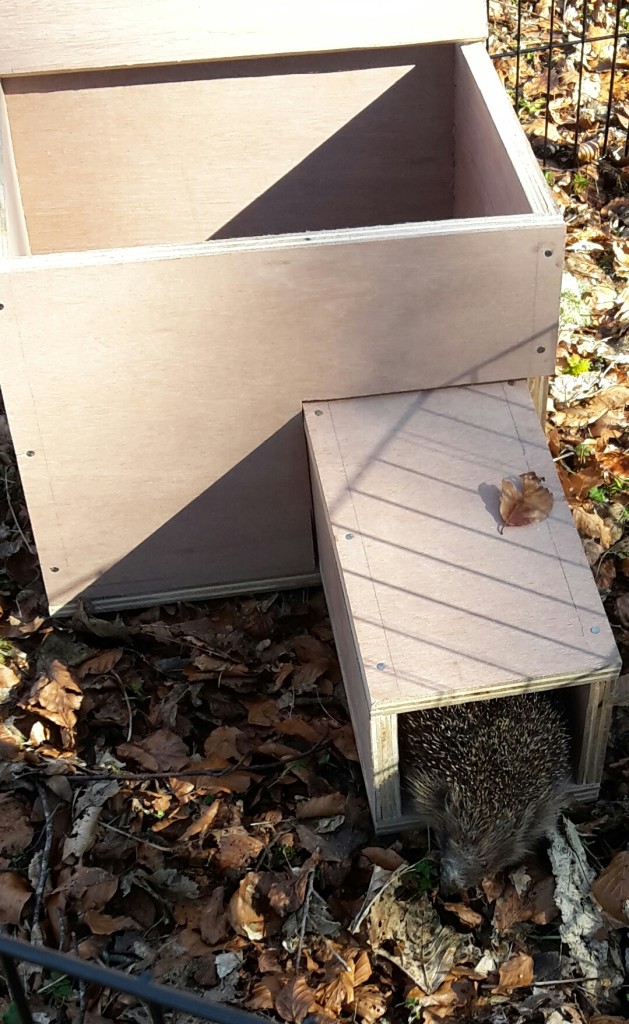 In early September there is our Happy Hedgehogs event where you can make your own hedgehog house. Greta heard about it and got in touch with us to ask about them. We knew there was a school coming with around thirty kids, little did we know we also had to give a talk to them about hedgehogs! A very cute hedgehog, named Thistle, got released that day and she went into the house right away. The house is fulfilling its purpose now at the centre. Before the school came, I got the chance to hold Thistle! My very first experience holding a hedgehog and I still felt the spikes in my hand even though I wasn't holding her any more. That was a good day!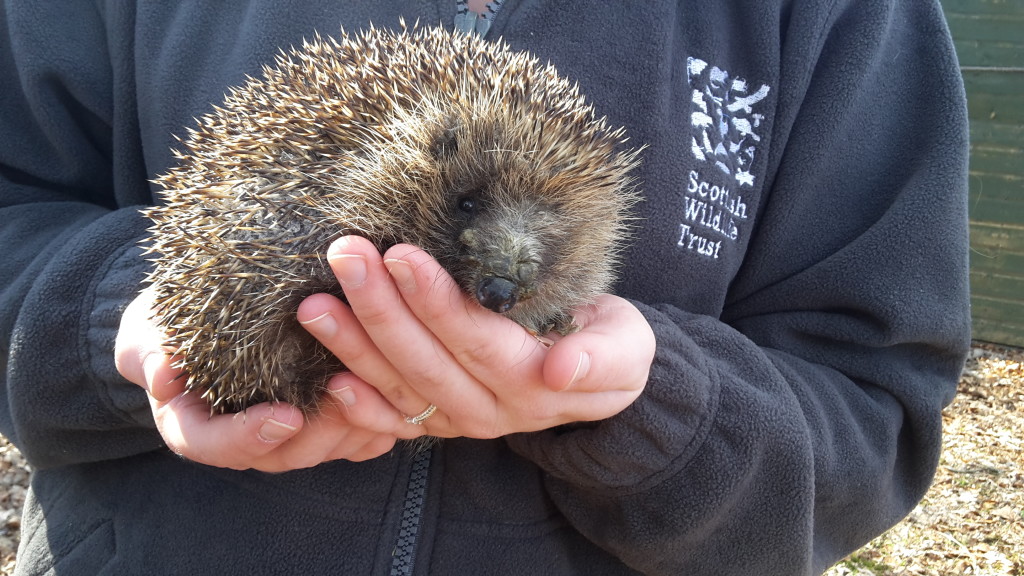 I went along with the volunteers again and tried to clear the parts where all the tree felling happened. There is still a long way to go but we're getting there! Instead of all the brash lying everywhere, it's now lying in big piles and animals like badgers could easily go through.
Another thing I've helped with this week is the tree survey. We walk through the reserve to check the trees, if they could fall over the path or loose branches or anything else that could be potentially dangerous.
The peregrines have still not made an appearance. The Peregrine Launch was supposed to be today, but because there are no peregrines the launch got cancelled. The watch site can still be visited and you can learn a lot about these birds through all the posters and information that's hung up. I have heard from some people that they saw or heard peregrines in the neighborhood, so hopefully somewhere this season the site will be taken over by a new couple.
This was my week, I'll keep you updated!
Susanne Maas – Scottish Wildlife Trust
Help support our vital work and join us today!
Help protect Scotland's wildlife
Our work to save Scotland's wildlife is made possible thanks to the generosity of our members and supporters.
Join today from just £3 a month to help protect the species you love.
---
Preface
Hi again! This was my fifth week of the internship! The first week that I've been here with all lovely weather, the sun is even shining while I'm writing this …