We have been awarded a grant of £41,246 from the ScottishPower Foundation for our Action for Nature project in Ayrshire to continue our three popular volunteering groups.
Harry Richards, Ayrshire Community Engagement Officer with the Scottish Wildlife Trust organises and leads the volunteer groups building the capacity of local people to protect nature in their neighbourhood. Activities undertaken also enhance biodiversity and access to greenspace with many people reporting how spending time outdoors boosts their wellbeing and knowledge of local greenspaces and wildlife in the area.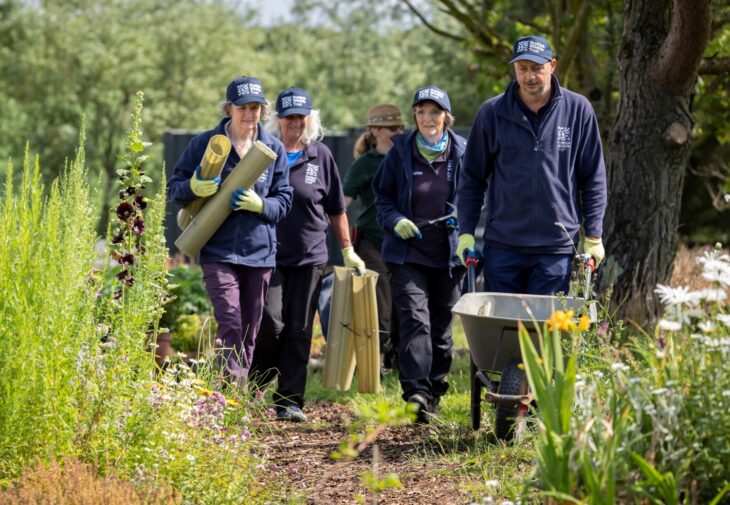 Harry is delighted with this new round of funding. He said: "This funding is vital to support volunteers to undertake a wide range of practical conservation work across 15 sites in Ayrshire, including the Scottish Wildlife Trust's reserves around Irvine.
"Volunteering is a fantastic way for people to enjoy time outdoors with company, meet new people, learn new skills and care for nature.
"The project brings together a wide and diverse range of people, community groups and organisations leading to more community collaboration on environmental initiatives in the area."
The three regular volunteering groups available for anyone to join are:
Wednesday Weekday Volunteers who undertake practical conservation maintenance tasks such as keeping pathways clear, invasive species removal, woodland steps repair, redundant fence removal, planting and maintaining new trees, building bee nesting structures along with bat and bird boxes.
Time out Thursday is a well-being group offering low intensity practical weeding or pruning, followed by a wildlife walk and talk.

Monthly Community Conservation Volunteers work exclusively on community led wildlife sites on a range of ongoing maintenance activities.
Extra monthly events have also been planned until September to encourage more people to enjoy the many varied greenspaces in Ayrshire. Keep up to date with Action for Nature in Ayrshire on their Facebook page Scottish Wildlife Trust Ayrshire.