Fieldfare and other wildlife…
Things are starting to happen here at the Falls of Clyde! I have seen snowdrops appearing across the reserve and although they are planted; they are still very beautiful. We also have patches of butterbur beginning to emerge, butterbur are one of our earliest plants to flower so it is really lovely to see them. All the trees are beginning to bud, in particular I would look out for the bright purple buds of alder.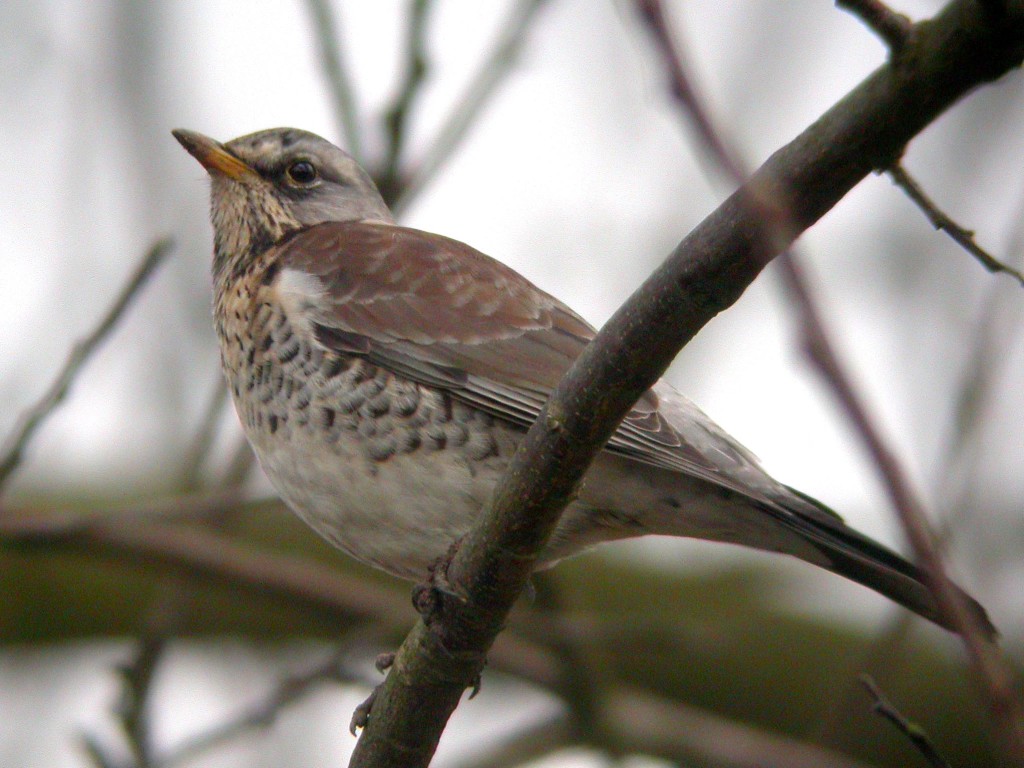 I've also been seeing lots of animals including a group of three deer quite regularly along the blue path. We've had regular sightings of cormorants, dipper and goosander along the river and goldfinch in the meadow that runs alongside the green pipes from the powerstation. In the wider countryside I've been lucky enough to see fieldfares in fields, foraging for worms and the jackdaws outside the front of my house were busy collecting nesting material earlier in the week. It really does seem like spring is finally on its way!
Have you seen our peregrine falcons recently? I haven't seen them for a few months, which is not too unusual for this time of year. There is however a chance that due to their age, one or both birds have not survived the winter season. This would give the opportunity for other peregrine falcons to come and take their place. Potentially a very exciting year for us here at the Falls of Clyde.
I also have a small request – we are looking for accommodation for one of our interns who starts in April. If you live locally and are able to offer a room for rent I would really appreciate you contacting me. Lori will be interning with us for 3 months and at the moment I am struggling to find anywhere for her to stay.
Laura Preston – Scottish Wildlife Trust, Falls of Clyde Ranger
Help support our vital work and join us today!
Help protect Scotland's wildlife
Our work to save Scotland's wildlife is made possible thanks to the generosity of our members and supporters.
Join today from just £3 a month to help protect the species you love.
---
Preface
Things are starting to happen here at the Falls of Clyde! I have seen snowdrops appearing across the reserve and although they are planted; they are still very beautiful. We …